Update - Covid-19 Response - Victoria
4/8/2020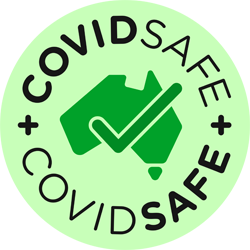 During these extraordinary times, Fracht Australia remains committed to keeping our valued clients and suppliers safe and well whilst ensuring the movement of your freight with minimal interruption.
As is mandatory now in the State of Victoria, with immediate effect we are enforcing a safety policy for any drivers or delivery people that attend our premises.
Any person delivering or collecting goods from our Melbourne warehouse or office must wear a mask or a face cover without exception. A mask or face cover must cover your face from the bridge of your nose down to your chin and be secured to your face. Any person arriving without a mask or face cover will be turned away. Hand sanitizer is available in our office and warehouse and we request that any person entering our premises sanitize their hands upon entry.
Please ensure this message is passed on to all drivers and subcontractors who deliver or retrieve cargo from our Melbourne warehouse.
"Let's help stop the spread of Coronavirus by keeping your distance. Remember, don't shake hands or exchange physical greetings. Wherever possible stay 1.5 metres apart and practise good hand hygiene, especially after being in public places.
Together we can help stop the spread and stay healthy".
If you would like further information, please contact one of our friendly Fracht Team members at fracht@frachtsyd.com.au