Fracht Australia News - November 2021
1/11/2021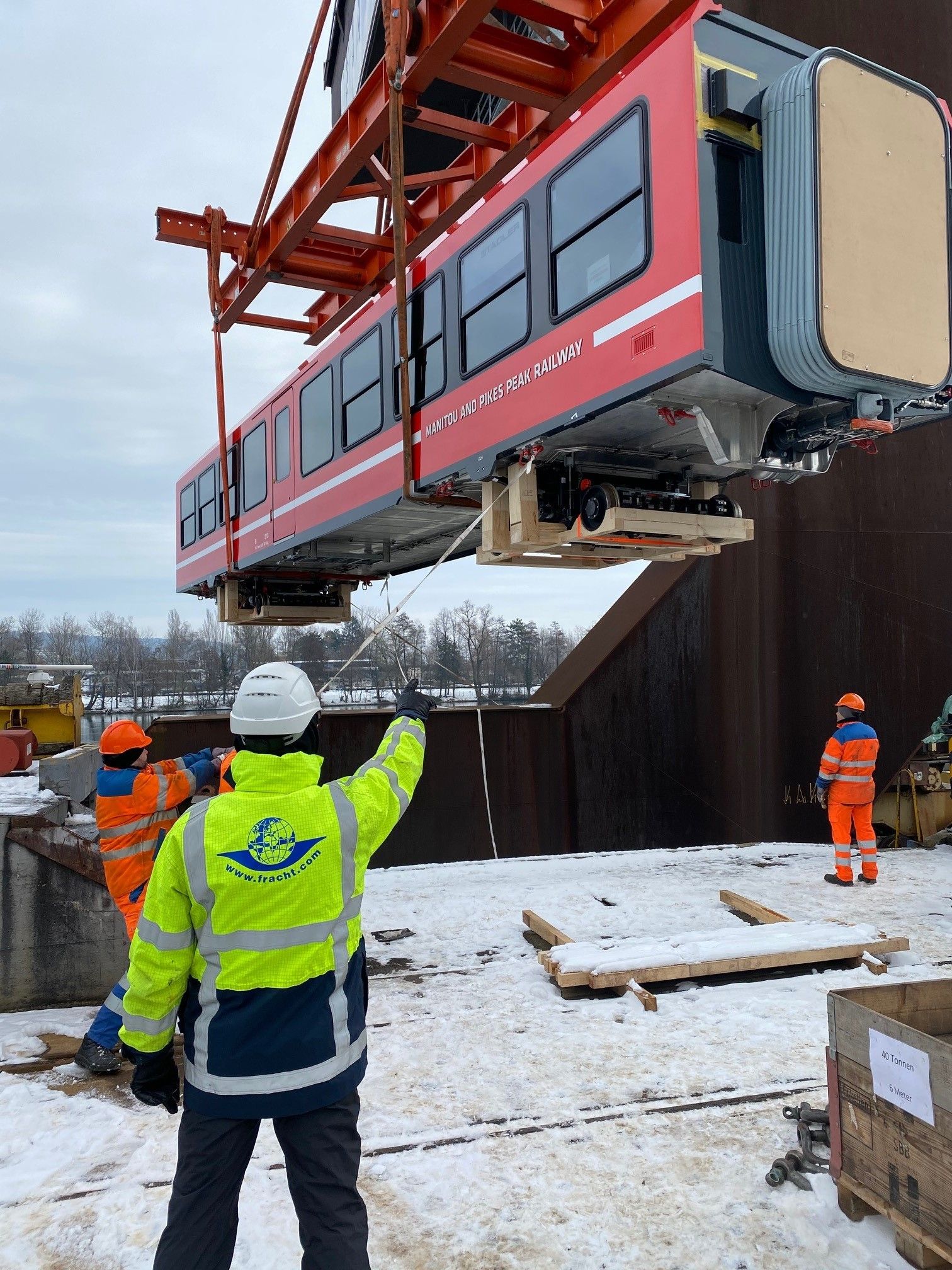 "There is no traffic jam along the extra mile."
- Roger Staubach
AROUND THE WORLD
EU - The European Union has postponed the next round of negotiations for a Free Trade Agreement with Australia for another month. The delay appears to be retribution for the cancellation of the AUD 90 billion submarine contract with the French company Naval Group. The termination caused a major diplomatic row with the French Government. In other news there is still a severe shortage of truck drivers in the EU which resulted in steep increases of trucking prices. A further significant increase is expected when the "Mobility Pack" will be implemented on 1 January 2022. This will require trucks to return to their country of origin every eight weeks for physical checks. Currently this is only necessary once per year. A mass exodus of Eastern European drivers is expected who will seek work closer to home and won't return to Western Europe.
UK - European exporters to the UK seem to be ill prepared for full customs declarations which will need to be completed from 1 January 2022 to allow shipments across the border. The requirement was dropped at the beginning of 2021 when Brexit in combination with pandemic chaos threatened to shut down UK-continental Europe supply chains. It appears that only a small percentage of companies have registered for the Goods Vehicle Movement Service (GVMS) and unless this changes quickly this could lead to significant disruptions in early 2022. Similar to the EU the UK also suffers from a significant driver shortage which has contributed to extended container dwell times and port congestion in Felixstowe. Return of empty containers had to be temporarily redirected to Tilbury, Liverpool, Teesport and the port of Tyne and Maersk began diverting containers from the UK to other ports to relieve the strain.
USA - The previously reported chaos and shipping delays and disruptions continues unabated throughout the US supply chain affecting ports, rail ramps, chassis pools, terminals and truckers. There is currently no booking integrity for exporters and logistics providers who have never been more at the mercy of shipping lines who in turn are at the mercy of terminals. There are many contributing factors to these unprecedented problems including Covid related lack of skilled port workers, truck drivers and rail crew as well as a 25% increase of cargo shipped from Asia to the USA in the first eight months of 2021.
SEAFREIGHT NEWS
MARITIME RESEARCH AND CONSULTING FIRM DREWRY HAS REVISED THE 2021 PROFIT FORECAST for the container line industry to an eyewatering USD 150 billion! This is more than the carriers made in the previous 20 years (109 billion)! The EBIT forecast for 2022 is USD 155 billion. Drewry has also upgraded the combined spot and contract rates year-on-year increase for 2021 to 126%. Rates are expected to remain at extremely high levels well into 2022 as a result of acute capacity issues with a high percentage of tonnage idled awaiting berths at chronically congested ports around the world.
MORE THAN 600 CONTAINER SHIPS WERE WAITING OUTSIDE PORTS AROUND THE WORLD in late October, unable to obtain a berth directly upon arrival because of congestion in terminals and storage yards. This represents around 12% of the box ship fleet and container capacity. The gridlocked ports include most large European and North American ports as well as many Asian ports. In our part of the world, Auckland and some Australian ports are congested. Industrial action by the MUA contributed to the unfortunate situation. Ship diversions, port omission, cancelled bookings and severely disrupted sailing schedules are a consequence of these port congestions.
ACCORDING TO THE LATEST REPORTS THE WORLD'S LARGEST CONTAINER SHIPPING LINE – MAERSK – PLANS TO STOP ACCEPTING BOOKINGS FROM FREIGHT FORWARDERS! This would be akin to Qantas refusing to deal with travel agents. In the current market where all ships are overbooked this seems to be an easy way to further increase the currently skyrocketing profits of the carrier. The European freight forwarder association Clecat is considering challenging this development with the European Commission for abuse of a dominant market position and discrimination. It'll be interesting to see if direct shippers, especially smaller and middle sized, will be happy to sacrifice personal service and deal with an automated machine. Another interesting question will be what will happen in a couple of years time when there is again sufficient capacity in the container market. Will forwarders deal with Maersk again?

AIRFREIGHT NEWS
THE IMBALANCE BETWEEN SUPPLY AND DEMAND for airfreight capacity has further deteriorated around the world and resulted in more increases of airfreight rates. Skyrocketing sea freight prices and unprecedented delays forced many importers or exporters to ship their products by air instead of sea freight. Charter rates for aircraft have increased more than 250% compared pre-pandemic levels. Due to drastically reduced passenger flights to Australian airports because of border closures the capacity crunch has been worse than in other parts of the world. Now that the borders are re-opening, airlines are gradually introducing increased international passenger services – at least to / from Sydney – we can expect the situation to ease and we'll hopefully see lower airfreight rates in the not too distant future.
NEW CUSTOMS REQUIREMENTS AND A SURGE IN VOLUMES ADD STRAIN to Frankfurt airport – Europe's busiest air cargo hub. In September cargo volumes increased 13.4% year on year and compared to pre-Covid 2019 levels up 7.7%. Frankfurt Cargo Services (FCS) handles more than 50 airlines and struggled with critical backlogs most of October. Some full freighter operators moved services to alternative airports. There were also delays at Amsterdam Schiphol airport.
IN STARK CONTRAST TO SHIPPING LINES, AIRLINES CONTINUE SUFFERING ENORMOUS LOSSES. While airfreight was generally profitable during Covid the overall losses are depressing. According to the latest IATA reports net industry losses in 2020 were USD 137.7 billion. For 2021 the estimated losses will reach USD 51.8 billion and for 2022 USD 11.6 billion!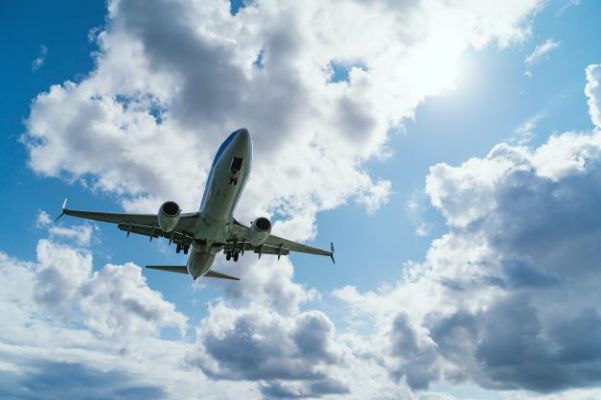 AUSTRALIAN PORTS
THE BITTER DISPUTE BETWEEN PATRICK TERMINALS AND THE MARITIME UNION OF AUSTRALIA (MUA) CONTINUES INTO NOVEMBER! Industrial action again disrupted the Patrick terminals in Sydney, Melbourne, Brisbane and Fremantle throughout October and another round of protected industrial action at Patrick Melbourne was announced for the first fortnight in November. The MUA also gave notice of a 24-hour work stoppage at Port Botany on 2 November – Melbourne Cup Day. "Enough is enough" said Patrick CEO Michael Jovicic on 25 October and lodged an application with the Fair Work Commission to terminate its enterprise agreement with the MUA. Patrick advised that since February they held more than 70 meetings in search of a new agreement while the union launched more than 220 industrial action notifications over the negotiation period. One of the sticking points seems to be that the MUA is still demanding that Patrick hires from a selected list of family and friends! According to the Australian Bureau of Statistics, the average Australian employee works 26% more days than a wharfie but is paid 104% less than the average Patrick wharfie. The Container Transport Alliance Australia (CTAA) commented: "the 24-hour stoppage at the Sydney Terminal on Melbourne Cup Day is just 'taking the piss' by the MUA – an opportunity for its members just to have a holiday and watch the race! Also to kick the Melbourne Terminal in the guts when it's down from the recent Covid-related labour shortages right in the Peak Season is just "un-Australian"." Despite Patrick's approach to the Fair Work Commission the MUA announced a further round of strike actions in Brisbane and Fremantle. FWC listed Patrick's application to be heard on Tuesday 2 November.
SEVERAL ROLL ON / ROLL OFF VESSELS WERE REDIRECTED FROM FREMANTLE TO MELBOURNE AND ADELAIDE due to a refusal by stevedores to unload the vessels. Ro-ro vessels deliver essential cargo such as mining equipment, farming machinery, cars, trucks and other vehicles to Fremantle. This included 38 combine harvesters which should have been operating on WA farms. Moving this type of over dimensional equipment several thousand kilometers back to WA is a challenging and very expensive exercise and will generate significant amounts of carbon emissions. On 18 October it was reported that the MUA called off its strike at Qube's operation at Fremantle after report that the Attorney-General Michaelia Cash would intervene to end the strike on the grounds that it was causing economic damage to WA.
NEGOTIATIONS BETWEEN THE MUA AND SVITZER'S TUG OPERATIONS HAVE STILL NOT BEEN SUCCESSFUL despite the fact they commenced in September 2019! Again this resulted in work stoppages in October affecting Brisbane, Melbourne and Kwinana / Fremantle. The Daily Commercial News reported that the yearly salary for a deckhand on a Svitzer tug comes to around AUD 130,000 for about 26 weeks of work per year, excluding overtime.
CONTAINER TRADE AT PORT BOTANY INCREASED BY 18% IN SEPTEMBER 2021 compared with September 2020. The port handled a total of 225,273 TEU (twenty foot equivalent unit). There were 113,162 TEU imports and 112,111 TEU exports. 67,307 of the export TEU were empty. In other news, records were broken at Port Botany when the container ship MSC Asya arrived. This was the heaviest ship with the deepest draught of any container vessel ever the berth in Australia. The MSC Asya has a displacement of 140,252 tonnes, a draught of 14.8 metres when it berthed and a length of 336.58 metres. The cargo capacity is 9,200 TEU.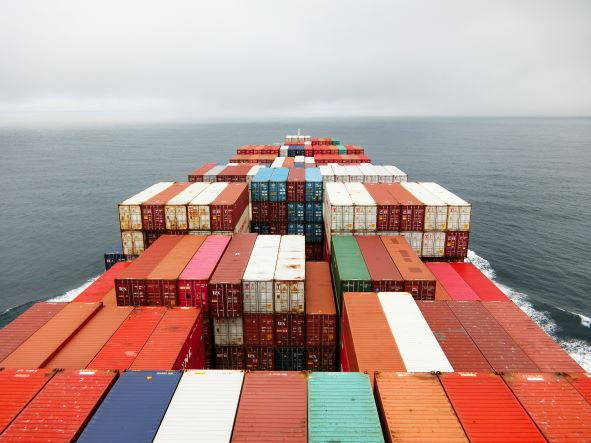 CUSTOMER SERVICE
If you would like further information about any of the above items, please contact one of our friendly Fracht Team members at fracht@frachtsyd.com.au