Fracht Australia News - July 2020
1/7/2020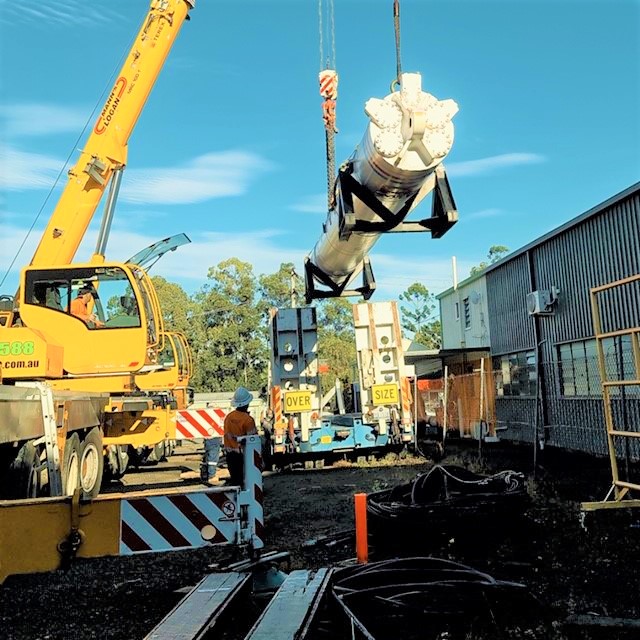 "Coming together is a beginning. Keeping together is progress.
Working together is success."
Henry Ford
AROUND THE WORLD
BURKINA FASO: Fracht Burkina Faso has been appointed by Hapag Lloyd as vendor for the inland transportation of Hapag's TBL containers to / from Burkina Faso via Abjdjan and Tema ports effective 1 June 2020. This agreement will be a stepping stone to secure more business with Hapag Lloyd in other landlocked African countries eg Rwanda or Uganda, where Fracht owns offices.
CHINA: Chinese authorities released a master plan for the Hainan Free Trade Port, which aims to build the southern island province into a globally influential high Free Trade Port by the middle of the century. According to Deutsche Bank chief economist for Asia Pacific, China's post Covid recovery "is going to look very impressive" with a growth of 5 to 6 percent in the April – June quarter following a contraction in the first quarter. China's rail freight volume, a good indicator of broad economic activity, rose 3.9 percent year-on-year in May.
INDIA: India's Ministry of Shipping gave the go-ahead for trial shipments with CargoX's Blockchain Bills of Lading as part of the country's efforts to digitise its maritime supply chains. This change became urgent as the paper-based administrative processes that accompany container shipping have been severely hampered by the Coronavirus pandemic, leading to major port congestion. Fracht was one of the first logistics providers to partner with CargoX already in 2018 enabling the company to offer electronic Blockchain Bills of Ladings. The prime ministers of India and Australia signed the Australia-India Comprehensive Strategic Partnership agreement on 4 June. This is a huge opportunity for Australia's export industry given the fact that India is projected to be the world's third largest economy by 2035 with 1.6 billion citizens – and demand for food is set to outstrip supply.
USA: Congratulations to our friends in the USA. Helvetia Container Lines – Fracht's NVOCC (Non Vessel Operating Common Carrier) has succeeded in claiming top spot in the USA to LATAM market in 2020. Fracht is now the number one carrier to Latin America!
SEAFREIGHT NEWS
CONTAINER SHIPPING LINES SUFFERED SIGNIFICANT LOSSES IN OVERALL VOLUMES in all major trade lanes because of the Coronavirus. In early June analysts predicted that this will lead to losses ranging from best case scenario USD 5.4 billion to worst case scenario USD 23 billion in 2020! Remodeling based on the fact that carriers have succeeded in maintaining or even significantly increasing rate levels thanks to extensive "blanking" strategies and lower fuel prices now forecast a worst case scenario of only a USD 7 billion loss and a best case scenario of a USD 9 billion profit!
DUE TO RECENT LOW WATER LEVELS ON THE RIVER RHINE containers transported by barge from Switzerland, France and Germany to North European ports may be subject to low water surcharges ranging from EUR 30.00 to EUR 480.0 per container.
MOST SHIPPING LINES HAVE ANNOUNCED A GENERAL RATE INCREASE of USD 300.00 per TEU (twenty foot equivalent unit) from Asia to Australia / New Zealand effective 1 July and some carriers from Europe are implementing "peak season surcharges".
AIRFREIGHT NEWS
VERY SLOWLY SOME AIRLINES ARE STARTING TO OPERATE A FEW INTER-NATIONAL FLIGHTS which also carry air cargo. This has helped to somewhat stabilise freight rates even though they are still very high. The main international carriers to / from Australia are currently Qatar, Emirates, Cathay, Singapore Airlines and Etihad.
IATA'S LATEST INTERNATIONAL AIR CARGO STATISTICS FOR THE FIRST FOUR MONTHS OF 2020 reveal that after a two digit drop in March total international airfreight declined another 29.5 per cent in April 2020 compared to 2019. Year to date figures for the first four months show a reduction of -13.1% for international freight and -13% for the Asia Pacific region.
ACCORDING TO THE LATEST IATA FINANCIAL OUTLOOK AIRLINES ARE EXPECTED TO LOSE USD 598 Billion in 2020 for a net profit margin of -20.1%. Revenues will fall to USD 419 billion from 838 billion the previous year. In 2021 revenues are expected to rise to USD 598 billion and losses are reduced to USD 15.8 billion.
AUSTRALIAN PORTS
MELBOURNE WELCOMED THE "CMA CGM URAL", THE LARGEST CONTAINER SHIP TO CALL THE PORT. The 299 metre long ship with a maximum capacity of 10,662 TEU (twenty foot equivalent unit) is one of six currently deployed on the "AAX1" service from South East Asia. The average container ship calling Melbourne has a capacity of only 4,500 TEU.
HUTCHINSON PORT BRISBANE FOLLOWS OTHER STEVEDORES WITH A SIGNIFICANT INCREASE OF THEIR INFRASTRUCTURE LEVY. On 27 July the fee will go up from AUD 50.00 to AUD 94.78 per container.
OOCL ANNOUNCED AN INCREASE OF THEIR ADELAIDE CHANNEL WIDENING SUR-CHARGE to AUD 27.50 per TEU effective 10 July.
BROWN MARMORATED STINK BUG
The 2020-21 BMSB season is imminent! The next BMSB risk season is for goods and vessels arriving in the Australian territory between 1 September 2020 and 31 May 2021. Goods must be treated for BMSB if exported (from port of origin) between 1 September 2020 and 30 April 2021 inclusive. Portugal, Ukraine and Moldova have been added to the target list countries. Other measures remain consistent with the 2019-20 BMSB season.
CUSTOMER SERVICE
If you would like further information about any of the above items, please contact one of our friendly Fracht Team members at fracht@frachtsyd.com.au