Fracht Australia News - October 2019
26/9/2019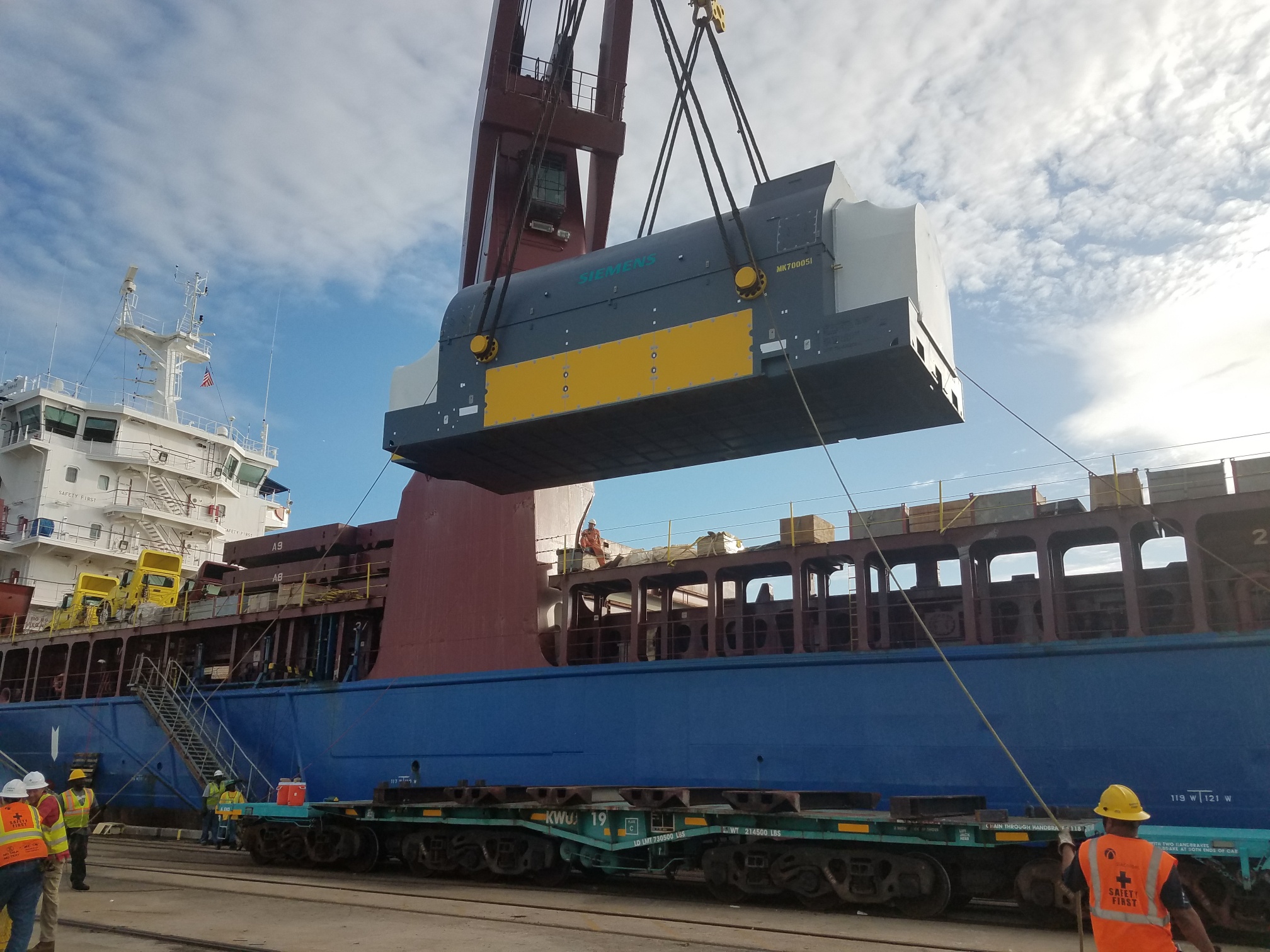 "Leaders think and talk about the solutions. Followers think and talk about the problems."
Brian Tracy
AROUND THE WORLD
ARGENTINA: Following a sharp drop in the value of the peso, Argentina imposed currency controls in a bid to stabilise the markets as the country faces a deepening financial crisis. The Government will restrict foreign currency purchases. Firms will have to seek central bank permission to buy foreign currency. Individuals can continue to buy a maximum of USD 10,000.00 per month. Larger amounts also require permission from the central bank.
CHINA: "Golden week" national holidays start on 1 October and companies and Government departments will be closed until 7 October. As usual there is a shipping peak before Golden Week and "blank sailings" after.
HONG KONG: The ongoing protests and disruptions in Hong Kong resulted in a major decline of Cathay Pacific's cargo and mail tonnage in August. The overall year-over-year volume in August declined by 14% to 161,394 tonnes.
SAUDI ARABIA: The attack on the world's biggest oil processing facility on 14 September triggered an immediate oil price increase of approx 15%. The facilities in Abqaiq and Khurais supplied around 50% of the Saudi oil production which is approx 5% of the world's demand. The significant price increase will no doubt result in additional fuel surcharges for airfreight as well as seafreight in the near future. As far as seafreight is concerned this increase will be in addition to the "low sulphur surcharge" which will be implemented to compensate for the mandatory low sulphur fuel requirements effective 1 January 2020.
AIRFREIGHT NEWS
KOREAN AIR CARGO'S NEW FULL FREIGHTER SERVICES between Seoul and Bangkok offer twice weekly B777F flights. The airline also relaunched its twice weekly B777F service to Manila. The introduction of these new routes are in response a shift in production bases to South East Asia due to the trade war with China.
ACCORDING TO THE LATEST IATA STATISTICS INTERNATIONAL AIRFREIGHT VOLUMES CONTINUED TO DISAPPOINT IN JULY. Year to date for the first seven months up to July international airfreight declined by 4.2%. The Asia Pacific region which represents 35% of worldwide airfreight had a year to date negative growth of -7.8%. All other regions around the world performed considerably better.
THE TOP TEN AIR CARGO CARRIERS IN 2018 measured in terms of scheduled FTKs (freight tonne kilometres were: Federal Express, Emirates, Qatar Airways, United Parcel Service, Cathay, Korean Air, Lufthansa, Cargolux, Air China and China Southern Airlines.
SEAFREIGHT NEWS
THE GLOBAL CONTAINER FLEET CAPACITY HAS REACHED MORE THAN 23 MILLION TEUs (twenty foot equivalent units) with the last million slots added only in the last 14 months. A recent wave of ULCV (ultra large container vessel) deliveries was one of the main reasons for this rapid growth. However, this substantial additional capacity arrives at a time of softening demand growth across many major trade lanes of the world which is already forcing shipping lines to increase the numbers of blank sailings.
CAPACITY FROM ASIA TO AUSTRALIA HAS BEEN TIGHT RECENTLY in the lead up to the "Golden Week" as well as implementation of "blank sailings". Now carriers have announced another RATE RESTORATION commencing in October of USD 100.00 per TEU from South East Asia and USD 300.00 per TEU from North Asia. Given the current tight space it may well be that this time the increase could be enforced.
AUSTRALIAN PORTS
CONTAINER PARKS IN SYDNEY AND BRISBANE have announced increases of Empty Container Booking Fees of between AUD 11.00 and 13.00 per container from 1 October.
THE TYNE ACFS CONTAINER FACILITY IN PORT BOTANY WAS SHUT DOWN ON 25 September after a tragic fatal accident. The facility will re-open when clearance is given by authorities after completion of investigations. The closure has some impact on pickup and delivery of containers.
CUSTOMER SERVICE
If you would like further information about any of the above items, please contact one of our friendly Fracht Team members at fracht@frachtsyd.com.au