Fracht Australia News - July 2023
3/7/2023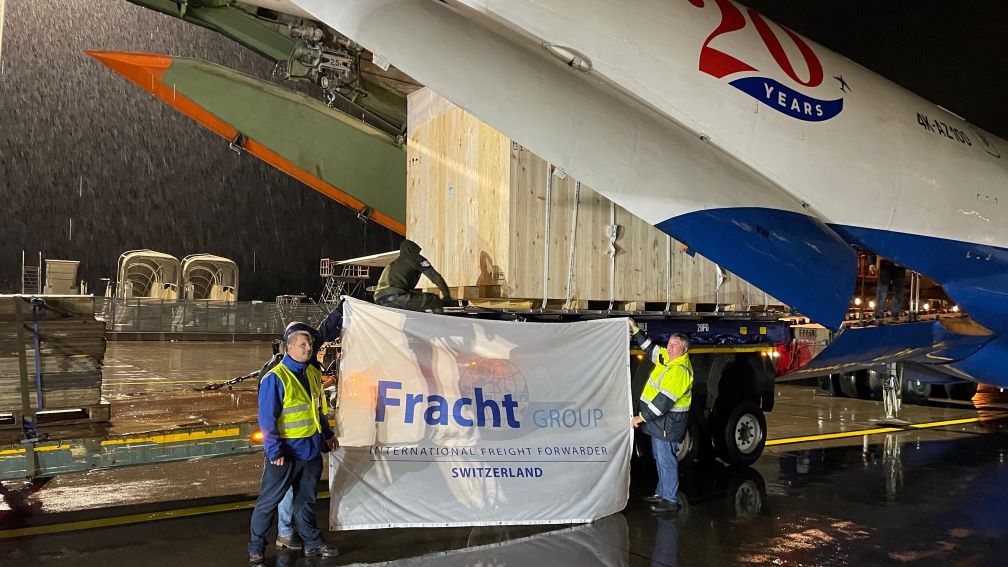 " Whenever you find yourself on the side of the majority, it is time to pause and reflect."
- Mark Twain
AROUND THE WORLD
"AGING-OUT" IN EUROPEAN HAULAGE COULD LEAD TO A 'DEMOGRAPHIC TIME-BOMB'. According to the IRU (International Road Transport Union), the driver shortage across Europe exceeds 380,000 which accounts for approximately 10% of demand, with expectations that it will increase to 14%, with hauliers and governments seeming unable to act. Data from IRU suggests this 'aging-out' in Europe's haulage sector could lead to a "demographic time-bomb" as the continent boasts an average driver age of 47.
AUSTRALIA AND SINGAPORE PLAN TO DEVELOP A GREEN, DIGITAL SHIPPING CORRIDOR by the end of 2025. The initiative would bring together ports, maritime and energy operators with regulators to develop low and zero-carbon supply chains, green port services and shipping operations and accelerate the development and update of green marine fuel.
BARGE OPERATORS IMPOSE SURCHARGES AFTER RAPID FALL IN RHINE WATER LEVEL. While nowhere near last year's level, which fell to 32 cm forcing the Rhine's closure, MSC announced it would pass on to customers low-water-surcharges (LWS's) imposed by its barge operator partners on services to or from Antwerp and Rotterdam after the river dopped below 150 cm. Navigation is still possible but with reduced capacity.
CHINA WILL STRENGTHEN ITS DOMINANCE OF THE TRANSPORT INFRASTRUCTURE IN CENTRAL ASIA with plans to enhance rail connections between the People's Republic and Kazakhstan, Kyrgyzstan and Uzbekistan. China had completed a feasibility study for what it described as an "Uzbekistan-Kyrgyzstan-China railway project". Estimated to cost some $6bn, if completed, the route will allow for an additional 5m tonnes of cargo to travel by rail each year.
AUSTRALIAN EXPORTERS HOPE INDIA GETS A TASTE FOR THEIR AVOCADOS. Australia's avocado trade is poised to become a lucrative new business opportunity for Indian fruit traders looking to diversify product range and market reach. The first lot, out of 10 trial shipments prior to providing full market access, arrived in Mumbai in mid-June 2023. The trial plans were announced in April, following tariff duty reductions under the framework of a free trade agreement (FTA) the two countries set up last year for bilateral trade expansion.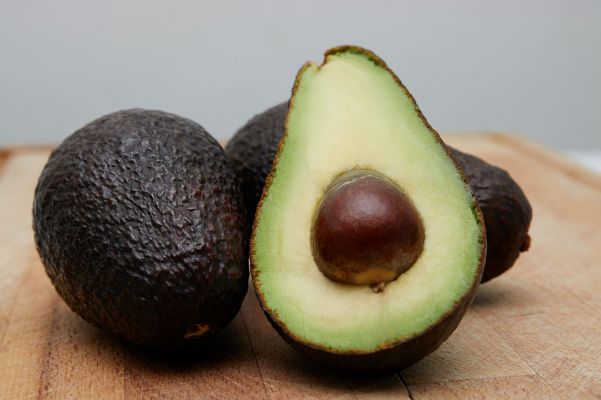 SEAFREIGHT NEWS
CMA CGM LINER TRADES PUMMELLED IN Q1. CMA CGM has warned that its Q1 result, despite being substantially weaker than the same period in 2022, will probably be its best this year. In an illustration of the formerly sky-high, now fast-dropping freight rates, a fall of just 5.3% in CMA CGM's Q1 volumes saw revenue plummet some 40%. Volumes fell, from 5.3m TEU (Twenty Foot Equivalent Unit) in Q1 22 to 5.02m, but the drop in ebitda from CMA CGM's shipping activities was particularly grave, at 64% when compared with Q1 22.
MARITIME NZ HAS ISSUED A DETENTION NOTICE FOR 'SHILING', the containership that broke down in May. Maritime NZ said 'Shiling' was prohibited from leaving Wellington until "a number of conditions" were satisfied, relating to repairs and maintenance, seaworthiness, sea trials and arrangements for departure.
OOCL WELCOMED THE NEW 24,188 TEU CONTAINERSHIP OOCL PIRAEUS into its fleet this week. The vessel is the first of six "mega containerships" of the same capacity OOCL has ordered from Dalian COSCO KHI Ship Engineering. It is the second of twelve 24,188-TEU ships OOCL ordered in 2020. The first, OOCL Spain, was delivered in February this year.
YANG MING ENDS FIVE-YEAR NEWBUILD HIATUS WITH FIVE-VESSEL ORDER. The Taiwanese liner operator signed a long-awaited order for five LNG dual-fuelled 15,000 TEU ships from HD Hyundai Heavy Industries for delivery in 2026, a deal worth $850m to $975m.
CONTAINER FREIGHT RATES COLLAPSE. June is bearing few surprises for container shipping, with demand continuing its inexorable downward correction. In its latest XSI report, Xeneta's index of rates is down by 42% year on year. May marking the ninth consecutive month of dropping rates.
MAERSK SECURES GREEN METHANOL FOR MAIDEN VOYAGE of its first methanol-enabled containership. The company has signed a deal with Dutch producer OCI Global on the delivery of green bio-methanol for the voyage. The company is to receive a fleet of new, large ocean-going methanol-enabled ships from 2024.
WALLENIUS WILHELMSEN HAS SIGNED A BIOFUEL CONTRACT WITH EXXONMOBIL with a goal to reduce emissions in the shipping industry. The contract entails the delivery of sustainable biofuel in the second half of this year. Wallenius Wilhelmsen said the contract with ExxonMobil supports a strategic goal to have net-zero emissions integrated supply-chain service by 2027.
AIRFREIGHT NEWS
'ALARMING SIGNALS' AS AIRFREIGHT CAPACITY RISES AND RATES FALL. Airfreight looks likely to hit rock bottom within the next couple of months, albeit with some slack remaining in the market through next year. The Baltic Exchange analysis notes the unhappy combination of extra summer capacity alongside weak cargo demand, which means the market is likely to be most over-supplied with belly space this summer with rates continuing to fall. WorldACD reported that tonnage and rates fell again in week 22, up to 4 June with volumes down 4% week on week, and rates down 1%. Chargeable weights in the two-week period, year on year, was down 8% with ex-North America down 18%, ex-Europe down 9% and ex-Asia Pacific down 6%.
COMPETITOR FOR ANTONOV AN-124 HEAVYLIFTER COULD BE 20 YEARS, AND $30BN AWAY. The prospect of $30bn of investment and decades of development will thwart the hopes of those looking to break the looming monopoly of the heavy lift sector by Ukraine's An-124 fleet. Trade and Transport Group MD and former Boeing analyst Thomas Crabtree advised that he did not expect to see a new 'strategic airlifter' for at least a generation.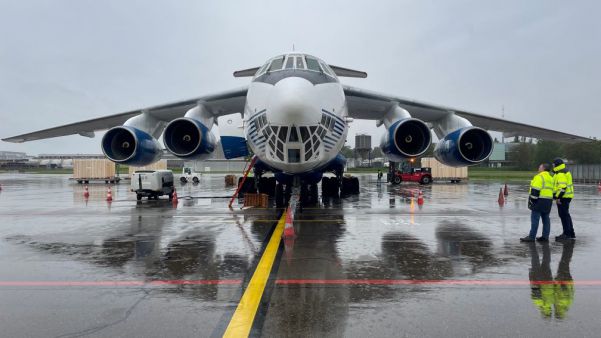 AUSTRALASIAN PORTS
PROPOSAL FOR $1.2 BILLION HYDROGEN DEVELOPMENT AT BELL BAY MOVES FORWARD. A colossal green hydrogen and methanol plant in Tasmania has taken a step forward, as Hydro Tasmania and Bell Bay Powerfuels have signed a term sheet for the sale of the decommissioned Bell Bay Power Station. The $1.2bn Bell Bay Powerfuels Project is currently under development by its Australian parent company Abel Energy, with financial and project support from Iberdrola Australia.
PORT OF TAURANGA'S PROFITS INCREASED IN THE LAST HALF OF 2022 despite a decrease in freight volumes. The port handled a total of 12.7 million tonnes of trade in the half-year (a decrease of 2.5% on the first half of 2021), while the port's net profit after tax increased 11.3% over the same period to NZ$62 million.
PORT OF BRISBANE HAS LOCKED IN $500 MILLION IN SUSTAINABLE-LINKED FINANCING. The port announced it had agreed to terms on the sustainability loan, to be financed by a syndicate of 10 banks, which is linked to the port's KPIs across emissions reduction, biodiversity and mental health first aid.
VICT EXPANSION TO BE OPERATIONAL NEXT YEAR. Victoria International Container Terminal is in the midst of a project to increase its size and capacity, with the first phase due to be operational in 2024. The $235 million expansion will enable VICT to handle two 336-metre vessels simultaneously.
PORT OF MELBOURNE TARGETS NET-ZERO BY 2030. The Port of Melbourne has announced its intention to achieve net-zero scope 1 and 2 carbon dioxide emissions for the port operations by 2030. The port said it would source 100% of the electricity needed for its business operations from renewables. It will also transition its corporate vehicle fleet and marine survey vessels to electric or zero-emissions fuel technologies.
BOTANY CONTAINER TRADE DOWN IN MAY. Port Botany saw a slowdown in total container throughput in May, according to the latest available statistics from the port's manager NSW Ports. Last month, the port handled a total of 222,009 TEU, which was a decrease of 9.55% on the same month last year's throughput of 245,439 TEU. A significant driver of this decrease was full container imports, which were down 15.48% to 104,106 TEU in May 2023.
CUSTOMER SERVICE
If you would like further information about any of the above items, please contact one of our friendly Fracht Team members at fracht@frachtsyd.com.au