Fracht Australia Logistics News - September 2023
2/9/2023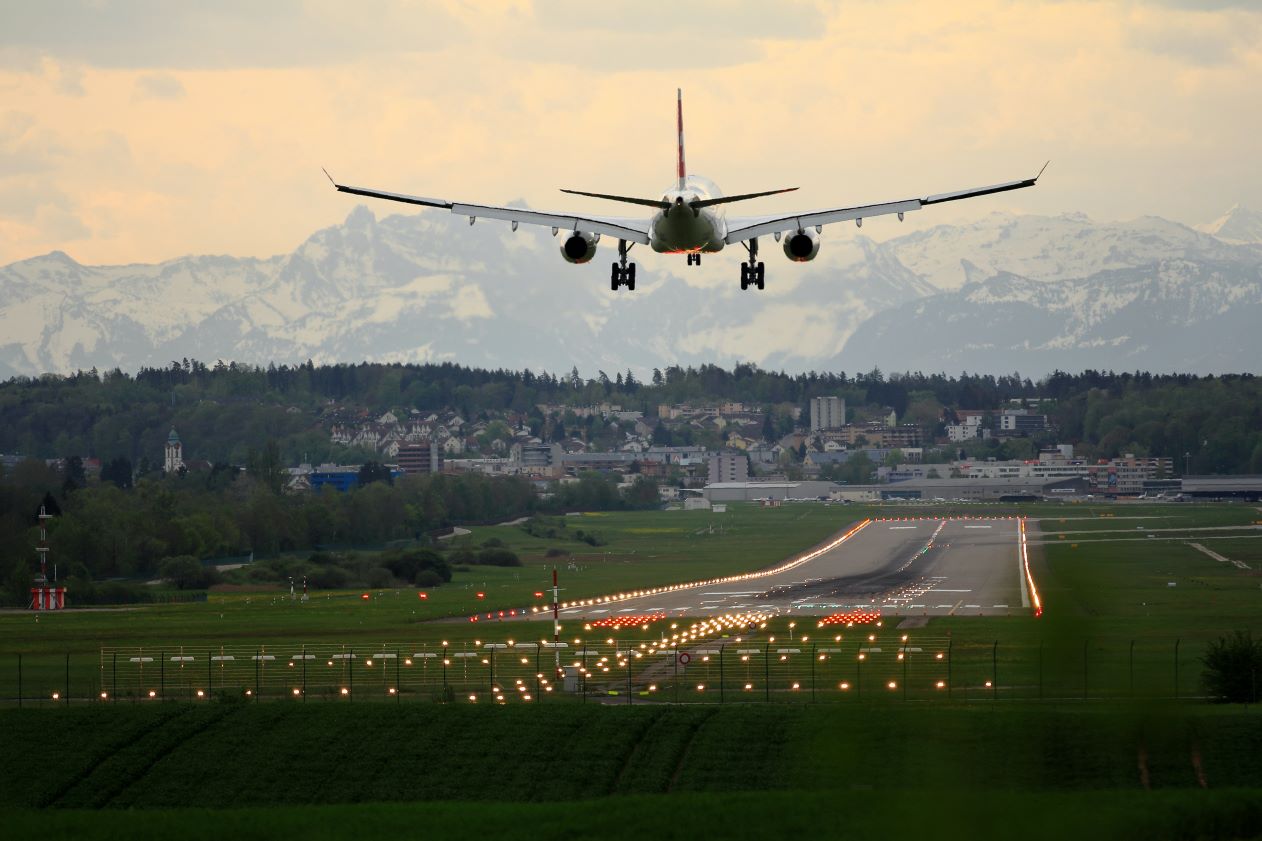 "Things work out best for those who make the best of how things work out."
- John Wooden
AROUND THE WORLD
FRACHT GROUP OPENS NEW LOCATIONS IN MEXICO. In line with Fracht Mexico's 5-year growth plan, the expansion has begun with opening offices in Monterrey and Querétaro. Monterrey is the third largest city in the country, contributing almost 20% of the national GDP, while Querétaro is home to the largest global consumer, automotive and aerospace companies. Mexico is currently the 13th largest economy in the world and the second largest in Latin America. For the Fracht Group, Mexico is an extremely important market, as it is the main trading partner of the United States of America and a global key player in automotive, industrial and consumer manufacturing.
NEW FRACHT OFFICE IN ROMANIA. Fracht is happy to announce the opening of a new branch in Romania. Mr Alexandru Huzau, the Managing Director of Fracht Romania SRL has 15 years of experience in logistics and will be more than happy to assist with client requests and inquiries for cargo to and from Romania, as well as Bulgaria and the Republic of Moldavia.
OPENING OF FRACHT PORTUGAL EFFECTIVE 1 SEPTEMBER. Pedro Moreira has been appointed as the Managing Director of the Fracht organisation located in Porto. Portugal has the 40th largest export economy in the world. The main export products include machinery, automotive and ship parts, textiles, refined oil goods, plastic, food products and beverages.
HAPAG-LLOYD HAS ACQUIRED THE ENTIRE TERMINAL BUSINESS of Chilean terminal operator SM SAAM. The transaction includes interests in ten terminals across Chile, the US, Mexico, Colombia, Ecuador and Costa Rica, as well as related logistics operations. Hapag-Lloyd announced in October last year that it had agreed to acquire 100% of the business for US$955 million.
BIOSECURITY FORUM TACKLES RISKS OF PESTS ON CONTAINERS. The Department of Agriculture, Fisheries and Forestry teamed up with the International Plant Protection Convention (IPPC) to host a workshop on mitigating the risk of pests on sea containers and in cargo. The workshop took place in Brisbane from 17 until 19 July.DAFF said concerns around the international movement of hitchhiker pests via sea containers are rising. It said Australia is "spearheading" international efforts to manage the biosecurity risks associated with the container pathway.
NIGER PUTSCH RESTRICTS AIR CARGO FLOWS to and from West Africa. Air France today announced the suspension of flights to Niger, Mali and Burkina Faso in West Africa, following the closure of Niger's airspace by the new ruling junta – a move set to have a significant knock-on effect on belly cargo to and from the region.
DP WORLD AIMS TO ADD ABOUT 3 MILLION TEU OF NEW CONTAINER-HANDLING CAPACITY to its international operations by the end of this year. The Dubai-based container terminal operator said it currently manages about 9% of the world's container-handling capacity. This year's expansions will increase its total gross capacity to 93.6 million TEU.
GERMANY AND ITALY SPLASH OUT IN A BID TO SHIFT MORE CARGO FROM ROAD TO RAIL. Germany's Ministry of Transport has approved some €27bn ($29.5bn) being funnelled into grid maintenance and digitization of the rail network. Helping to finance the spending will be CO2 surcharges, applied as a truck toll, as European governments look to incentivise a switch from road to rail in line with climate goals.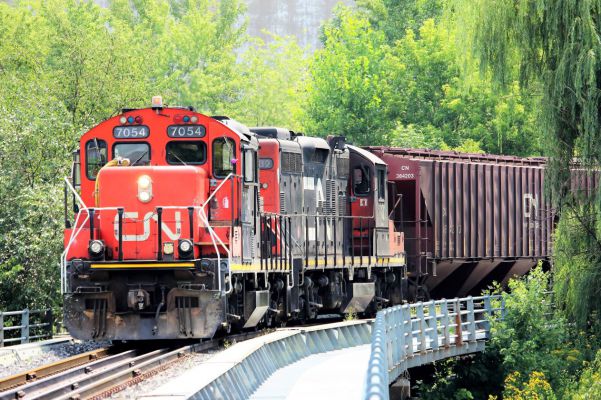 SEAFREIGHT NEWS
FIRE BREAKS OUT ON VEHICLE CARRIER 'FREMANTLE HIGHWAY'. A crewmember is dead and several others injured after a car carrier caught fire off the Dutch coast. The Panama-flagged Fremantle Highway was sailing from Germany to Egypt (en route to Singapore), carrying almost 3,000 cars when a fire broke out on 25 July. This is one of many recent examples of car carrier fires in which electric car batteries have played a major part.
CONTAINER CARRIERS REVENUES AND PROFITS TUMBLE. Several container carriers have reported significant declines in profits and revenues for the beginning of 2023 compared with the last year. CMA CGM reported that revenues fell 36.9% compared with the second quarter of 2022 to US$12.3 billion. EBITDA plunged 73% in the same period to US$2.6 billion. Net income for the second quarter of 2023 landed at US$1.3 billion, down 82% from the US$7.6 billion posted in the same quarter last year. OCEAN NETWORK EXPRESS (ONE) posted a profit of US$513 million, down 91% from the US$5.5 billion reported in the same period last financial year. NYK reported a 15.7% year-on-year decrease in revenues to YEN 567.5 billion. The company's operating profit fell 47.2% to 47.1 billion and its recurring profit decreased 76.3% to YEN 89.4 billion. K-LINE'S operating revenues for the first quarter of the 2023 financial year came YEN 222 billion, down 2.7% on figures reported in the same period last year. Ordinary income was down 81.6%, from YEN 267 billion in the first quarter of the 2022 financial year to YEN 49 billion in the same quarter of this year. ZIM is down $1.5 billion on Q2 22 and facing overcapacity as new ships arrive. The companies attributed these declines to a combination of decreased freight volumes and "difficult" market conditions.
PANAMA CANAL DRAUGHT RESTRICTIONS START TO BITE, SPARKING LINER SURCHARGES. Evergreen's latest addition to its neo-panamax fleet had to offload 1,400 containers to pass through the Panama Canal, due to low-water restrictions. The cause was draught restrictions imposed by the Panama Canal Authority (ACP) in response to persistent low water levels from the drought that has hampered transits since May. Shipping lines have reacted to the restrictions by adding canal transit surcharges ranging from $300 per TEU to $500 per TEU.
MITSUI OSK LINES (MOL) AND MSC HAVE JOINED COALITIONS aiming to decarbonize the shipping industry. MOL has signed a five-year impact partnership agreement with the Global Centre for Maritime Decarbonisation, and MSC has become a member of the SEA-LNG Coalition.
ORIENT OVERSEAS CONTAINER LINE (OOCL) RECEIVES ITS FOURTH 24,188 TEU (Twenty Foot Equivalent) CONTAINERSHIP. OOCL Felixstowe was officially named at a ceremony on 8 August at the Dalian COSCO KHI Ship Engineering Company shipyard. OOCL said OOCL Felixstowe is the fourth in a series of 12 "eco-friendly" 24,188 TEU vessels. The new ship will serve the Asia-Europe LL3 service with its three sister vessels.
WALLENIUS WILHELMSEN REPORTS BIG NUMBERS IN Q2, with the second-quarter results – released on 15th August – showing the roll on / roll off specialist ocean carrier in a strong financial position. The company reported US$477 million in EBITDA and US$396 million in operating cash flow. It said its shipping division delivered an all-time-high EBITDA margin with increasing volumes and rates, combined with "strong voyage efficiency".
HOEGH AUTOLINERS HAS FORMALISED AN AGREEMENT TO DIGITALISE ITS ENTIRE FLEET, including its new Aurora class vessels. Höegh has tested digital twin technology and vessel performance applications with Kongsberg Maritime since 2019. "We are proud to be Höegh Autoliners trusted digitalisation partner, and Kongsberg Digital is truly looking forward to working closely with Höegh Autoliners in the coming years." Kongsberg CEO Shane McArdle said.
MSC MEDITERRANEAN SHIPPING COMPANY IS ENTERING A PARTNERSHIP WITH ZIM under a vessel sharing agreement on a service that calls Australia. The announcement comes as Zim plans to restructure three existing services to Oceania in October 2023. "Our current Oceania services network will be restructured, in co-operation with MSC, to enhance reliability and strengthen our customer offerings." Zim EVP Intra-Asia Danny Hoffman said.
AIRFREIGHT NEWS
AIR FRANCE KLM MARTINAIR CARGO REVENUE PLUMMETS AMID SOFT DEMAND, declining almost 34% in the second quarter to EUR 6706m, compared with Q2 22. "As global economic growth is slowing down, container prices for seafreight declined and therefore demand for air cargo softened." said their statement.
LUFTHANSA CARGO OUTPERFORMS MARKET IN Q2, despite profitability dipping sharply compared with the same period last year. Despite lower demand, Lufthansa Cargo's average yields remained a good 40% above the pre-crisis level of 2019, meaning that Lufthansa Cargo outperformed the market as a whole in the second quarter.
AIR CARGO THROUGHPUT AT SOME OF EUROPE'S BIGGEST HUBS continues to fall well short of pre-pandemic levels – an indication that the market remains stagnant, or at best is slowly recovering. As a result of more passenger flights and discontinuation of so-called 'preighter' services, there had been "a tremendous increase" in cargo on passenger aircraft in July (+19.7 %), Fraport noted, reaching about 93% of the July 2019 belly load volume. As for the ratio between cargo transported on freighter and passenger flights, this was 60:40 – about the same as in pre-pandemic 2019, while tonnage carried on freighter aircraft was up 2.9% on July 2022, but down 8.7 % on 2019.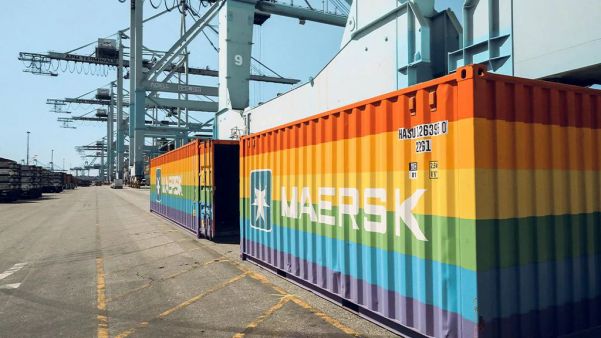 AUSTRALIAN PORTS
PORT OF NEWCASTLE JULY 2023 TRADE UP. Port of Newcastle handled 14 million tonnes of trade in July this year, which was a 67% increase on the 8.4 million tonnes handled in the same month last year. The port exported a total of 13.6 million tonnes in July 2023, and coal accounted for 13.4 million tonnes. Coal export figures were up 73% on volumes reported in the same month last year, when the port exported 7.7 million tonnes of the coal.
MAERSK'S ELUSIVE RAINBOW CONTAINER turned up at Port Botany in early August. Patrick Terminals welcomed the 40-foot symbol of diversity and inclusion at its Sydney AutoStrad. The container has been making its way around the world since 2021. Somewhere along the supply chain, another 20-foot rainbow container is also on a world tour.
SVITZER DESIGNING METHANOL-POWERED TUG. Denmark-based towage provider Svitzer has launched the second phase of its project to design what it says will be the world's first methanol hybrid fuel cell tug. The methanol hybrid fuel cell tug will use an electrical propulsion system with methanol fuel cells and batteries delivering a self-sustained tug with longer endurance and fewer operational constraints than a purely battery-powered vessel.
PORT BOTANY SAW A 10.4% DECREASE in total container throughput in June compared with the same month last year. The port handled a total of 214,628 TEU in June 2023 – down from 239,449 TEU the same month last year. A significant contributor to this change was a 27.6% decrease in exports of empty containers. In June of this year, the port exported 58,085 TEU of empties, compared with more than 80,000 TEU last year.
CONTAINER TRADE UP IN JUNE 2023 IN FREMANTLE. June was the busiest month for container throughput at Fremantle since October last year. Total throughput at the WA port totalled 68,738 TEU in June. This was an increase of 5% on the previous month (when the port handled 65,417 TEU). But it was a decrease of 2.5% on the same month last year. Total containerised exports from Fremantle in June 2023 totalled 30,530 TEU, a month-on-month decrease of 8.8%.
MELBOURNE CONTAINER TRADE DIPS IN JUNE compared with the same month last year. The port handled a total of 258,073 TEU in June2023, which was a 5% decrease from the 272,349 TEU handled in June last year. Full overseas imports were down 3% to 107,873 TEU, and full overseas exports were down 0.2%. Total container volumes for the Bass Strait trade came to 19,525 TEU in June this year, a decrease of 7% from the 20,991 TEU carried in June 2022.
CUSTOMER SERVICE
If you would like further information about any of the above items, please contact one of our friendly Fracht Team members at fracht@frachtsyd.com.au