Fracht Australia News - April 2021
29/3/2021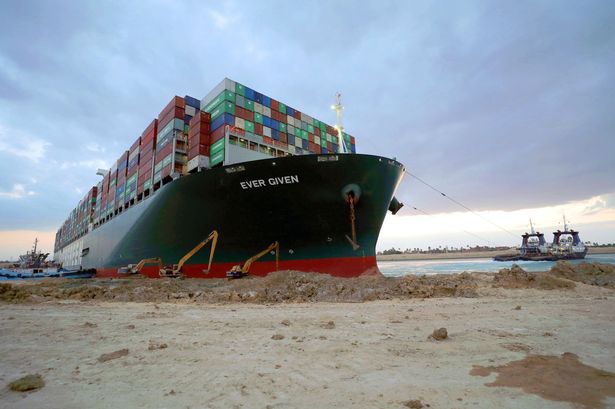 "No masterpiece was ever created by a lazy artist."
Anonymous
AROUND THE WORLD
MEXICO: We're delighted to announce the inauguration of FRACHT LOGISTICS MEXICO, Blvd. Adolfo Lopez Mateos 1936, Office 502, Col Alpes, 01010 Mexico City, Tel +52 55 1559 2960, E mexcontact@fracht.com under the expert leadership Karima Lerma and her experienced team. Fracht Mexico has taken over the busines and the team of Valmik Logistics Mexico. Bienvenido to the Fracht family!
SPAIN: Fracht Project Logistics SL in Madrid and Barcelona have moved into larger premises. Please note the new details and the new phones numbers: Paseo de la Castellana 135, 7th Floor, ES-28046 Madrid, NEW T +34 917 872 051 and Avinguda Diagonal 601, Office 35 & 36, ES-08028 Barcelona, NEW T +34 932 556 135.
EGYPT: Egyptian Customs is digitalising its advance cargo information (eACI) process. From July 2021 it will become mandatory for exporters to Egypt to an eACI filing prior to the shipment arriving in Egypt. More information can be found on the official Egyptian Customs webpage https://www.nafeza.gov.eg/en/site/aci-details
SINGAPORE: Major delays have now also hit the port in Singapore, with congestion causing vessel turnaround to more than double. The daily average number of vessels exceeding the normal two-day turnaround jumped to 52 in February and by mid-March the average turnaround reached 5-7 days.
SUEZ CANAL: The 20,000 TEU vessel MV Ever Given suffered adverse weather conditions and a "blackout" and hit the ground on 23 March in the southern area of the Suez Canal completely blocking passage. So far re-floating operations have failed causing a queue of more than 100 ships in the canal and an even larger number waiting to enter the canal in Port Said and in the Great Bitter Lake. This incident causes a major problem for the international supply chain. Shipping lines have commenced re-routing some of their vessels via the Cape of Good Hope which results in an increased transit time of approx. 6-8 days to cover the additional distance of approx. 3200 nautical miles. This will probably also lead to additional surcharges. Some shippers will look at alternative options for urgent cargo such as rail for shipments between Asia and Europe, air / sea services or airfreight even though currently these services have little or no extra capacity.
SEAFREIGHT NEWS
AAL IS EXPANDING ITS CORE FLEET WITH THE DELIVERY OF TWO ADDITIONAL G-CLASS VESSELS. The two 25,800 DWT multi-purpose vessels 'Pacific Action" and "AAL Gladstone" have a maximum lift capacity of 240 tonnes, four cargo holds and three tweendecks which makes them uniquely suitable for project cargo.
WWL WALLENIUS WILHELMSEN IS IN THE PROCESS OF RE-ACTIVATING ANOTHER THREE VESSELS which were placed in cold lay-up last year. Following the COVID-19 outbreak WWL put a total of 15 roll on / roll off ships into cold lay-up and already in early January announced, it was re-activating nine of these vessels.
HAPAG LLOYD ANNOUNCED THAT AUCKLAND WILL BE STRUCTURALLY REMOVED from its Trident and ANP / NB services in an attempt to safeguard schedule reliability. Due to ongoing operational unpredictability and port congestion in Oceania the carrier has already been bypassing the port of Auckland since Q4 2020. Hapag Lloyd also announced the acquisition of the Dutch container shipping company Nile Dutch Investments BV, one of the leading providers of container services to / from West Africa. Nile Dutch is present in 85 locations across the world and has 16 own offices in the Netherlands.
CONTAINER SHIPPING LINES CONTINUED WITH ANNOUNCEMENTS OF RATE INCREASES in March ranging from USD 200.00 – 500.00 per TEU (twenty-foot equivalent unit) from UK / Europe and the USA to Australia. On the other hand, some have announced the removal of the Peak Season Surcharge from Asia.
HOEGH AUTOLINERS COMPLETED ITS FIRST CARBON-NEUTRAL VOYAGE from Europe to South Africa. During the voyage the vessel "Hoegh Trigger" ran on sustainable biofuels. GoodFuels' biofuel was chosen for the test run because it can reduce the ship's carbon emissions by up to 90%. The remaining emissions generated were offset by Gold Standard certificates.
AIRFREIGHT NEWS
IATA RELEASED THE JANUARY 2021 AIRFREIGHT STATISTICS but highlighted that comparing 2021 traffic data with 2020 levels will result in abnormally high growth outcomes due to very low volumes last year. International air cargo increased by 6.4% and the Asia Pacific Region grew 3.6%. However, if we compare the January 2021 figures with January 2019 these results are only +1.2% for international and – 3.65% for the Asia Pacific Region. The lack of overall capacity remains a challenge, especially for Australia where international borders are still closed and most of the airfreight moves on passenger aircraft. On international routes, the bellyhold capacity fell by 49% compared to January 2019 while freighter capacity expanded by 29%.
IATA HAS ALSO RELEASED THE 2020 SAFETY REPORT and unsurprisingly this includes a 53% reduction of total flight operations to 22 million. Naturally accidents decreased as well. The average 5 year fatality risk for air travel remains at 0.13. This means that a person would have to travel by air every day for 461 years before experiencing an accident with at least one fatality. On average a person would have to travel every day for 20,932 years to experience a 100% fatal accident.
AUSTRALIAN PORTS & AIRPORTS
GROUND HANDLING COSTS AT AUSTRALIA'S AIRPORTS ARE INCREASING AGAIN. dnata increased its international terminal fees on 1 March and Menzies just announced their new tariff effective 1 April. When will Qantas increase?
GOOD NEWS FOR IMPORTERS AND EXPORTERS VIA PORT BOTANY: Several shipping lines have now removed the port congestion surcharges.
FOLLOWING THE LEAD OF PATRICKS AND HUTCHINSON, DP WORLD HAS NOW ALSO ANNOUNCED ANOTHER INCREASE to their terminal access charges at the stevedore's Brisbane, Melbourne and Sydney Terminals effective 1 May 2021.
TRADE THROUGH SYDNEY'S PORT BOTANY INCREASED BY 26% in February 2021 compared to February 2020. The port handled a total of 223,796 TEUs. Imports consisted of 107,227 TEUs and a total of 116,569 TEUs were exported. However, 78,423 TEUs of the exported containers were empty.
CUSTOMER SERVICE
If you would like further information about any of the above items, please contact one of our friendly Fracht Team members at fracht@frachtsyd.com.au