Fracht Australia News - April 2022
29/3/2022
"Motivation is what gets you started. Habit is what keeps you going."
- Jim Ryan
AROUND THE WORLD
CHINA - China's tech hub city of Shenzhen resumed normal work after the 17 million residents were place under a seven day Covid lockdown on 14 March. The lockdown resulted in a flood of booking cancellations for sailings from Yantian and there are also new concerns about Covid flareups in other regions impacting the supply chain. Shanghai was placed in a partial lockdown on 24 March. The ripple effects of China's Covid battle leads to ships having to change schedules and the Chinese port congestion worsens.
RUSSIA - The impact of sanctions against Russia is affecting the logistics sector and transport operations are grinding to a halt. According to aviation consultancy IBA, 589 aircraft operated by Russian carriers are owned by foreign lessors and the sanctions require the lessors to receive these aircraft by 28 March. Most Russian-operated aircraft are registered in Ireland and Bermuda and these registries have now suspended all certificates of airworthiness for Russian aircraft following manufacturers' pledges to stop providing parts, maintenance and support.
SPAIN - The transport sector commenced an indefinite strike on 14 March affecting domestic and international trucking which in turn will lead to partially closed food and distribution centres and empty shelves in supermarkets. It was thought that the strike had been resolved as an agreement was reached on 25 March, however, it has continued. A small group continues blocking roads, ports and terminals. No containers can be picked up or delivered.
USA - Maersk has received a subpoena from the US Department of Justice tied to an "ongoing investigation into supply chain disruption". While no official details are known at this stage it appears that the move is intended to "put firms on notice" over suspected anti-competitive behaviour, collusion and using Covid as an opportunity for cartel conduct".
AIRFREIGHT NEWS
THE CIVIL ADMINISTRATION OF CHINA ORDERED THE DIVERSION OF ALL INTERNATIONAL FLIGHTS from Shanghai Pudong airport to 13 other cities for a period of six weeks in an effort to control the spread of Covid. This diversion was implemented on 16 March.
MRIYA, THE WORLD'S LARGEST PLANE HAS BEEN DESTROYED BY RUSSIA'S MILITARY in the Ukraine. The Antonov-225 was unique at 84 metres long with a capacity of 250 tonnes.
IATA RELEASED ITS AIR CARGO MARKET ANALYSIS for January 2022. Compared to pre-Covid January 2019 international airfreight volumes increased by 6% and the Asia Pacific region gained 3.9%. The conflict in Eastern Europe is creating significant challenges, notably in air cargo rates and capacity as well as economic activity. Jet fuel prices have risen by 27% in one month to USD 141.00 per barrel!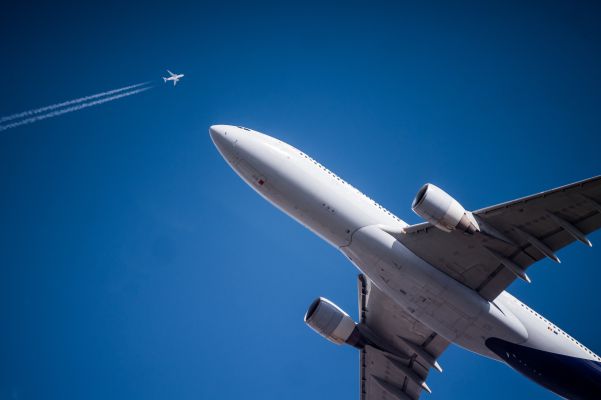 SEAFREIGHT NEWS
UP TO 40% OF EXPECTED CONTAINER CAPACITY IN THE FOURTH QUARTER 2021 FAILED TO ARRIVE in some ports around the world according to a report released by consultants MDS Transmodal. Melbourne and Tauranga were the ports in our neighborhood that lost 40% capacity as lines cancelled or skipped ports due to vessels being full or port congestion. Skipped ports and blanked sailings have become one of the ways for shipping lines to manage the capacity of heavily utilized fleets.
FINALLY WE CAN SEE SOME INDICATION OF INFLATED FREIGHT RATES STABILISING or even easing. Container spot rates have declined in some trades BUT fuel surcharges are increasing. While there seems to be a downward trend, it is difficult to predict the impact the Ukraine invasion will have. There is also some talk that Russian vessels could lose their international valid licences which would prevent them from calling international ports.
LOW-SULPHUR FUEL PRICES CONTINUE TO SOAR and have risen by one third in the first two weeks of March to reach around USD 1,000 per tonne. This adds significant costs to operate container ships.
AUSTRALIAN TERMINALS AND PORTS
SIGNFICANT DELAYS IN QANTAS AIRFREIGHT TERMINALS continued in March. Check in of general airfreight in Sydney and Melbourne took up to four days and for pharmaceuticals two days!
THE PORT OF BRISBANE IS MOVING TOWARDS NORMAL OPERATIONS AGAIN after two weeks of flood responses and recovery initiatives. 24/7 operations at Fisherman Island were restored.
SYDNEY'S PORT BOTANY WELCOMED TWO RECORD BREAKING ARRIVALS recently. The container vessel "Le Havre" was the heaviest to ever berth at Port Botany with 140,480 tonnes. The "MSC Tokyo" set a new record for Port Botany and the nation as the ship with the deepest draught to berth in any Australian port at 15.1 metres. The arrival of both ships has been assisted by Dynamic Under Keel Clearance (DUKC) technology used by the port authorities expert vessel traffic services teams and marine pilots.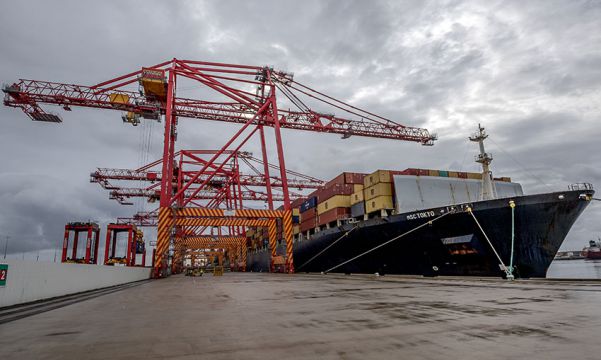 DOMESTIC TRANSPORT
RAIL OPERATOR PACIFIC NATIONAL LAUNCHED A NEW CONTAINER FREIGHT SERVICE between Sydney and Perth on 16 March and will begin to operate a second new service on 24 April. The company said the new routes are in line with plans to boost containerized freight services between Sydney and Perth.
PETROL PRICES IN AUSTRALIA ARE RISING RAPIDLY as we've all noticed at the pump recently. Therefore, it comes as no surprise that most trucking companies are increasing or newly implementing fuel surcharges.
CUSTOMER SERVICE
If you would like further information about any of the above items, please contact one of our friendly Fracht Team members at fracht@frachtsyd.com.au