Fracht Australia News - July 2018
26/6/2018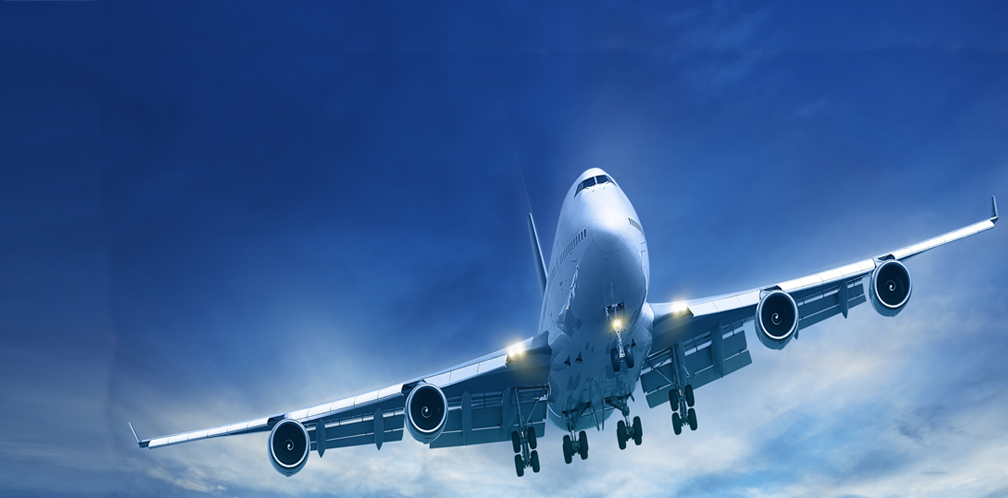 "Our greatest glory is not in never falling, but rising every time we fall."
Confucius
THE FRACHT GROUP CONTINUES TO GROW
In our 2017 / 2018 newsletters we announced the addition of new Fracht offices in several countries in Latin America. Africa is the latest market where Fracht plans to expand its foot print considerably. After recently opening new offices in Burundi and Rwanda the Fracht group will announce further expansion in several African countries in the near future. In Europe two Fracht offices moved into larger premises in June. Fracht Poland moved its head office and Fracht Holland now boasts larger offices and warehouse at Amsterdam Airport. Phones and e-mails remain the same in both locations but please note the new addresses:
Fracht FWO Polska, Gdanski Business Centre IID, Inflancka 4C Street, 00-89 Warsaw, Poland
Fracht Netherlands, Hanedaweg 10, Schiphol Logistics Park, 1437 EN Rozenburg (NH), The Netherlands
AIRFREIGHT NEWS
MALAYSIAN AIRLINES RETURNED TO BRISBANE and launched four non-stop flights per week between Brisbane and Kuala Lumpur. Good news for Queensland exporters and importers.
A NEW TERROR ALERT SPARKED TIGHTER AIRFREIGHT SECURITY FOR USA BOUND SHIPMENTS. Previously carriers were required to file shipment data with Customs and Border Protection four hours before landing at a US airport. Under the new regime they must transmit the data BEFORE the cargo is loaded on a US-bound aircraft.
IATA REPORTS THAT ANNUAL AIRFREIGHT CAPACITY exceeded that of demand in April for just the second time in 21 months. Year to date for the first four months of 2018 international airfreight grew by 5.7% while the Asia Pacific region expanded by 6.2%.
IATA FIGURES ALSO REVEAL THAT AIRLINES ACHIEVED A RECORD USD 38 BILLION PROFIT in 2017 and announced expectations for airlines to achieve a collective profit of USD 33.8 billion in 2018. The drop in profit is attributed to higher costs, primarily fuel and labour.
AROUND THE WORLD
CHINA: Truckers across the country have staged mass protests and strikes in June. They claim that costs have risen by 8.5% in the past 12 months but truckers are unable to increase their rates.
HOLLAND: We previously reported about the shortage of slots for full freighters at Amsterdam Schiphol Airport which caused some airlines to use alternative airport like Liege, Brussels or Maastricht. It has now been reported that Schiphol is evicting cargo tenants from two cargo handling facilities to make way for passenger aircraft parking. This news adds to concerns of freighter operators over the airport's commitment to cargo.
USA: The "trucking crisis" in the USA seems to get worse and is sometimes even affecting also air cargo, especially for long haul truckers moving main deck cargo to US gateways. The mandated use of electronic logging devices (ELDs) has exacerbated the shortage of trucking capacity. In the last 12 months fuel prices increased 27% and "flatbed load to capacity ratio" has increased by 171%.
VIETNAM: The temporary ban of PLASTIC scrap shipments remains in place. This is in response to escalating numbers of idle containers of recycled plastics in Vietnam resulting in port congestion. Effective 15 June terminals will only discharge containers of PAPER scrap if accompanied by valid import permits and written date commitments for cargo pick up.
SEAFREIGHT NEWS
COSCO, OOCL AND ANL WILL UPSCALE THEIR JOINT ASIA – AUSTRALIA SERVICE TO MELBOURNE thanks to finally receiving permission from the Victorian Ports Corporation to deploy larger ships. The existing string comprises 5,500 – 6,000 TEU vessels and clearance has been given for vessels in the 8,000 – 8,900 TEU range. The initial trials will take place at Victoria International Container Terminal located at Webb Dock. Sydney is able to handle vessels of up to 10,000 TEU.
OOCL ANNOUNCED AN UPGRADE TO TWO OF ITS 3 ATHREE NORTHEAST ASIA – AUSTRLIA SERVICES commencing in August. The "A3C" will include additional northbound calls in the following rotation: Shanghai – Ningbo – Sydney – Melbourne – Brisbane – Kaohsiung – Xiamen – Ningbo – Shanghai. The "A3S" new rotation will be Xiamen – Shekou – Hong Kong – Sydney – Melbourne – Brisbane – Xiamen.
SWIRE SHIPPING ALSO ANNOUNCED IMPROVEMENTS TO THEIR NORTH ASIA / PACIFIC SERVICE. From 1 July there will be direct calls to Nansha and Ningbo and aligning its North Asia services to provide a 10-day service frequency between North Asia and Papua New Guinea.
HAPAG LLOYD HAS INTRODUCED AN "OPERATIONS COST RECOVERY" (OCR) on 15 June due to the high increase of operational costs in 2018. The OCR of USD 55 / EUR 47 per TEU (twenty foot equivalent unit) is applicable globally for all cargo except for China exports.
SHIPPING LINES FROM ASIA TO AUSTRALIA HAVE ANNOUNCED "RATE RESTORATIONS" OF UP TO USD 300.00 PER TEU effective July but will probably struggle to implement to full amount.