Fracht Australia News - December 2019 / January 2020
1/12/2019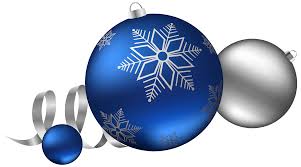 "Without ambition one starts nothing. Without work one finishes nothing.
The prize will not be sent to you. You have to win it."
Ralph Waldo Emerson
This is the last newsletter for 2019 and we would like to take this opportunity to convey our sincere thanks to all of our clients, friends, partners, suppliers and offices around the world for your amazing support and loyalty during the past 12 months. All Fracht companies in Australia have performed well and this was only possible with the help of all of you and of course our great team. The entire Fracht team wishes you a wonderful Christmas and for the New Year lots of success, happiness and excellent health. We very much look forward to continuing to provide you with outstanding customer care in 2020.
With the fact that we no longer send out Christmas cards and instead donate to a worthwhile charity, this year we have donated $1,500.00 to Rural Aid's "Buy a Bale" campaign. This equates to 75 bales of hay that will be distributed to farmers in need across Australia. This drought appeal campaign is providing meaningful support for farmers by delivering hay and other essential items to farmers who have no feed left for their cattle.
AROUND THE WORLD
GERMANY: Fracht Mannheim moved into new premises on 22 November. The new address is Markircherstrasse 13, DE 68229 Mannheim. The phone numbers remain unchanged.
SWITZERLAND: We are delighted to announce that Fracht has opened yet another office on 1 November in the canton of Argovia. Fracht has always been very customer focused and this new, fully operational office will be close to some important global customers and key accounts. Please note the details: Fracht AG, Kunzareal, Dorfstrasse 69, Office HS, CH-5210 Windisch, Tel +41 56 560 50 33. Management: Klaus Fehr k.fehr@frachtag-bs.ch, Bjorn Basler b.basler@frachtag-bs.ch
UGANDA: We are pleased to announce that the recently opened Fracht office in Uganda is now fully operational with head office in Kampala with additional locations at all country entry points of Malaba, Entebbe, Mutukula and South Sudan Uganda points. The very experienced Fracht Uganda team under the leadership of Philip Van Tilburg has been deeply engaged with major projects in the country for the last 20 years. The details are: Fracht Uganda, Plot 13, Norfolk Road – Kyambogo, Kampala / Uganda - Cell +256 784 234051
VIETNAM: The Civil Aviation Authority of Vietnam has banned damaged and recalled lithium batteries, as well as electronic devices using those batteries on Vietnamese airlines and foreign airlines operating to / from Vietnam.
AIRFREIGHT NEWS
QANTAS ARE ADDING NEW FLIGHT ROUTES TO SOME POPULAR DESTINATIONS: Three direct flights per week from Brisbane to San Francisco commencing on 9 February 2020, four direct flights per week from Brisbane to Chicago from 20 April 2020, three seasonal direct flights per week from Sydney to Sapporo from 16 September to 28 March 2020 and four direct flights from Sydney to Fiji.
THE LIST OF THE WORLD'S TOP CARGO AIRPORTS FOR 2018 has been released by ACI (Airports Council International). The top 10 are: Hong Kong, Memphis, Shanghai Pudong, Incheon, Anchorage, Dubai, Louisville, Taipei, Tokyo Narita and Los Angeles.
ACCORDING TO THE LASTEST IATA STATISTICS AIRFREIGHT AROUND THE WORLD CONTINUED TO DECLINE. The total market fell by 3.9% year-on-year in August. Year to date for the first eight months of the year international airfreight dropped by 4% and the Asia Pacific Region declined by 7.1%.
SEAFREIGHT NEWS
HOEGH AUTOLINERS HAS INCREASED THE FREQUENCY OF ITS EUROPE – AUSTRALIA SERVICE from four to five sailings per month. Hoegh currently deploys its "New Horizon" class vessels with a capacity of 8,500 cars on this route. More importantly for importers or exporters of heavy and large equipment is the fact that these vessels provide up to 6.5 metres of deck height and a 12 metre wide ramp with a capacity of 375 metric tonnes.
A WINTER SURCHARGE FOR THE PORT OF ST.PETERSBURG will be applied by most shipping lines from December to April to cover the higher vessel operating costs for ice-breaker vessels and extended voyage duration. The surcharge ranges from USD 75.00 to USD 100.00 per TEU (twenty foot equivalent unit).
HAPAG LLOYD ANNOUNCED AN IMPROVED VESSEL ROTATION ON ITS North East Asia to Australia Service (NAX). The new rotation effective 25 November is Busan, Quingdao, Ningbo, Shanghai, Yantian, Sydney, Melbourne, Brisbane, Busan.
IN AN EFFORT TO INCREASE OR AT LEAST MAINTAIN RATES shipping lines are cutting container services between North Asia and Australia. According to Alphaliner, streamlining services on the North Asia-China-Australia trade will remove around 4,500 TEU capacity per week and will make five classic panama size ships redundant. In this connection we can advise that once again shipping lines have announced significant "Rate Restorations" from Asia to Australia from 1 December. Time will tell if these increases can be enforced.
THE LOW SULPHUR SURCHARGE HAS ARRIVED! In previous newsletters we have reported on several occasion that shipping lines will have to use much more expensive fuel from 2020. The IMO (International Maritime Organisation) mandated that instead of the previously acceptable 3.5% sulphur only 0.5% sulphur can be used. It is estimated that the increased costs for the shipping industry will be between USD 10 and 15 billion per year and with the currently low margins the operator can't absorb this. All shipping lines to / from Australia have started collecting this new LSS (low sulphur surcharge). The LSS varies depending on the trade lane and the carrier. The range is between USD 100.00 and 300.00 per TEU on international routes and between AUD 60.00 and 80.00 per TEU on coastal services. On international LCL services the LSS is between USD 2.00 and 10.00 per 1,000 kilos / 1 cubic metre.
AUSTRALIAN PORTS AND AIRPORTS
DP WORLD NOW FOLLOWS THE LEAD OF THE OTHER PORT TERMINAL OPERATORS AND THEY WILL INCREASE INFRASTRUCTURE CHARGES and some other charges significantly from 1 January 2020. DP World's increased infrastructure levy will be called "Terminal Access Charge" from now on. Melbourne has the highest infrastructure levies followed by Sydney.
A NEW IMPORT, STORAGE AND DISTRIBUTION FACILITY HAS BEEN APPROVED for construction at Glebe Island in Sydney Harbour. The multi user facility planned by the Port Authority of NSW is planned to meet the demands for concrete and construction materials for multibillion dollar infrastructure projects such as Sydney Metro, WestConnex or Western Harbour Tunnel.
THE DESIGN FOR THE NEW "NANCY BIRD WALTON" INTERNATIONAL AIRPORT IN WESTERN SYDNEY has been revealed. An architectural team made up of London-based Zaha Hadid Architects and Cox Architecture in Sydney was chosen as the winners for the design out of more than 40 entrants.
CUSTOMER SERVICE
If you would like further information about any of the above items, please contact one of our friendly Fracht Team members at fracht@frachtsyd.com.au