Fracht Australia News - November 2017
1/11/2017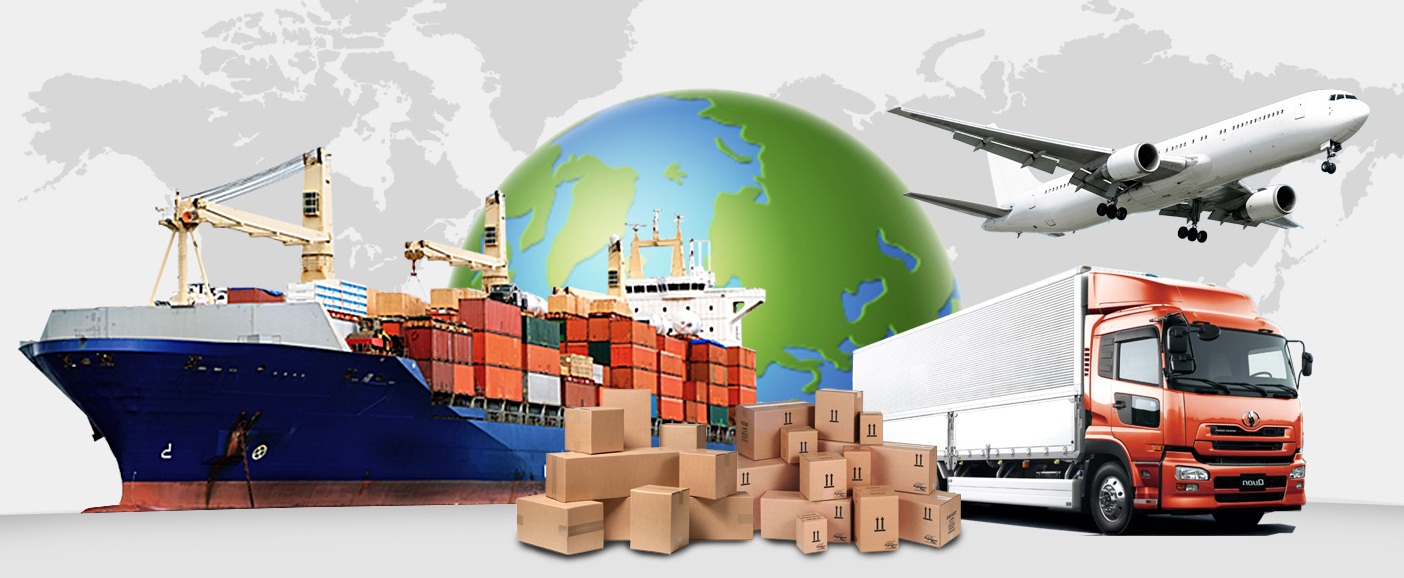 "Give them quality. That's the best kind of advertising…."
Snavely Hershey
END OF YEAR RUSH
Less than two months until Christmas! Space on most trade lanes both air and seafreight is very tight at the moment and we expect this to get worse in the next few weeks. Please liaise closely and as early as possible with our customer service or export team to ensure that you receive your urgent and important shipments on time.
AROUND THE WORLD
FRANCE: We are delighted to announce that Fracht France has opened its 5th fully operational office in Toulouse under the expert leadership of Michel Chapelain. Thanks to many years of freight forwarding and logistics experience of Michel and his team we can now serve our clients in the southwest of France even better than before and further expand this important trade lane to / from Australia. Please note the details of our new office: FRACHT TOULOUSE, 26 RUE Grimaud, F-31700 Blagnac / France - E tis@fracht.fr - T +33 6 9880 1247.
SWITZERLAND: Mercedes Benz, Matternet and the Swiss e-commerce platform Siroop conducted a three week trial to deliver goods weighing up to two kilos to a landing platform on courier van roofs, and the vehicles then made the final delivery to consumers. This pilot project in Zurich is an important step forward for drone delivery technology in retail supply chains in a major European city. The drones in this test were among the first in the world to fly beyond the line of sight of the operator.
THAILAND: A new Thailand Customs regulation comes into force in November. Shipping marks and numbers will be mandatory on all Bills of Lading. Failure to comply will result in fines of up to THB 50,000.00.
HOLLAND: Full freighter flights at Amsterdam airport may have to be cut by up to 20% this (European) winter. Amsterdam's maximum air traffic movements are capped at 500,000 per year. In 2016 Amsterdam reached 479,000 ATMs. The first half of 2017 saw a 4.9% increase. Assuming that the trend continues the 500,000 cap will be exceeded by the end of the year and the most likely ATM cancellations will be full freighters.
BRAZIL: Customs officers in Santos port have announced strikes as from 1 November if the Government does not increase their salaries. This will not affect essential cargoes such as medicines, hospital products, live animals, food etc. Only shipments which are subject to "yellow / red lights" (approx 10%) will be affected by these strikes.
AIRFREIGHT NEWS
THAI AIRWAYS WILL LAUNCH DIRECT FLIGHTS BETWEEN BANGKOK AND VIENNA on 16 November. There will be four B777-200ER flights per week.
SINGAPORE AIRLINES WILL REDIRECT FOUR WEEKLY FREIGHTER SERVICES FROM AMSTERDAM to Brussels because Amsterdam has reached its maximum air traffic movements.
JAPAN AIRLINES LAUNCHED DAILY NARITA – MELBOURNE B878-7 flights. Melbourne is JAL's second destination in Australia. The airline also operates daily flights to Sydney.
SINGAPORE AIRLINES HAS ADDED A SECOND SCANDINAVIAN CITY TO ITS NETWORK. The carrier now operates five A350-900 services per week to Stockholm.
QATAR AIRWAYS CONTINUED ITS EXPANSION IN THE USA and started operating full freighter services to Pittsburgh in October.
IATA'S CARGO STATISTICS REVEAL THAT INTERNATIONAL AIRFREIGHT continued to grow at double digit pace in August. Year to date for the first eight months of 2017 international airfreight increased by 11.6% and the Asia Pacific region achieved +11.3%.
SEAFREIGHT NEWS
CMA CGM HAS REACHED AN AGREEMENT TO ACQUIRE South Pacific container line SOFRANA UNILINES. CMA's Australasian subsidiary ANL will conclude the acquisition on behalf the French carrier. ANL and Sofrana will merge into "Sofrana ANL". The New Zealand based Sofrana has been active in the South Pacific for 50 years and operates 10 vessels on eight trade lanes, serving 21 ports in Australia, New Zealand, Papua New Guinea and the Pacific.
TWO MARKET LEADERS IN HEAVY LIFT AND PROJECT CARGO SHIPPING HAVE AGREED to an exclusive strategic cooperation; the "GLOBAL PROJECT ALLIANCE" effective immediately. Jumbo Shipping and BBC Chartering will join resources and services to provide customers the "biggest and the best" solutions for the shipping of heavy lifts and project cargo.
KING ISLAND CAN LOOK FORWARD TO A NEW SHIP to meet its shipping demands. The current "Investigator II" with only 870 dead weight tonnes will be replaced with a new 2,200dwt vessel. The new vessel will run on a triangular service between Grassy on King Island, Victoria and the North West of Tasmania. The service will be operated by Bass Island Lines, a subsidiary of the Government owned Tasports.
ONCE AGAIN MOST SHIPPING LINES HAVE ANNOUNCED "RATE RESTORATIONS" OF UP TO USD 300.00 PER TEU (twenty foot equivalent unit). As space is very tight in the lead up to Christmas they will be able to enforce some of these increases.
AUSTRALIAN PORTS
AS PRE-WARNED IN OUR LAST NEWSLETTER SEVERAL CONTAINER FREIGHT STATIONS have followed Qube's lead and started charging "International Terminal Fees" for LCL cargo. Others have also introduced "Infrastructure Levies" of up to AUD 9.50 per cubic metre for LCL-cargo.
SYDNEY'S PORT BOTANY CONTINUED ITS STRONG PERFORMANCE and achieved a 2% increase of throughput in July followed by +10% in August compared to 2016.
AUSTRALIAN CUSTOMS AND QUARANTINE
ALL WOODEN ITEMS THAT HAVE BEEN TREATED OVERSEAS WILL NOW REQUIRE AN ADDITIONAL STORAGE CERTIFICATION in the form of a Manufacturer Declaration or an Exporter Declaration:
A manufacturer's declaration will require the following statement:
"The <<insert product name/description>> have been stored in an appropriate way to minimise the risk of infestation or contamination by pests of biosecurity concern between the date that the goods *were treated/*entered the facility, and when the goods *were exported/*left the facility."
*use applicable phrase.
OR
An exporter's declaration will require the following statement:
"The <<insert product name>> were stored after treatment at the following locations in an appropriate way to minimise the risk of infestation or contamination by pests of biosecurity concern:
<<list the following information about each product line: country of origin, the storage locations (address) and the dates the items were at each specific location>>
The goods arrived in the country of export free of biosecurity concern and were stored at << insert last point of storage location>> in an appropriate way that prevented infestation or contamination."
THE DEPARTMENT OF AGRICULTURE AND WATER RESOURCES have recently completed their review of the largest importers of Timber products (including paper, paper products, sanitary products etc.) and found that 59% were non-compliant in regards to ILLEGAL LOGGING. If you are an importer of paper products your "Due Diligence Letters" must be up to date. For further information please refer to www.agriculture.gov.au/forestry/policies/illegal-logging/