Fracht Australia News - July 2022
28/6/2022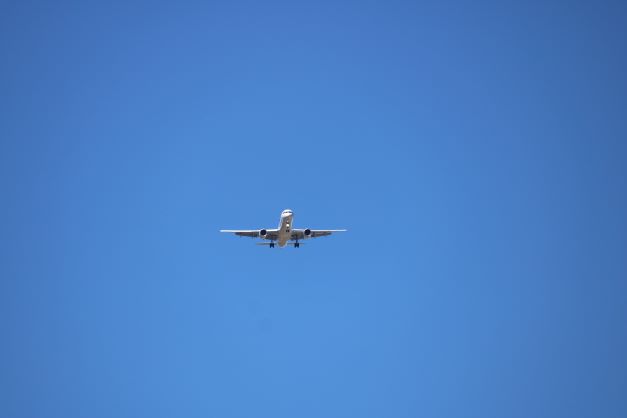 "Real difficulties can be overcome; it's only the imaginary ones that are unconquerable."
- Theodore N Vail
AROUND THE WORLD
CHINA - After two months of lockdown the Shanghai port congestion gradually eased in June and the port is nearly back to normal levels. Trucking capacity has also increased significantly.
GERMANY / EUROPE - With a wave of import containers expected after Shanghai's reopening and peak season imminent, North European ports remain severely congested. Adding to the problem is the fact that much of the ports' off-dock overflow capacity is used for the long-term storage of thousands of customs-blocked Russia destined containers. To make matters worse 12,000 members the German dockworkers trade union commenced warning strikes on 9 June affecting Hamburg, Bremerhaven, Wilhelmshaven and Emden. The Central Association of Germany Seaport Companies (ZDS) offered a wage increase of 7% over two years but the Union is demanding increases of between 12 and 14%. Following another round of unsuccessful negotiations, the dockworkers downed tools again on 23 June. It appears that the congestion in German terminals won't be cleared until 2023.
KOREA - An eight day trucker strike in South Korea ended on 14 June. The strike crippled industrial hubs and ports costing Asia's fourth largest economy almost USD 2 billion. Steel mills, microchip processors as well as the automotive and petrochemical industries were affected. The army was drafted to assist moving containers from Korea's ports.
USA - President Joe Biden recently rebuked ocean carriers who controlled the market and increased shipping prices by up to 1,000% and called on the Congress to crack down on the global liners. He asked the Congress to pass the Ocean Shipping Reform Act 2021 (OSRA) which will see the powers of the regulator, the Federal Maritime Commission (FMC) greatly boosted. The House of Representatives voted overwhelmingly in favour of OSRA. It's expected that the stakeholders won't see any real changes until next year. Shipping Lines and maritime consultants however point out the ocean carriers aren't the cause of the container logjam and associated problems in the USA. They point the finger at America's ailing infrastructure and limited working hours compared to peers in Asia which results in too many containers spending too long on US shores. Asian Industrial Production, Asian terminals and ports and shipping lines all operate 24/7 = 168 hours per week. US terminals operate only 112 hours per week. Similar restrictions apply to rail ramps, truckers, warehouses and distribution centres.

SEAFREIGHT NEWS
MAERSK ANNOUNCED THE TERMINATION OF TWO SERVICES IN OCEANIA - The Polaris and The Sirius Star. The Polaris connects Brisbane with Timaru and Lyttelton and The Sirius Star operates between several New Zealand and Fiji ports. The reasons for the termination were continued schedule disruptions and terminal congestion resulting in missed connections.
IN AN ATTEMPT TO IMPROVE SCHEDULE RELIABLITY shipping line Hapag Lloyd plans to intermittently omit ports on its India Ocean Service between July and September. The ports affected by this move will be Nhava Sheva, Mundra, Rotterdam, London and Antwerp. CMA CGM has also announced schedule recovery-related port call readjustments on its Columbus JAX Service blanking Colombo, Savannah and Norfolk in June and July.
THE PORT OF AUCKLAND HAS WELCOMED THE WORLD'S FIRST FULL-SIZE ELECTRIC TUGBOAT. The new e-tug, named "Sparky" is expected to save around 465 tonnes of carbon dioxide emissions per year.

AIRFREIGHT NEWS
AFTER A LONG BREAK THAI AIRWAYS RETURNS TO PERTH. Starting 5 July Thai will offer three B787 services per week between Perth and Bangkok. Great to have extra cargo capacity from and to Perth!
QANTAS ALSO PLANS TO OPERATE MORE INTERNATIONAL SERVICES FROM PERTH. From 1 November there will be three weekly A330 services to Johannesburg and on 30 November Qantas will resume flights to Jakarta with three B737 services per week.
QANTAS AND AIRBUS SIGNED AN AGREEMENT TO KICKSTART THE AUSTRALIAN BIOFUELS INDUSTRY. The deal involves an investment of up to USD 200 million to accelerate the establishment of a sustainable aviation fuel (SAF) industry in Australia. SAF reduces greenhouse gas emissions by approx. 80% compared to traditional kerosene.
CHINA'S AIRFREIGHT CAPACITY HAS RISEN above pre-Shanghai lockdown levels. Up to 80% less capacity in Shanghai was available during the lockdown which translated into a 20% China-wide decline.
ACCORDING TO THE LATEST IATA AIR CARGO MARKET ANALYSIS, industry wide volumes in April declined by 11.2% compared to 2021. The reasons behind the downturn are the Omicron lockdowns in China and the ongoing Ukraine-Russia war. Year to date for the first four months in 2022, volumes are still a bit higher than pre-Covid 2019. International airfreight increased by 3.4% and the Asia Pacific region achieved 0.8% growth. In other news IATA reports that the worldwide airline industry's 2022 losses will be reduced to USD 9.7 billion. The October 2021 forecast predicted a loss of USD 11.6 billion. This is a huge improvement from the 2020 losses of USD 137.7 and USD 42.1 billion in 2021. In 2022 total passenger revenues are expected to reach USD 498 billion and cargo revenues will be around USD 191 billion. By 2023 the industry should produce black figures again.
AUSTRALIAN PORTS
Australian ports improved marginally in the second edition of the Global Container Port Performance Index (CPPI) compared to last year's edition. The index was developed by The World Bank and S&P Global Market Intelligence. The ranking of 370 ports is based on time vessels needed to spend in port to complete workloads over the course of 2021. The port of Melbourne's ranking improved from 313 to 308, Sydney improved from 327 to 324 while Brisbane fell from 234 to 281 and Fremantle dropped from 319 to 335. Overall a rather depressing result. The Saudi Arabian King Abdullah Port topped the ranking with its regional competitors Port Salalah in Oman, Hama in Qatar, Khalifa Port in Abu Dhabi and Saudi Arabia's Jeddah all ranked in the top 10. Three large Chinese ports – Shanghai, Ningbo and Guangzhou also made it into the top 10 while Yokohama's ranking dropped from last year's number 1 spot to 10.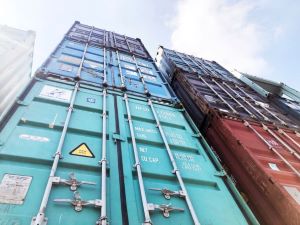 AQIS – AUSTRALIAN QUARANTINE
Freight forwarders and customs brokers are currently experiencing significant Biosecurity delays. Receiving confirmations can take up to four or five days and bookings if required can take another two weeks. The Industry is working with the Department of Agriculture, Water and the Environment to improve the situation and reduce the frustration of stake holders.
CUSTOMER SERVICE
If you would like further information about any of the above items, please contact one of our friendly Fracht Team members at fracht@frachtsyd.com.au