Newsflash - BMSB Season 2021/2022
17/8/2021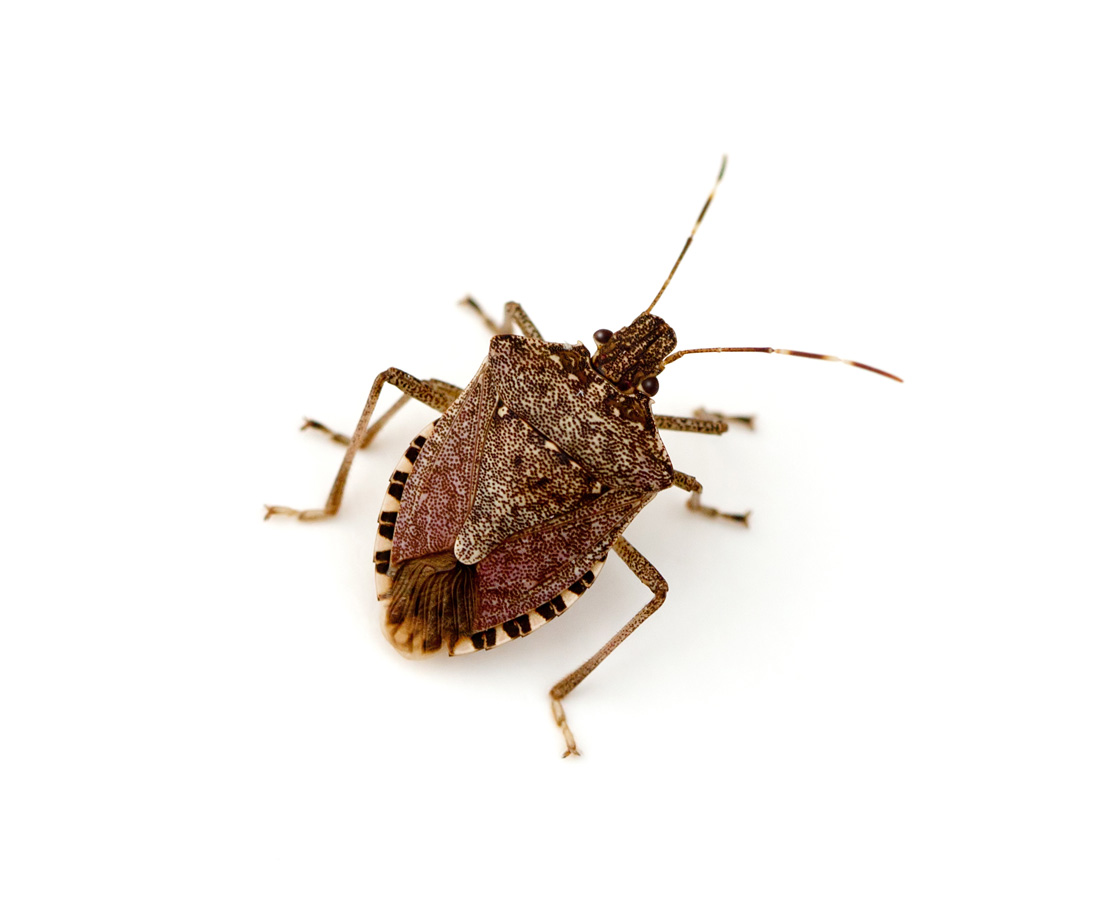 Brown Marmorated Stink Bug (BMSB) - Update for the 2021 / 2022 season
The 2021/2022 BMSB season is just around the corner.
Based on this, we would like to give everyone a bit of an overview of BMSB in general, and recap why the Australian Government Department of Agriculture and Water Resources puts strict seasonal restriction in place to prevent this pest from entering Australia.
At the same time, we would like to give you an idea of the latest changes and restrictions which will be implemented for the 2021 / 2022 BMSB season.
The 'Brown Marmorated Stink Bug' (Halyomorpha halys) is an exotic pest that is native to East Asia. These bugs are highly mobile, and often hide on cargo as it travels internationally, threatening severe damage to local flora.
The BMSB needs to be kept out of Australia's ecosystem as it could cause significant damage to vegetable crops, fruits, and ornamental trees, resulting in a devastating impact on our agricultural industries and ecosystem.
Each year the Australian Government Department of Agriculture and Water Resources reviews the important conditions prior to; and in preparation for the brown marmorated stink bug season. The Department imposes strict regulations, especially for goods arriving from at-risk countries of origin to prevent the BMSB's presence in Australia. To manage this risk, all goods shipped via sea cargo from any of the at-risk countries identified by the Department will be required to undergo the treatment and certification process.
Below you can find more details about Brown Marmorated Stink Bugs and what you can expect for the 2021-2022 Stink Bug Season ahead.
What is the Brown Marmorated Stink Bug?
The Brown Marmorated Stink Bug (Halyomorpha halys) is a brown insect with a shield-like appearance, it is not native to Australia. These pests are well known to hitchhike in sea cargo and could pose a high and serious biosecurity risk to agricultural crops.
The BMSB feeds on and can severely damage a wide range over 300 plant species including, but not limited to: sweet corn, tree nuts and fruits such as apples, peaches, figs, mulberries, citrus, and persimmons; reducing both yield and marketability.
Adult BMSB can also be a nuisance to people, entering vehicles, homes, and factories for shelter over winter. BMSM do not present a health risk to humans, however, they have been known to hide in people's homes and they can cause an unpleasant smell.
Further detailed information about BMSB and other similar bugs can be found on Department website, Guide to the identification of Brown marmorated stink bug, Halyomorpha halys, and other similar bugs
Proposed 2021/2022 Seasonal Measures
The 2021-2022 BMSB Season will take place from 1 September 2021 to 30 April 2022 (inclusive). Certain goods manufactured in or shipped from target risk countries, arriving as sea cargo during this period will be subject to BMSB requirements on arrival. Strict measures will apply to cargo arriving in the country during this period.
"The shipped-on board date, as specified on the Ocean Bill of lading, is the date used to determine when goods have been shipped. "Gate in" dates and times will not be accepted to determine when goods are shipped."
IMPORTANT: GOODS THAT REQUIRE MANDATORY OFFSHORE TREATMENT ARRIVING UNTREATED MAY BE REQUIRED TO BE RE-EXPORTED OR DESTROYED! ANY COSTS ASSOCIATED WITH THESE QUARANTINE MEASURES WILL POSE A SIGNIFICANT FIANCIAL RISK TO THE IMPORTER OF THE CARGO.
It is very important to ensure your cargo meets the requirements set out by the Australian government. Any non-compliance of the BMSB measures can result in delays and extra costs which may impact your business. All non-compliant cargo will be at risk of being destroyed and/or re-exported depending on the conditions.
Who is affected?
Targeted goods manufactured and shipped from target risk countries
Any vessels that berth, load, or tranship from target risk countries within the same period.
Target Risk Countries - NEW ADDITION FOR THIS SEASON
Season 2021-2022 will see these measurements applied certain goods manufactured in or shipped from 37 countries. Poland has been added to the list this year.
| | |
| --- | --- |
| Albania | Kosovo |
| Andorra | Liechtenstein |
| Armenia | Luxembourg |
| Austria | Montenegro |
| Azerbaijan | Moldova |
| Belgium | Netherlands |
| Bosnia and Herzegovina | Poland (new addition for 2021/2022 season) |
| Bulgaria | Portugal |
| Canada | Republic of North Macedonia |
| Croatia | Romania |
| Czechia | Russia |
| France | Serbia |
| Japan (heightened vessel surveillance only) | Slovakia |
| Georgia | Slovenia |
| Germany | Spain |
| Greece | Switzerland |
| Hungary | Turkey |
| Italy | Ukraine |
| Kazakhstan | United States of America |

Emerging risk countries for the 2021-22 BMSB risk season include Belarus, Malta, Sweden, United Kingdom, and Chile. In addition, the department continues to review the changing risk status of BMSB and will also be undertaking random onshore inspections on goods from other emerging risk countries to verify pest absence in goods.
What Goods are subject to BMSB Measures? - NO CHANGE FROM LAST SEASON!
There are two categories of risk goods which are:
Target High Risk Goods: Goods that fall within this category require mandatory BMSB treatment.
Target Risk Goods: Goods that fall within this category will not require mandatory treatment. However, will be subject to increased onshore intervention through random inspection.
For a complete list of goods included in both categories, please visit:
https://www.agriculture.gov.au/import/before/brown-marmorated-stink-bugs#what-goods-are-subject-to-the-measures
Exempted goods - NO CHANGE FROM LAST SEASON!
BMSB seasonal measures do not apply to goods not identified as 'target high risk' and 'target risk'. However, these goods may be subject to the measures if they are part of the container that contains any high-risk goods.
Treatment Options - NO CHANGE FROM LAST SEASON!
Heat Treatment
Methyl Bromide Fumigation
Sulfuryl Fluoride Fumigation
Treatment location, treatment method and rates as detailed on the Department's website.
Please ensure your suppliers are aware of the requirements and all cargo is sufficiently treated (either at origin for cargo attracting mandatory offshore treatment, or upon arrival for cargo that can be treated onshore) to avoid lengthy delays and extra costs.
Air Cargo - NEW!
Due to detections of live BMSB in previous season, air cargo arriving between 1 September and 30 November 2021 (inclusive) from USA and Italy, containing target high risk chapters 84, 85, 86 and 87 will be subject to random verification inspections.
Further detailed information about BMSB Seasonal Measures can be found on the Department of Agriculture and Water Resources official website: https://www.agriculture.gov.au/import/before/brown-marmorated-stink-bugs
We encourage everyone to contact the Fracht team if you have any further questions or require further information.