Fracht Australia News - January / February 2021
19/1/2021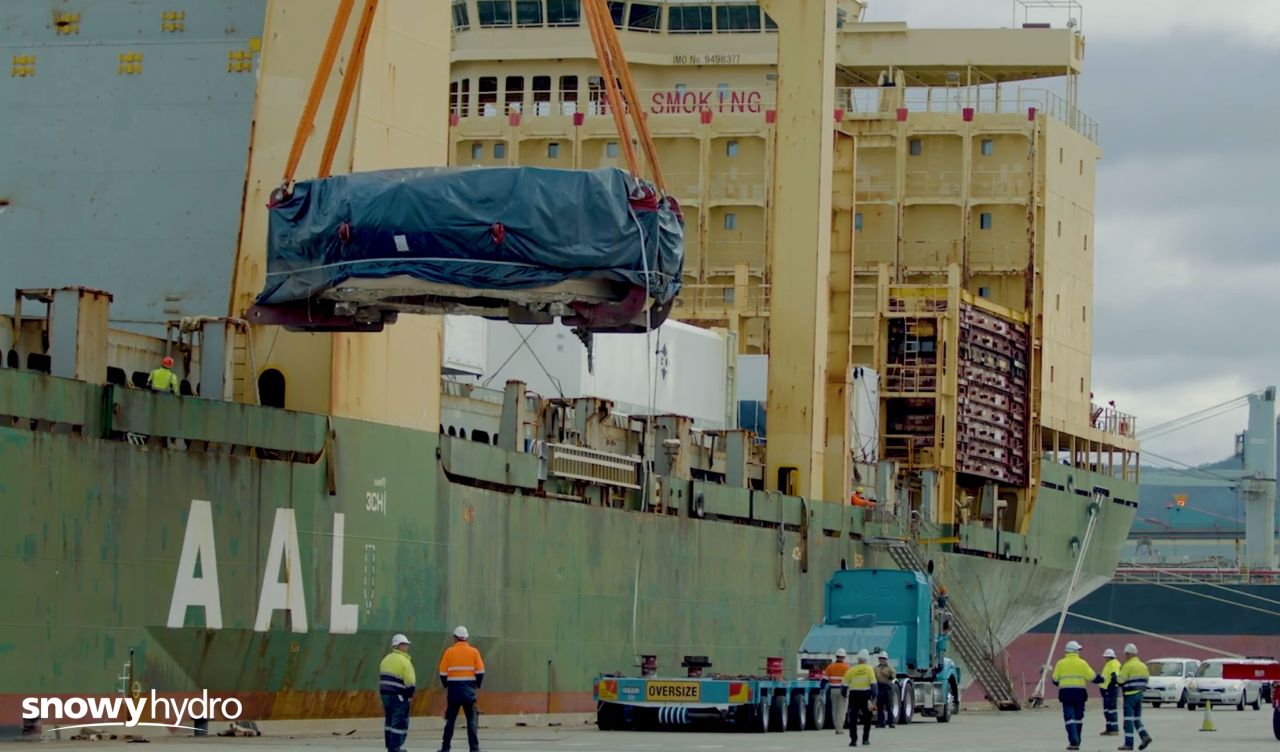 "Real difficulties can be overcome; it is only the imaginary ones that are unconquerable."
Theodore N Vail
Welcome to our first newsletter in 2021. After a very challenging 2020 we sincerely hope that Covid-19 will soon be under control around the world in the new year and we can all enjoy a return to normal business and improved lives. Fracht around the world is in excellent shape and committed to continue to provide all our clients with outstanding customer care.
AROUND THE WORLD
SWITZERLAND: Congratulations to the Fracht world head office in Basel for achieving official certification for GOOD DISTRIBUTION PRACTICES (GDP) PHARMA / International transport logistics and services including temperature-controlled transports.
CHINA: Chinese Lunar Year public holidays will be celebrated from 11 to 17 February. This usually leads to shortage of local trucking capacity and empty equipment (on top of the ongoing problems). Furthermore, due to Covid issues feeder services between South China and Hong Kong have been suspended from mid-January to the end of February 2021 resulting in the temporary cancellation of bookings by some shipping lines to several ports.
QATAR: The recent decision by Saudi Arabia to end the three year blockade with Qatar is expected to significantly reduce costs for sea, air and land transport companies in Qatar which were forced to find alternative routes. Qatar Airways will now be able to fly over the Middle East again saving fuel costs as well as USD 100 million a year paid to Iran for using its airspace.
USA: In our last newsletter we reported about the severe problems in US ports and airports as well as the trucking industry. The explosive increase of Covid-19 within the USA compounded the situation especially on the West Coast resulting in further delays and service failures.
AIRFREIGHT NEWS
EMIRATES SUSPENDED IT FLIGHTS TO / FROM SYDNEY, MELBOURNE AND BRISBANE "until further notice". The twice weekly services to Perth remain in operation. The airlines cites "operational reasons" for the suspension but some experts believe it's linked to the recently announced reduced cap on international travelers entering Australia.
THE PAIN OF VACCINES DISTRIBUTION HAS STARTED and many forwarders in several countries are reporting that their freight is getting bumped from booked flights and airlines keep increasing rates depending on space availability. According to the World Health Organisation, carriers are charging "outrageous" prices to fly dry ice and other medical equipment.
IATA HAS RELEASED ITS LATEST AIR CARGO STATISTICS for the 11 months up to November 2020 which indicate that current monthly gains point to cargo volumes returning to 2019 levels around March 2021. The lack of capacity suggests there is demand that cannot be met. With this lack of capacity, cargo load factors were at all-time high levels for the month of November resulting in exceptionally elevated cargo revenues for airlines. Compared to 2019, international airfreight volumes declined by -12.9% year to date and the Asia Pacific region dropped -14.1%.
SEAFREIGHT NEWS
NEPTUNE PACIFIC LINE AND PACIFIC DIRECT LINE HAVE MERGED to become Neptune Pacific Direct Line (NPDL). The new brand is expected to provide a one-stop-shop for customers to ship cargo between eighteen South Pacific markets by integrating Neptune's Melanesian and Polynesian network with PDL's services to Micronesia and the French Territories. NPDL operates a fleet of nine vessels and oversees more than 700 employees.
OUTSTANDINGLY HIGH LEVELS OF DEMAND FOR TRANSPORT BETWEEN ASIA AND EUROPE due to the Global Pandemic are pressuring overall logistics chains and have severe flow on effects for Australian importers and exporters. To make matters worse the shortage of equipment in Asia adds to the problem resulting in unprecedented high levels of freight rates in most trades as well as recent "booking freezes" by some shipping lines. Major shipping lines are increasing capacity and are reshuffling their services to optimise up liftings.
HAPAG LLOYD HAS FINALISED AN ORDER FOR SIX 23,500+ TEU (twenty foot equivalent unit) dual-fuel LNG powered vessels, to be delivered between April and December 2023. These ULCVs (ultra large container vessels) cost some USD 1 billion and can also run on conventional bunkers. Opting for gas-powered newbuilds in the decarbonisation era puts Hapag Lloyd in the same camp as CMA CGM which received the first of nine 23,000 TEU LNG-vessels in September 2020. Market leader Maersk as well as MSC are not investing in LNG saying that "LNG is not the long-term answer for cutting emissions" and it was "not a viable option".
HAPAG LLOYD HAS INTRODUCED A USD 200.00 PER 40 FT CONTAINER EQUIPMENT IMBALANCE SURCHARGE between UK / Europe and Australia.
DUE TO ONGOING CONGESTION MSC WILL CHARGE A CONGESTION SURCHARGE OF USD 1,500.00 per container for shipments from Australia / New Zealand to Dalian, China and USD 200.00 per TEU to Kolkata, India.
AUSTRALIAN PORTS
AUSTRALIAN PORTS CONTINUE TO STRUGGLE ATTEMPTING TO INCREASE EFFICIENCY TO PREVIOUS LEVELS, especially Sydney. As of 12 January shipping lines reported vessel waiting times at the DPW Terminal in Botany of 6 days and 7-8 days at Patrick Terminal while Hutchinson was closed earlier in January following flash storms that hit Sydney on 4 January. Truckers attempting to de-hire empty containers in Sydney and Melbourne are still frustrated with excessive waiting times because empty container parks are at, or close to, capacity resulting in huge queuing and sometimes even fines for drivers or operators. While the management of truck queues is the responsibility of the park operator, NSW Ports has now introduced additional temporary dedicated truck queuing areas where it's safe to do so.
INDUSTRIAL ACTION IN OUR PORTS OF COURSE WON'T HELP CLEARING THE BACKLOG. DP World Fremantle was subject to Protected Industrial Action by the Maritime Union of Australia from 25 December to 2 January encompassing work restrictions and additional bans. The pilot operator Svitzer received strike notices from the MUA for the ports of Adelaide, Brisbane, Fremantle, Melbourne and Sydney between 12 and 29 January.
STEVEDORES IN AUSTRALIAN PORTS CONTINUE TO INCREASE THEIR CHARGES, sometimes very significantly, eg Flinder Adelaide Terminals' staggering increase of its Infrastructure Surcharge from AUD 29.60 to AUD 75.00 (!!) per container effective 1 July 2021. DP World increased some of its fees on 1 January 2021.
AUSTRALIAN CUSTOMS
IMPORTERS OF COVID-19 VACCINES must have a valid import permit before goods arrive in Australia. Without a permit the shipment will likely be directed for re-export or destruction. Covid-19 vaccines also require Australian Register of Therapeutic Goods (ARGT) Registration with the Therapeutic Goods Administration (TGA) before they can be imported.
The Government has repealed the export control on goods essential to controlling and preventing the spread of COVID-19 on 19 December 2020.
The Government has extended the duty concession for imports of medical and hygiene products used in combatting Covid-19 until 30 June 2021.
PACER PLUS, THE AUSTRALIA / NEW ZELAND / PACIFIC ISLANDS FREE TRADE AGREEMENT has entered into force. Australia and New Zealand have agreed to set all tariffs on Pacific Island goods imports at zero, while Pacific Islands have committed to liberalise tariffs. Australia, Cook Islands, Kiribati, Niue, Samoa, Solomon Islands, Tonga and New Zealand are parties to the Agreement. The remaining signatories that are yet to ratify are Nauru, Tuvalu and Vanuatu.
CUSTOMER SERVICE
If you would like further information about any of the above items, please contact one of our friendly Fracht Team members at fracht@frachtsyd.com.au