Fracht Australia News - August 2018
1/8/2018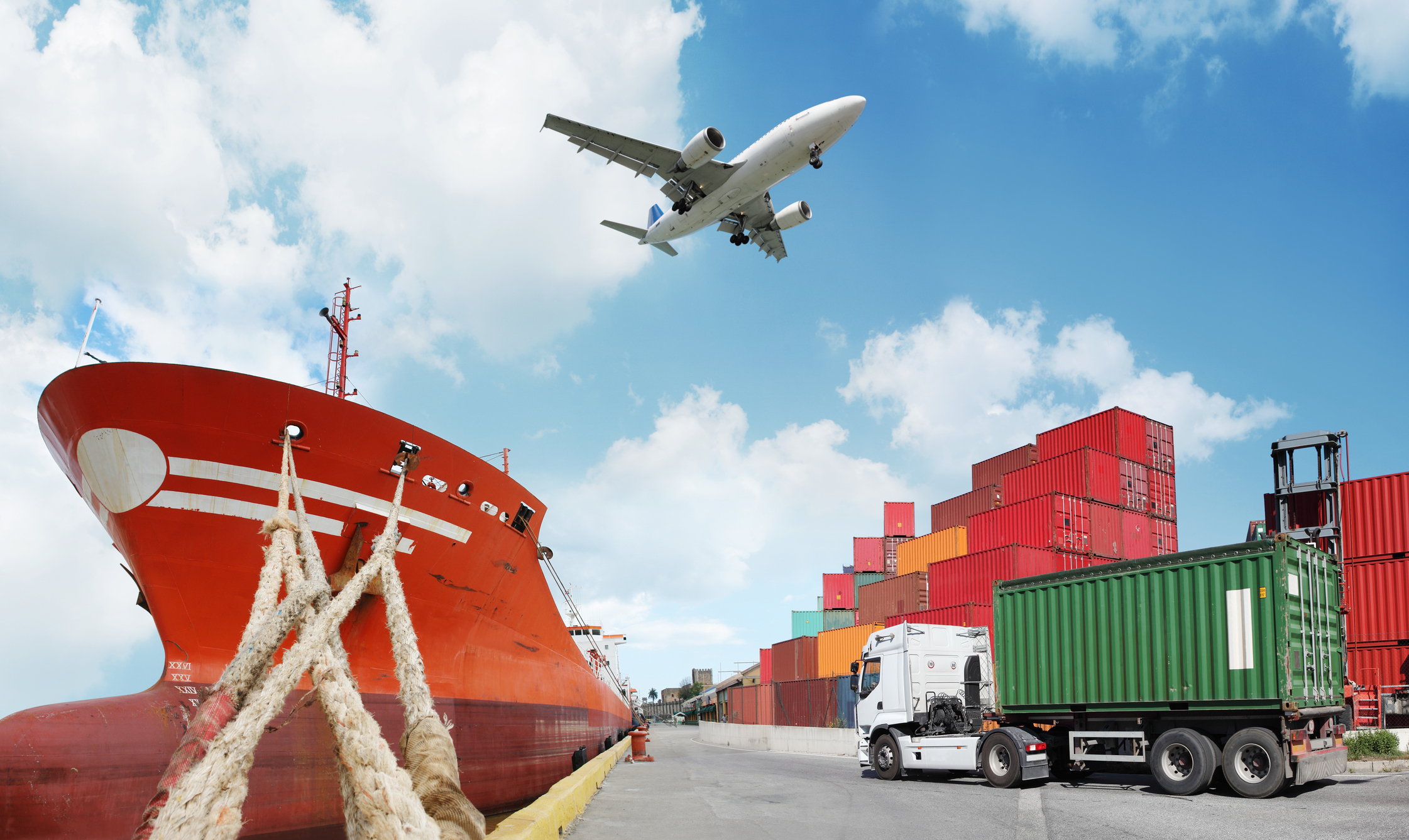 "If you are not a part of the solution, then obviously you are a part of the problem."
Anonymous
AROUND THE WORLD
AFRICA / BELGIUM: Polytra NV is the latest new member of the Fracht family. The Polytra group's head office is in Antwerp and it has a strong network of offices in Africa including the Democratic Republic of Kongo, Tanzania, Zambia and South Africa. Fracht AG Basel acquired the privately owned Polytra from its previous owner Baron Maurice Velge who has a similar philosophy as Fracht's owner Mr Rudolf Reisdorf. Polytra's successful operations fit perfectly into the Fracht's strategy and network.
BRAZIL: In June we reported about the problems caused by the ongoing customs strike action combined with trucker' strike. The situation is still very messy and due the devaluation of the Brazilian Real, export volumes increased considerably which creates a new set of problems in July. Due to capacity shortages, FCL containers need to be booked at least two weeks prior to departure and airfreight export bookings require two to three weeks' notice. Warehouses in the main airports are overflowing. In GRU / Guarulhos export deliveries need to be pre-booked 10-15 days and in VCP / Viracopos only cargo with confirmed bookings will be accepted maximum two days prior to flight departure.
The Fracht owned CTI Cargo Group moved one of its six offices in Brazil. The Blumenau office (in the south of Brazil) was transferred to Navegantes-SC. Please note the new details: Av. Joao Sacavem 571, Edificio Atlantis SI 906, Centro, Cidade, Navegantes SC CEP 88370-438, Tel. +55 47 3011 7242 / 47 3011 7374.
SWEDEN; Fracht Sweden AB moved into new premises: Stibergsliden 5, fl5, 41463 Goeteborg.
UK: Felixstowe, the UK's biggest container port suffers ongoing disruption and turmoil caused by the installation of new IT systems. This resulted in serious delays for shipping lines as well as frustration and futile trips for truckers. Some shipping lines are diverting ships to alternative ports such as Southampton, London Gateway or Liverpool. Other North European, Scandinavian and Baltic ports which use feeder services to / from Felixstowe experience knock-on delays of up to 10 days.
VIETNAM: The first deep sea box terminal in Northern Vietnam is now open for business. Haiphong International Container Terminal (HICT) is able to accommodate today's large container ships. Draught restrictions on the River Cam previously limited port calls at Haiphong to 2,000 TEU (twenty foot equivalent) feeder ships.
AIRFREIGHT NEWS
VIRGIN ATLANTIC RE-LAUNCHES SYDNEY – HONG KONG SERVICES after almost four years. The daily A330 flight will provide between 15 and 20 tonnes of additional capacity each day to / from Hong Kong.
EMIRATES ADDS CHILE TO ITS LATIN AMERICAN NETWORK. Santiago is the sixth South American destination following Rio de Janeiro, Sao Paulo, Viracopos, Buenos Aires and Ciudad del Este. The B777-200LHR's cargo capacity is approx. 15 tonnes.
CEBU PACIFIC AIR NOW OFFERS MELBOURNE AS A NEW DESTINATION. The A330 service to / from Manila operates three times per week.
SINGAPORE AIRLINES BOOSTS SERVICES TO JAPAN by adding a fourth daily service to Tokyo Haneda in December. The carrier also plans to introduce non-stop flights from Singapore to Los Angeles in November using A350-900LHR aircraft. By the end of 2018 Singapore Airlines will operate 27 non-stop services per week to New York, San Francisco and Los Angeles.
ACUTE PILOT SHORTAGE AND FEWER AVAILABLE FULL FREIGHTERS is likely to speed up the development of drones for the transport of air cargo. Industry experts expect drones to be hauling air cargo much sooner than widely expected. A recent study by Boeing found that more than 637,000 pilots would be needed between 2017 and 2037.
THE LATEST IATA FIGURES REVEAL THAT INTERNATIONAL AIRFREIGHT increased by 5.7% year to date in the first five months of 2018. The Asia Pacific region grew by 7.8%. IATA also reports that Air Traffic Control Delays in Europe more than doubled this year than in 2017. In the first six months of 2018 delays reached 470,000 minutes per day, 133% more than the same period in the previous year. Most of the delays are caused by staffing and capacity shortages as well as weather delays, strikes etc.
SEAFREIGHT NEWS
MSC ANNOUNCED A NEW YEAR-ROUND PERMANENT CALL TO NEW ZEALAND'S NORTHPORT as part of their Kiwi Express schedule.
SWIRE SHIPPING IS SLOWING DOWN THEIR SHIPS IN ORDER TO OVERCOME HIGH FUEL COSTS. Most shipping lines used "slow steaming" to conserve fuel five or more years ago when prices exceeded USD 600.00 per tonne. Fuel prices dropped to around USD 300.00 per tonne but in the last 12 months increased again to USD 400 – 450.00 per tonne.
SOFRANA ANL ANNOUNCED ADDITIONAL TONNAGE ON ITS SOUTH PACIFIC SERVICE from New Zealand to the Samoas and Tonga during the upcoming peak season.
SHIPPING LINES THAT MOVE CONTAINERS ON COASTAL SERVICES AROUND AUSTRALIA have now introduced and emergency bunker surcharge between AUD 55.00 and AUD 80.00 per TEU (twenty foot equivalent unit).
ONCE AGAIN CARRIERS FROM ASIA TO AUSTRALIA HAVE ANNOUNCED RATE INCREASES OF USD 100.00 TO 300.00 PER TEU from August. As space is getting quite tight in some areas some of these increases can probably be – at least partially – enforced.
FRACHT NOW OFFERS ELECTRONIC BLOCKCHAIN BASED SMART BILLS OF LADING
Fracht has signed a partnership agreement with CargoX and is now one of the first international logistics providers to be able to offer Blockchain Bills of Lading with a multitude of benefits, from speedier and safer document ownership transfer to optimised financial flow. The CargoX Smart Bill of Lading is the first fully digital, paperless and more secure original Bill of Lading solution on earth.
EMPTY CONTAINER DE-HIRE - ADDITIONAL COSTS IN SYDNEY
Transport operators are incurring significant additional costs because of commercial practices from shipping lines and the performance of empty container parks (ECPs). More and more empty containers need to be staged via the operators yard prior to being able to gain suitable slots for de-hire. The added truck travel to / from yards leads to later separate trips to / from the ECP, container lift off / on costs in the yard, additional administration and finally decreased capacity to move full containers between the ports and clients.
IMPORTANT REMINDER: THE BROWN MAMORATED STINK BUG (BMSB) SEASON STARTS ON 1 SEPTEMBER 2018
As highlighted in our recent Newsflash the new BMSB season commences on 1 September (date of shipment) and ends on 30 April 2019. The Department of Agriculture and Water has expanded the list of affected countries from the USA and Italy and include the following NEW countries: Germany, France, Russia, Greece, Hungary Romania and Georgia. High risk goods MUST be treated overseas without fail. Untreated high risk shipments will be returned to their origin at the owner's cost or destroyed.