Fracht Australia News - August 2023
1/8/2023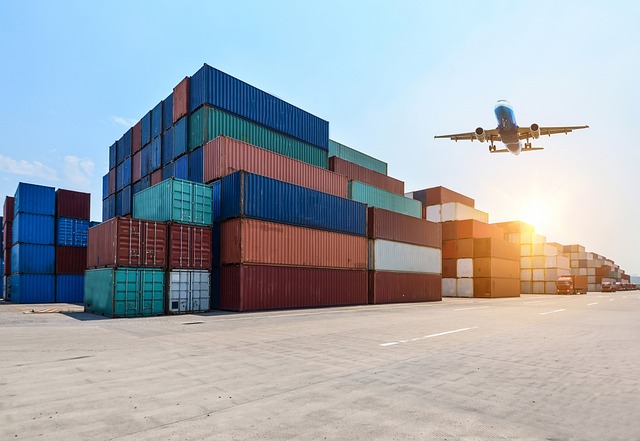 "You must expect great things of yourself before you can do them."
- Michael Jordan
AROUND THE WORLD
CANADIAN WEST COAST PORT WORKERS returned to the picket line after the ILWU (International Longshore and Warehouse Union) members rejected a deal, brokered by a federal mediator. Aiming for a return to the negotiating table, ILWU Canada is taking a vote on the proposed deal, which would see a compounded 19.2% wage increase over four years, taking the median salary to $162,000 – not including benefits or pensions. By some estimates, the strike has cost the Canadian economy C$500m (US$379m) as each strike action takes three to five days to recover from.
SHIFTING TRADE PATTERNS SEE MEXICO BECOME BIGGEST EXPORTER TO US. There was a marked shift in supply chains in Q2, as Mexico overtook China as the top exporter to the US. US imports from Asia slumped in the first quarter, with ocean freight down 27% year on year, and airfreight plummeting 50%. US freight exports to Europe and Asia also contracted, albeit at less steep rates.
THE FEDERAL GOVERNMENT IS DEVELOPING SECTORAL DECARBONISATION PLANS, with one sector being transport. In addition to transport, the government is to develop plans for electricity and energy, industry, the built environment, agriculture and land, and resources. Climate change and energy minister Chris Bowen said each industry plan would be a joint effort between him and the relevant minister – Catherine King for transport, with "heavy rounds of engagement" with community on each plan.
DROUGHT THREATENS RETURN OF SHIPPING DISRUPTION ON US WATERWAYS, with current spells of seriously hot weather threatening water levels on the Mississippi and Ohio rivers, which are falling at an alarming rate. In one section the level of the Ohio River dropped six feet in one week, and experts predict a further decline of four feet before the end of the month. Such declines would push both rivers to low stage classification, when barges may run aground, and shipping lanes have to be narrowed.
MUNDRA PORT IS STILL STRUGGLING TO CLEAR CYCLONE-INDUCED CONTAINER LOGJAM, with India's top container handling port continuing to grapple with cargo backlogs created last month. The delays inevitably put cargo owners at considerable risk of additional charges of port ground rent, as well as demurrage / detention charges on containers that overstay the free time window for storage or return of equipment.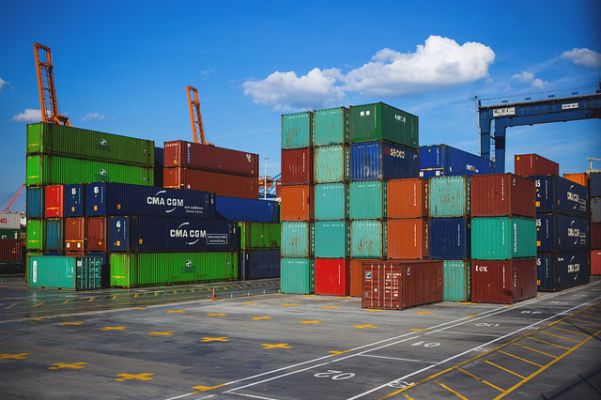 SEAFREIGHT NEWS
CARRIERS SAILING IN RED INK, WITH 'ANOTHER RATES BLOODBATH' HEATING UP. Ocean carriers are burning cash at an alarming rate, with the second quarter expected to have been loss-making for several. As container spot rates remain stubbornly below cost, and contract rates collapse, carriers are looking to remove capacity to improve the supply demand balance.
OOCL REVENUE PLUMMETS IN SECOND QUARTER. Orient Overseas International has reported a 62.6% decrease in total revenue for Orient Overseas International Line for the second quarter of 2023. The Hong-Kong headquartered company said its total revenues for the period had fallen to US$1.98 billion, down from US$ 5.28 billion in the second quarter of 2022.
MARITIME NZ HAS LIFTED A DETENTION ORDER imposed on the containership 'Shiling'. The vessel was due to sail for Singapore on Friday 7 July. 'Shiling's' departure follows a detention in Wellington after the ship lost power and steering almost two months ago.
THE AUSTRALIAN MARITIME SAFETY AUTHORITY (AMSA) HAS BANNED THE GENERAL CARGO SHIP BBC PEARL after inspectors found failures of the safety management system, as well as a defective emergency generator and defective fire dampers during a port state control inspection in Cairns. The vessel is the second Briese Heavylift GmbH & Co ship that AMSA has banned from Australian water in less than a month. BBC Weser was banned for 90 days on 12 June.
EVERGREEN MARINE CORP (EMC) IS POISED TO OVERTAKE HAPAG-LLOYD as the fifth largest liner operator, having finalised orders for two dozen methanol dual-fuelled 16,000 TEU newbuilds. Evergreen Marine (Asia) has ordered 16 of the ships from Samsung Heavy Industries in South Korea, while the other eight ships will be built by Japan's Nihon Shipyard with contract values ranging from $4.32bn to $5.04bn, working out to $180m to $210m per vessel.
CONTAINER LINER COMPANY ZIM HAS ADJUSTED ITS FULL-YEAR OUTLOOK FOR 2023, with the company expecting an EBIT loss of $500 million to $100 million, down from its previous guidance of a positive EBIT of between $100 million and $500 million, stating its updated guidance is driven primarily by continued low freight rates across all its trades.
THE WORLD CONTAINER INDEX INCREASED this past week by 3.3%. The index, which measures weekly ocean freight rate movements of 40-foot containers in seven significant lanes, has decreased by 77.5% when compared with the same week last year.
FULLY AUTONOMOUS SHIP PROJECT MEGURI 2040 MOVES TO STAGE TWO. Three NYK Group companies – NYK, Japan Marine Science and MTI – will participate in the joint Technological Development Program for the Demonstration of Fully Autonomous ships under the Nippon Foundation's MEGURI 2040 Fully Autonomous Ship Project. The demonstration is to use four different types for ships (a newly built full package container ship; with a fully autonomous navigation function, an existing container ship, a ro-ro cargo ship and a remote island route ship; with some autonomous navigation function) and two fleet operation centres.
NYK BULK CARRIER EQUIPPED WITH GROUP'S FIRST ECONOWIND SAIL. NYK Line's bulk shipping business NYK Bulkship (Atlantic) is to install a wind-assisted propulsion unit on a bulk carrier. The installation would be a first for the NYK group. NBAtlantic is to equip the vessel with a wind-assisted propulsion unit called VentoFoil, from Dutch wind-sail producer Econowind. "This unit is expected to help reduce greenhouse gas emissions during vessel navigation," NYK said.
AIRFREIGHT NEWS
THE E-COMMERCE MARKET OUT OF SOUTHERN CHINA REMAINS STRONG in air cargo – but that appears to be the only joy on the horizon for carriers. Indices show that global demand is still weak, and rates going nowhere. While passenger / belly capacity may be up, freighter capacity is expected to slide, with airlines using this dull period to conduct heavy maintenance checks on older freighters.
GLOBAL AIR CARGO DATA FOR MAY SHOWS WEAKENING MARKET CONDITIONS. According to the International Air Transport Association, global demand, measured in cargo tonne-kilometres, fell 5.2% compared with May 2022 (a decrease of 6% for international operations). Capacity, as measured by available cargo tonne-kilometres, increased 14.5% compared with May last year, primarily driven by belly capacity which increases as demand in the passenger business recovers.
CARGO AIRLINES HAVE INDIA'S BOOMING E-COMMERCE TRAFFIC ON THEIR RADAR, with airlines expanding their networks out of India in recent years. New data on Amazon's "Global Selling" platform that showcases made-in-India products reveals just how the market has grown by gaining more than 125,000 Indian exporters since its launch in 2015. The platform expects cumulative sales to hit some $8bn this year – and the online shopping giant estimates the Indian market will hit $20bn by 2025.
'THOUSANDS OF JOBS THREATENED' BY BID TO BAN NIGHT FLIGHTS AT BRUSSELS AIRPORT. Liege could be the big winner from a proposed night flight ban at Brussels Airport, outlined in a draft decree that has left the Belgian gateway fuming. The airport described the proposal, which was presented by Belgium's transport minister, Georges Gilkinet, which would include a ban on night flights between 11pm and 6am as "far-reaching", and one which would have "unprecedented negative consequences" across the entire economy.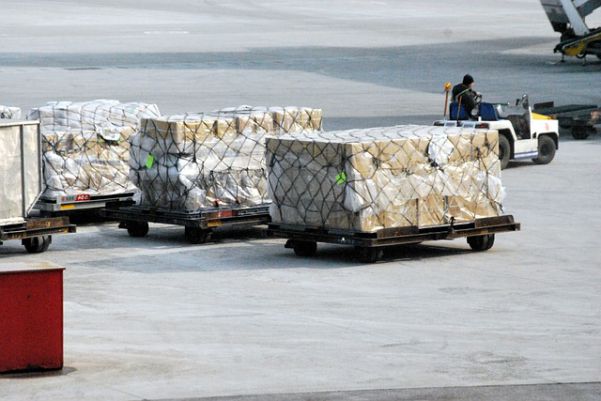 AUSTRALIAN PORTS
BRISBANE CONTAINER TRADE SEES MAY INCREASE. Port of Brisbane's container throughput in May totalled 126,918 TEU – a 2% increase on May 2022. Containerised imports increased in May, compared with the same month last year. The port handled 64,266 TEU that month – an increase of 8% on the same month in 2022.
PORT OF ESPERANCE SECURES NEW EXPORT CONTRACTS. Southern Ports has secured export deals for iron ore and spodumene out of the Port of Esperance. The port has entered a three-year iron-ore export contract with Western Australian mining services company Mineral Resources (MRL). It also secured a five-year contract with MRL subsidiary Process Minerals International to export spodumene from its hard rock lithium mines at Mount Marion.
ADELAIDE CONTAINER THROUGHPUT INCREASES IN MAY. Container cargo through Port Adelaide increased in May 2023, according to the latest statistics from Flinders Ports. Total full container throughput at Port Adelaide came to 24,090 TEU in May this year. This was an increase of2.7% on May 2022. This uptick was driven by an increase in exports. In May of this year, Flinders Ports handled 12,809 TEU of export boxes, compared with 11,756 TEU over the same month last year – an increase of 9%.
PORT OF NEWCASTLE UNVEILS 30 CLEAN ENERGY PARTNERSHIPS. Thirty organisations have agreed to support the Port of Newcastle's development of a clean energy precinct, the port has announced. The port has formalised MoU with coNEXA, EnergyCo, Energy Estate, Eurus Energy, Fortescue Future Industries, Hunter Hydrogen Network, KEPCO, Lake Macquarie City Council, Lumea, Mitsubishi Heavy Industries, MOL Group, Orica, Origin, Platform Zero and University of Newcastle.
WA GOVERNMENT AND LITHIUM PRODUCER investigate reopening freight line to Bunbury. The Western Australian government is looking at recommissioning a freight line that would connect a lithium mine with Bunbury Port.The government has allocated $3.3 million for a joint feasibility study focusing on the disused Greenbushes to Bunbury Railway Line. Talison Lithium, which operates the Greenbushes lithium mines, plans to match the funding with a further $3.3 million.
PILBARA PORTS REPORTS RECORD-HIGH YEARLY THROUGHPUT for the fourth consecutive year in 2022-23.The result represents a 3% increase when compared to the previous financial year, with 752.4 million tonnes of throughput recorded in 2022-23, worth an estimated $164 billion.
CUSTOMER SERVICE
If you would like further information about any of the above items, please contact one of our friendly Fracht Team members at fracht@frachtsyd.com.au