Fracht Australia News - March 2022
1/3/2022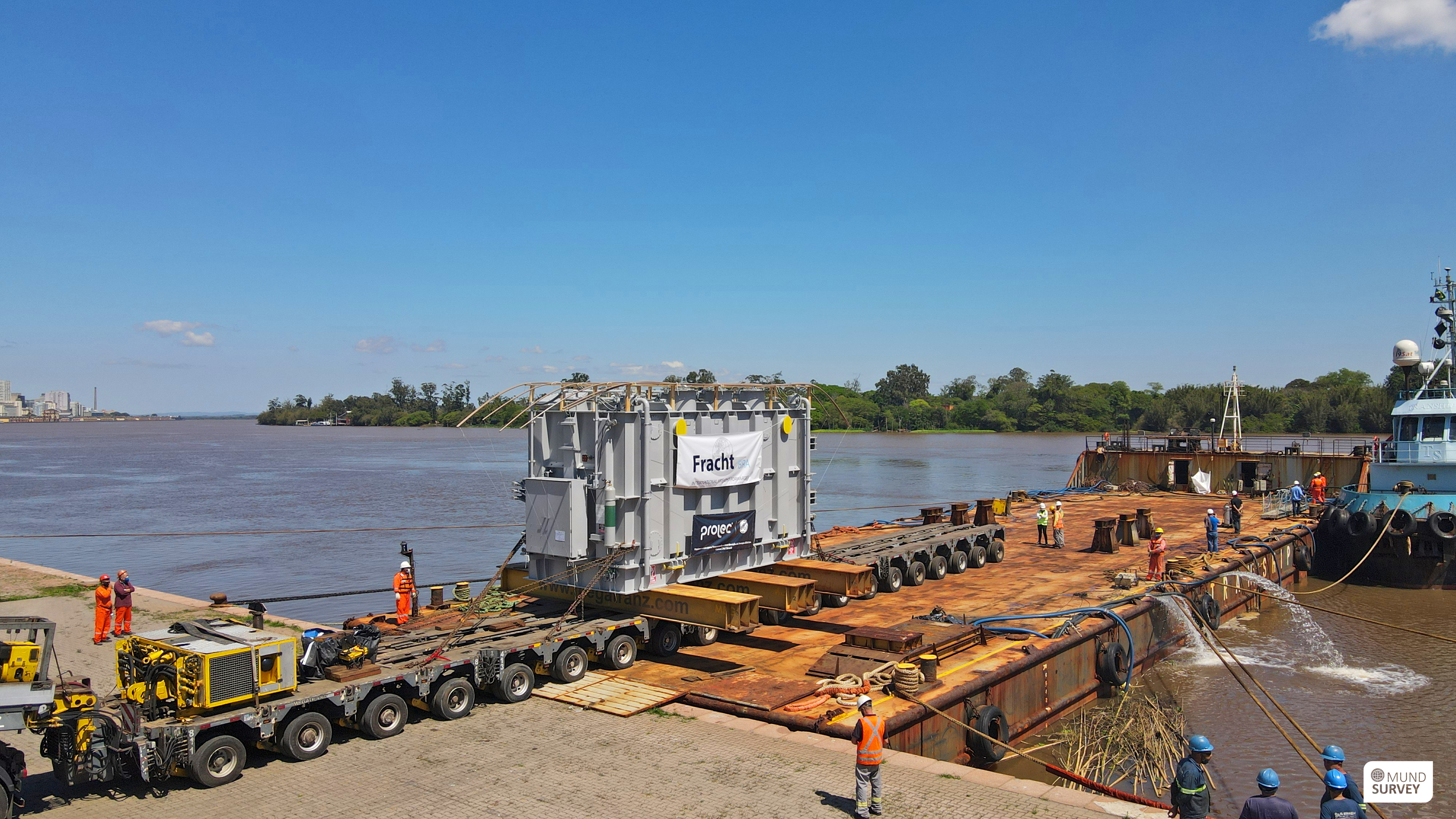 "Do the best you can until you know better. Then when you know better, do better."
- Maya Angelou
AROUND THE WORLD
RUSSIA / UKRAINE - The Ukraine invasion will have far reaching consequences for international logistics. Most flights between Asia and Europe need to be rerouted. Shipping lines have announced a Ukraine booking stop and a temporary Russia booking suspension. Cargo on vessels to Ukrainian ports will be discharged in alternative ports. The China – Europe rail freight will be affected and fuel prices for all types of transport will increase.
BRAZIL - Unions have scheduled strike action in the port of Santos commencing 28 February for an undetermined period of time. One of the reasons for the strike is "the disregard for the International Convention 137 of the ILO, the mass dismissal and extinction of the category of moorers, which they consider necessary and indispensable for port operations."
EUROPE - As pre-warned in our November 2021 newsletter the EU "Mobility Pack" has now been implemented and unsurprisingly the new rules and restrictions resulted in capacity shortages and higher trucking prices. A combination of surging fuel prices, driver shortages, increased demand and tight supply have further contributed to record levels of European road freight rates. According to the latest figures from the International Road Transport Union (IRU), driver shortages continue to be a widespread problem across Europe. The estimated shortage of drivers in the UK is 100,000, in Germany as well as Poland 60,000, in France 31,000 and Italy and Spain 20,000 each!
JAPAN - Japan's second autonomous container ship commenced trials as part of a pilot project sponsored by the Joint Technological Development Programme for Demonstration of Unmanned Ships under the Nippon Foundation. The 2019-built 204 TEU (twenty foot equivalent unit) feeder ship "Sukazu" was retrofitted for autonomous shipping as part of the Designing the Future of Full Autonomous Ships project.
PANAMA - Delays of around one week to cross the Panama Canal have contributed to the extremely low schedule reliability which has affected most shipping lines around the world. The problem was caused by a significant Covid outbreak within the Panama Canal Authority.
USA - Congestion in US ports continues to be a huge problem and waiting times for ships appear to be getting even worse. According to latest reports congestion in US East Coast ports ranges from 7 to 14 days, Pacific South West Ports 25 to 42 days and Pacific North West ports 7 to 28 days delays. Labour and driver shortage is still haunting the whole supply chain.

SEAFREIGHT NEWS
ZIM LINE COMMENCED A NEW SERVICE BETWEEN NORTH CHINA AND AUSTRALIA. Seven 1,350 TEU vessels are deployed on the C3A service with the following rotation: Xingang – Dalian - Qingdao – Pusan – Ningbo – Sydney – Melbourne – Brisbane – Xingang.
SEA-LEAD SHIPPING WILL JOIN YANG MING, PIL AND TS LINES' new CA2 services on 10 March deploying a fleet of six 3,500-3,900 TEU vessels calling Qingdao, Shanghai, Nansha, Shekou, Sydney, Melbourne, Brisbane and Qingdao.
LYTTLETON PORT OF CHRISTCHURCH RECENTLY WELCOMED ZIM'S FIRST CALL to the South Island of New Zealand on the new N3A 5 port route. The other four ports included in the loop are Auckland, Napier, Sydney and Melbourne.
BETWEEN 2013 AND 2019 GLOBAL SCHEDULE RELIABILITY OF CONTAINER SHIPPING LINES was around 80% according to information released by Sea-Intelligence. In 2020 the reliability dropped to 63.9% and last year plunged spectacularly to just 35.8%!!
CONTAINER SHIPPING LINES CONTINUE REPORTING SKYHIGH PROFITS. Hapag Lloyd's EBIT rose to roughly USD 11.1 billion in 2021, Maersk's revenue in 2021 increase by 55% to USD 62.8 billion and EBITDA tripled to USD 24 billion while the Japanese carrier ONE upgraded its full year earning forecast per 31 March 2022 to USD 11.8 billion based on revenue of 29 billion.
AIRFREIGHT NEWS
THE EMBARGO OF TRANSIT CARGO VIA LUFTHANSA'S FRANKFURT HUB which was implemented in late January was lifted on 11 February following an improvement of the Covid infection number in the terminals.
IATA'S AIR CARGO MARKET ANALYSIS FOR 2021 REVEALS that cargo volumes rose by 18.7% year-on-year which represents an increase of 3.5% above the pre-crisis peak in 2018. Overall capacity however fell by 10.9% compared to 2019. However, available capacity in the Asia Pacific region dropped by 17.1%. Total international airfreight volumes in 2021 increased by 7.4% while the Asia Pacific region was up by 3.6%. On the passenger front overall international demand was 75.5% lower than 2019 while traffic in the Asia Pacific region plunged 93.2% which was the deepest decline for any region.
AUSTRALIAN PORTS AND AIRPORTS
FLOODING IN SOUTH EAST QUEENSLAND HAS TEMPORARILY INTERRUPTED OPERATIONS in airfreight terminals and the Port of Brisbane. Singapore Airlines has implemented an embargo on cargo to / from Brisbane and Wellcamp Airport until 2 March.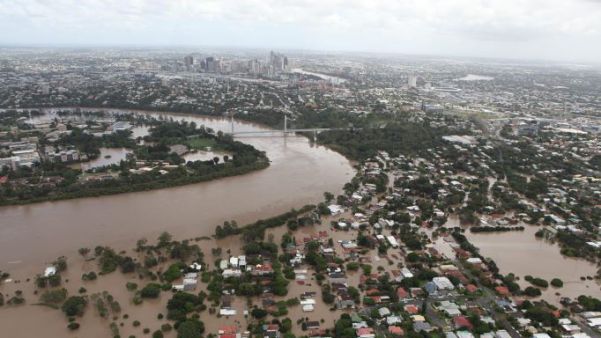 DNATA INCREASED THEIR TERMINAL FEES AT ALL AUSTRALIAN AIRPORTS FROM 1 MARCH. As usual we expect Qantas and Menzies to announce similar increases in the near future.
ALL AIRFREIGHT TERMINALS IN SYDNEY AND MELBOURNE WERE HEAVILY BACKLOGGED in February and cargo availability was frequently delayed up to four days after arrival of the aircraft.
THE PORT OF NEWCASTLE SET RECORD TRADE VOLUMES IN 2021. It handled 2,266 ship movements and 166.12 million tonnes of cargo including coal, dry bulk, bulk liquids, roll-on roll-off cargo as well as general project cargoes and containers. This represents an increase of 1.6 million tonnes and 3% more vessels visiting than 2021.
THE WORLD'S FIRST LIQUEFIED HYDROGEN VESSEL "SUISO FRONTIER" ARRIVED FROM KOBE IN VICTORIA'S PORT HASTINGS on 20 January. The Japan registered ship is 116 metres long and has a 1,250 cubic metre liquefied hydrogen storage tank. The Hydro Energy Supply Chain (HESC) pilot project is the first in the world to make, liquefy and transport liquid hydrogen by sea to an international market. On the return trip to Kobe the cargo will be transported at negative 253 degrees celsius and this will demonstrate that liquefied hydrogen can be maintained under extremely low atmospheric temperatures for the end-use. The $500 million HESC project is led by Kawasaki Heavy Industries and is backed by the Governments of Japan and Australia.
FINALLY, THE MUA AND PATRICK HAVE REACHED AN AGREEMENT FOR A NEW 4-YEAR ENTERPRISE AGREEMENT. Let's hope that this will be the end of industrial action in our ports!
THE FAIR WORK COMMISSION HAS SUSPENDED A SERIES OF STRIKES BY SVITZER TUGBOAT MASTERS. This will end a number of 48 or 24 hour stoppages at Brisbane, Fremantle, Kwinana and Sydney's Port Jackson and Port Botany.
CUSTOMER SERVICE
If you would like further information about any of the above items, please contact one of our friendly Fracht Team members at fracht@frachtsyd.com.au