Fracht Australia News - May 2023
1/5/2023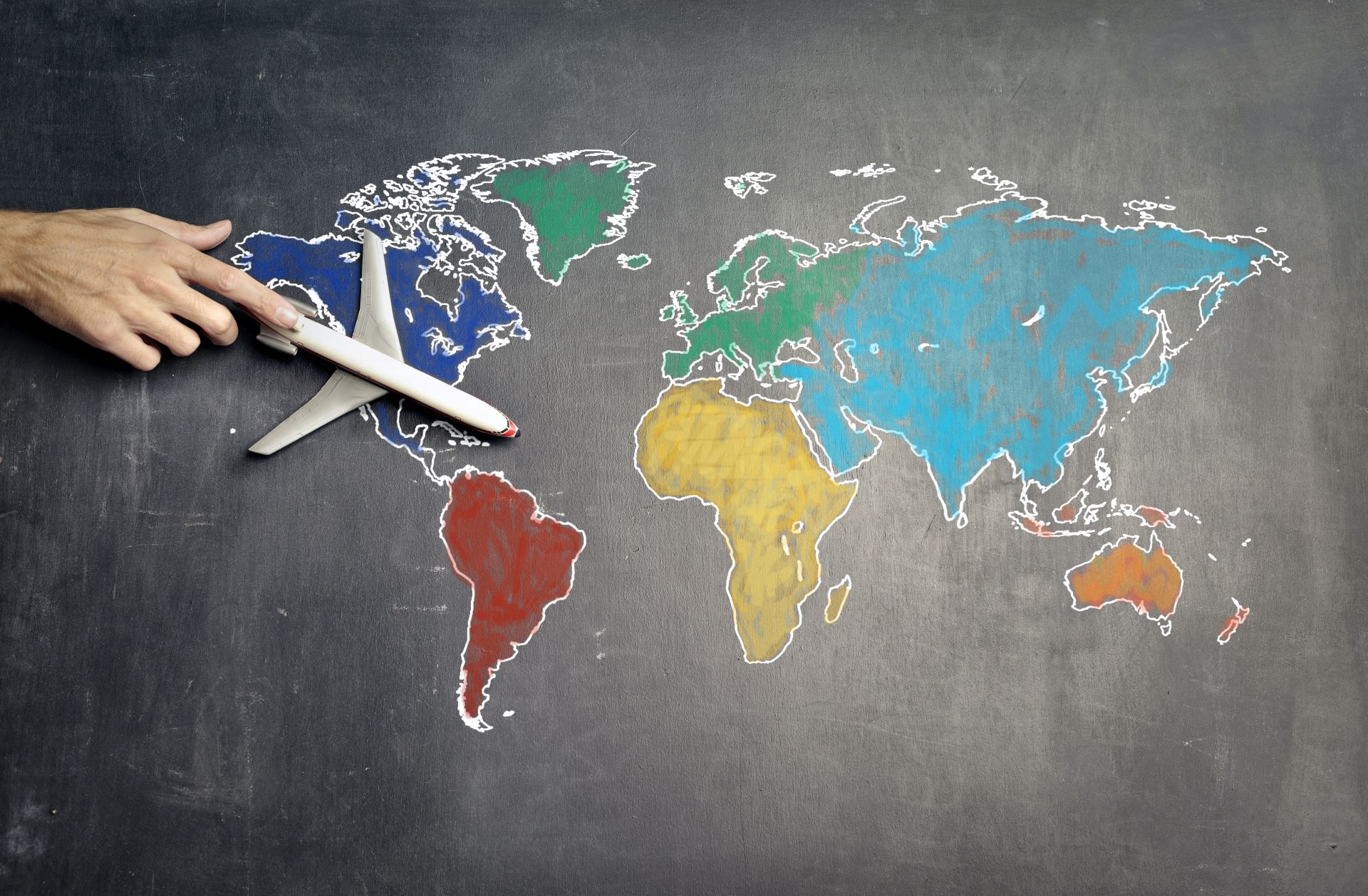 "A successful man is one who can lay a firm foundation with the bricks others have thrown at him."
- David Brinkley
AROUND THE WORLD
OPENING OF FRACHT OFFICE IN TOGO. The Fracht Group is very pleased to announce the opening of a new Fracht office in Togo. Togo, situated on the Gulf of Guinea (between Ghana, Burkina Faso, Benin, and the Atlantic Ocean) is a strategic crossroad for international trade and has undeniable assets to be considered as the gateway to the Sahel.
POLYTRA FRACHT IN ANTWERP IS MOVING from the Potvlietlaan in Berchem to the magnificent Verzicht Building in the Desguinlei 92, 2018 Antwerp, Belgium
HAMBURG LAYS THE GROUNDWORK FOR SWAP TO HYDROGEN TRUCKS. The regions of Hamburg and Lower Saxony have embarked on a EUR 32m project to replace diesel-fuelled cargo trucks with those powered by hydrogen. The aim is to decarbonise the 40% of port of Hamburg cargo which moves in the hinterland by road. Port of Hamburg spokesperson Mathias Schulz said. "The project fits seamlessly into the measures to achieve a climate-neutral port by 2040."
CARRIER ANGER AS NHAVA SHEVA TERMINAL OPERATORS HIKE TARIFFS. Ocean carriers operating out of India's Nhava Sheva port (JNPT) have voiced serious concerns over tariff hikes by the dominant private terminal operators. In addition to PSA Mumbai (BMCT) announcing a near 7.5% hike in its service rates from this month, APM Terminals Mumbai, also known as Gateway Terminals India (GTI), has won agreement for a rate increase from May. Together, these terminals command the bulk of containerised export / import volumes passing through JNPT. The Container Shipping Lines Association (CSLA), however, said the terminals had imposed unjustifiable rate increases, which would impact the carriers' ability to serve shippers or customers.
INDIAN IMPORTS SLOWED BY TECH GLITCH IN NEW CUSTOMS CLEARANCE PLATFORM. Indian Imports and supply chain players faced difficulties earlier in April securing customs clearance, due to major glitches on the national electronic data interchange platform, known as Icegate. As a result, import containers started piling up at port locations across the country, according to industry sources.
CHINA'S CONTAINER DEPOTS FILL UP AS EXPORTS FEEL THE PINCH. Container depots in China are full and having to turn away new customers, following a slowdown in exports. Container xChange CEO and co-founder Christian Roeloffs said: "We hear from many customers that the demand for containers is still there, just that the supply is overshooting the demand. Due to this, we see ripple effects, such as depots working at maximum capacity and not being able to accept new clients."

SEAFREIGHT NEWS
ONE BECOMES JOINT-OWNER OF SEASPAN CORP IN $11 BN TAKEOVER. Japanese carrier Ocean Network Express (ONE) has become joint-owner of the world's largest non-operating containership owner, Seaspan Corp, in a $10.9bn deal.
CHINA MERCHANTS JOINS CAR EXPORT BOOM WITH ORDER FOR NEW PCTC'S. The car-carrying market continues to expand, and China Merchants (CMES), the second-largest state-owned shipping group has ordered two 9,300-unit methanol-powered pure car and truck carriers (PCTCs) from its affiliate, China Merchants Heavy Industries, with options for another four of the ships.
IT'S A 'CRYSTAL BALL' OUTLOOK FOR OCEAN CARRIER EARNINGS THIS YEAR. After two years of record profitability, liner industry ocean carriers are busy collating their earnings from what has been an extremely challenging first quarter. The tailwind effect of unexpired higher contract rates is likely to see most lines achieve respectable results for Q1, but thereafter it may be a different story, with earnings in the final quarter of last year having fallen sharply by 34% on the previous year.
ASL AND ZIM REDUCE AUSTRALIA EXPOSURE AFTER FREIGHT RATES PLUMMET. Intra-Asia carrier Asean Seas Line (ASL) and Israeli liner Zim are reducing their exposure to the China-Australia tradelane after freight rates plunged to less than 10% of levels a year ago.
'SPEEDY' SALE OF HMM FINALLY GETS THE GREEN LIGHT. Privatisation of South Korean ocean carrier HMM is finally set to progress, now Seoul-based investment bank Samsung Securities has been appointed to find a buyer, according to Alphaliner. The on-off sale of the state's approximate 45% stake in the carrier has been in the air since 2021, but now the chairman of the largest shareholder, Korea Development Bank (KDB), has pledged it will be carried out in "a speedy manner".
CSSC WINS RECORD ORDER FOR 16 BOX SHIPS FOR CMA CGM. CMA CGM has confirmed orders for 16 large containerships at state-owned China State Shipbuilding Corp. The order is for a dozen methanol dual-fuelled 15,000 TEU (Twenty Foot Equivalent Unit) ships, and four LNG dual-fuelled 25,000 TEU ships, at $175m each. At $3.1bn, this is the largest order yet for the shipbuilding group.
ONE ROLLS OUT VESSEL EMISSIONS CALCULATORS. Ocean Network Express has launched a tool designed to calculate the carbon dioxide emissions from the company's ships. The "eco calculator" uses the vessel's origin, destination and cargo volume and container type to calculate the emissions created over a voyage.
NPDL LAUNCHES SERVICE TO AUSTRALIA AND NZ. Neptune Pacific Direct Line is launching a new shipping service to Australia and New Zealand. NPDL said the new service aims to help restore supply chains and address congestion and operational challenges at ports in New Zealand and Fiji. The so-called Australia New Zealand Pacific (ANZPAC) service will launch in late April with three 1,700-TEU ships on the service.
PCTC CHARTER RATES HIT RECORD HIGHS AS CAPACITY STAYS TIGHT. It now costs a record US$110,000 a day to charter a pure car and truck carrier (PCTC) for a year – a more than six-fold surge from pre-COVID 19 levels of US$17,000 per day. Much of the demand for PCTC tonnage has been fuelled by a jump in Chinese car exports, which grew 58% year on year, in Q1 2023 to 1.07m units. Full year exports are expected to top the 3.1m units exported in 2022. China is now the world's third-largest vehicle exported, behind Japan and Europe.
AS ITS FLEET GROWS, MSC MAPS OUT ITS POST-2M STAND ALONE NETWORK. MSC is preparing its network for a standalone operation after it exits the 2M east-west vessel-sharing agreement with Maersk at the end of next year – although many in the industry believe the split will happen by mutual consent sooner than that. The overall market value of MSC's fleet, including ships on order, has reached a staggering $19bn, according to Vesselsvalue. Half is the net worth of the carriers existing fleet and the balance is the cost of its huge 1.7m TEU orderbook.
DREWRY CONTAINER INDEX POSTS FIRST INCREASE IN 15 WEEKS. Drewry's composite World Container Index increased by 0.95% in the past month to $1,773.58 per 40' Container as at 20 April 12023. This is as a result of the past week alone which saw an increase of $64.95 per 40' (+3.8%) since the last reported index on 13 April. This marks the first increase in 15 weeks.

AIRFREIGHT NEWS
INFLUX OF CAPACITY BRINGS A 'NEW ERA' FOR AIR CARGO MARKETS. New capacity in the passenger and freighter market is changing the parameters of air cargo this year. Different aircraft entering the market will alter the balance, according to Frank Ziesemer, CEO of Strike Aviation. Mr Ziesemer said the winners in the new era would be carriers that invested in people, training and technology.
IN IT FOR THE LONG HAUL – CARRIERS HANG ON TO CONVERTED B757s. Industry analysts believe Boeing 757s have an attractive value proposition and are still a long-term investment for the air cargo sector-despite being elderly assets. "There are still decent feedstock aircraft being converted, both now and in to the future," said Jonathan McDonald, Manager - classic and cargo aircraft at IBA.
CARGOLUX POSTS $1.6BN RECORD PROFIT BUT WARNS OF DECLINING MARKET. Cargolux has enjoyed another year of record results, posting a profit after tax for 2022 of $1.6bn, up from $1.3bn in 2021. Revenues also hit a new high of $5.1bn, up nearly 15%. However, block hours fell 1.7%, aircraft utilisation was down 2.3% and load factors fell 3.6 % to 69.2%.
AUSTRALIAN PORTS
PORTS CLOSED IN WA AS CYCLONE ILSA INTENSIFIED. Port Authorities in the Kimberley and Pilbara have had to clear or close ports on 11 and 12 April as Tropical Cyclone Ilsa continued its path towards the coast. This resulted in Pilbara Ports Authority reporting the largest 24-hour throughput on record at Port of Port Hedland. The port handled 2.817 million tonnes with 15 vessel movements. "This amount of throughput has never been achieved before and is down to the hard work of our people, who quickly got the port up and running after the passing of Tropical Cyclone Ilsa last week," PPA CEO Roger Johnston said. PPA began closing Port Hedland on Wednesday morning 12 April, with all berths and anchorages cleared by 1300 Thursday 13 April. The port reopened at 1100 on Friday 14 April, after inspections indicated operations could safely resume.
DOWNTURN IN FEBRUARY 2023 CONTAINER VOLUMES. According to research compiled by UBS Australia, container volumes (TEUs) in February 2023 were down 19% on the same time last year across the four major Australian container ports, comprising Botany down 26%, Melbourne down 20%, Fremantle down 17%, and Brisbane down 8%. UBS concludes that February's result was the largest monthly decline recorded in at least the last 20 years across the four major capital city container ports.
CUSTOMER SERVICE
If you would like further information about any of the above items, please contact one of our friendly Fracht Team members at fracht@frachtsyd.com.au