Fracht Australia News - April 2019
1/4/2019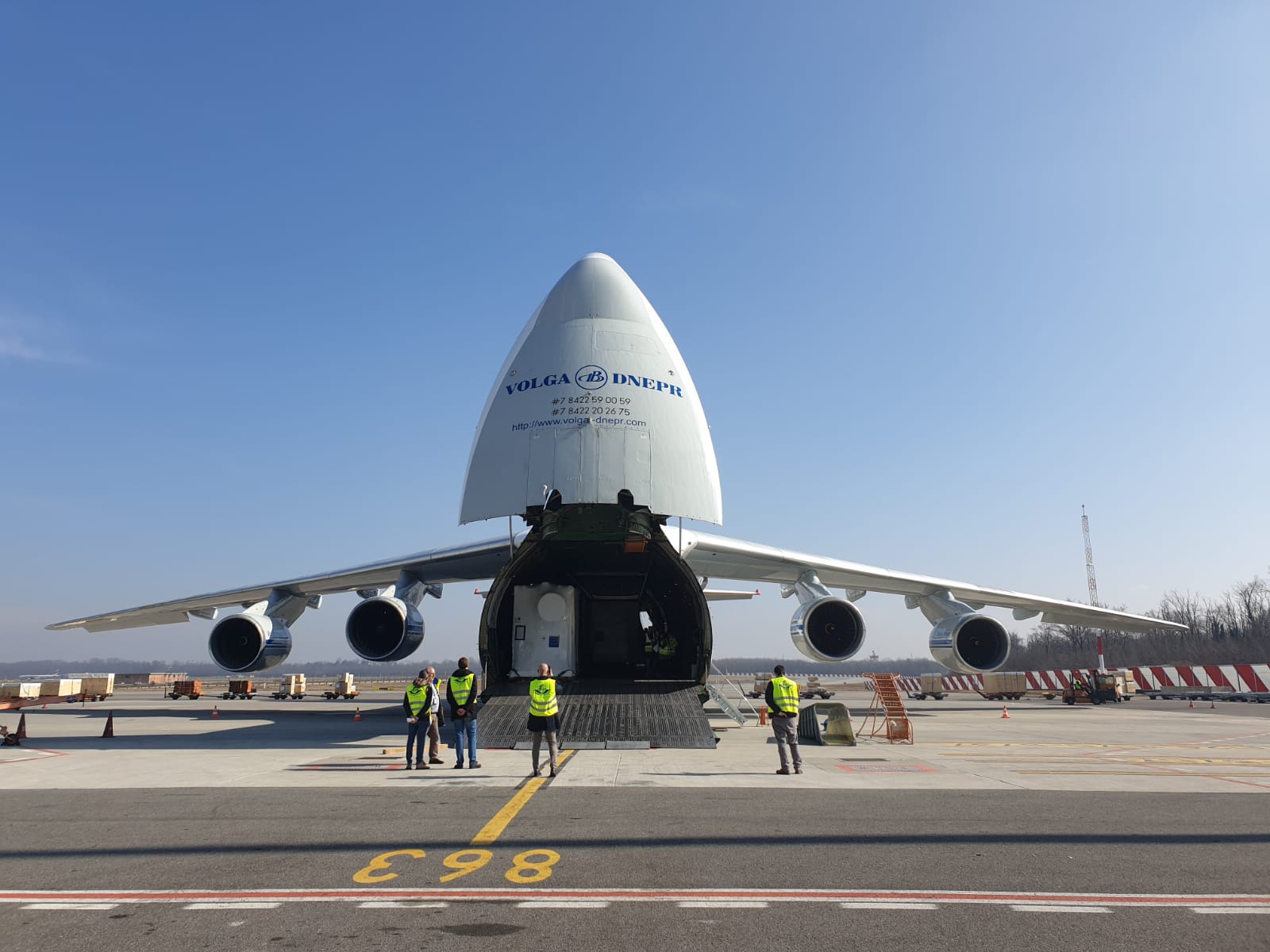 The only way to do great work is to love what you do."
Steve Jobs
FRACHT CONTINUES ITS EXPANSION ON THE AFRICAN CONTINENT
In March we had the pleasure of welcoming yet another two new offices into the Fracht Group:
Fracht SENEGAL with head office in Dakar and under the expert leadership of Mohamed Kane offers comprehensive logistics services including customs clearance and warehousing. Fracht Senegal also provides services to / from neighbouring countries Mali, Guinea and Mauritania. Address: Fracht Senegal, Immeuble Saphir, Stele Mermoz, BP 5714, Dakar / Senegal. E mohamed.kane@sn.fracht.africa T +221 77 333 9494
Fracht CAMEROUN is located at 341 rue Mandessi, Bell (Bali), P.O. Box 5361 Douala / Cameroun, T +237 683 75 61 61. Albert Nguoghia E albert.nguoghia@cm.fracht.africa and his experienced team provide a complete logistics package within Cameroun as well as services to / from neighbouring countries Chad, Central African Republic, Congo, Gabon and Equatorial Guinea.
AROUND THE WORLD
BELGIUM: Barge congestion via the port of Antwerp still continues this year in spite of the fact that some efforts were made to consolidate cargo to reduce the overall number of barges. The recent storms "Eberhard" and "Franz" with wind speeds of up to 100 km/h have exacerbated the problem.
INDONESIA: Australia and Indonesia have signed the "Indonesia-Australia Comprehensive Economic Partnership Agreement (IA-CEPA) on 4 March starting a new chapter of cooperation and economic management with one of our most important neighbours. This FTA is a great deal for Australia. It means that 99% of Australian goods (by value) will enter Indonesia duty-free or under significantly improved preference arrangements by 2020.
SINGAPORE: The Changi Airport Group (CAG) is planning the construction of a "Changi East Industrial Zone" which will almost double Singapore's air cargo capacity from its current 3 million tonnes to 5.4 million tonnes per year. Cargo facilities in the expanded hub will be automated and will include dedicated lanes for autonomous guided vehicles.
SWEDEN: Swedish ports unfortunately experienced strike action (again) in March by the Swedish Dockworkers Association. The ports of Gothenburg, Stockholm and Helsingborg were affected.
AIRFREIGHT NEWS
SINGAPORE AIRLINES WILL ADD A THIRD DAILY FLIGHT from Singapore to Osaka on 27 April. This additional service will be operated by A330-300 equipment. The carrier will also introduce a new non-stop service to Seattle on 3 September. Initially there will be three flights per week before increasing to four times per week.
EMIRATES WILL INCREASE ITS CAPACITY BETWEEN DUBAI AND CAIRO from 21 to 25 flights per week. The four new 777-300ER services will increase the weekly cargo capacity by 160 tonnes.
QATAR AIRWAYS WILL LAUNCH DAILY FLIGHTS TO LISBON commencing 14 June 2019.
THE RECENTLY GROUNDED BOEING 737 MAX 8 FLEET following the recent Ethiopian Airlines crash may actually increase air cargo capacity on certain routes because some airlines will have to use 777-300 equipment as temporary replacement.
AIR CARGO SECURITY REQUIREMENTS FOR EXPORT from Australian airports have become much stricter on 1 March. Please refer to our special newsletter of that date.
SEAFREIGHT NEWS
50 YEARS OF CONTAINERISATION IN AUSTRALIA: On 28 March 1969 at around 8am the ship "Encounter Bay" arrived in Fremantle. This was the first international container ship liner call at an Australian port and it was part of a revolution in the movement of seafreight not only to Australia but around the world. The vessels deployed on the Australian route back then had a capacity of approx 1,300 TEUs (twenty foot equivalent units). Today the largest container ships boast a capacity of 22,000 TEUs but the biggest vessels calling Australian ports only carry up to 9,500 TEUs at the moment. Prior to containerisation, the general cargo ships' handling of cargo was a manual, laborious and very expensive task. Ships regularly stayed in port for weeks to load and / or discharge.
MSC AND CMA CGM HAVE ANNOUNCED A NEW PARTNERSHIP TO UGRADE THEIR joint service between Europe and Australia. The Australia Express Service will commence in September 2019 with a fleet of 14 ships of 9,500 TEU capacity of which nine will be provided by MSC. The rotation will be London – Rotterdam – Hamburg – Antwerp – Le Havre – Fos sur Mer – La Spezia – Genoa –Gioia Tauro – Pointe des Galets – Port Louis – Sydney – Melbourne – Adelaide – Fremantle – Singapore – Colombo – Valencia – Sines – London.
ANALYSTS PREDICT THAT THE NEW 0.5% SULPHUR CAP MAY lead to slower transit times and more transshipments. As reported in our November newsletter the sulphur cap reductions from 3.5% to 0.5% from 2020 could result in additional bunker costs of up USD 60 billion for the whole shipping industry. To minimise the increase shipping lines could potentially reduce the speed of the vessels and reduce the amount of direct port calls. Both of these measures would be very unpopular with importers and exporters.
AUSTRALIAN PORTS
UNFORTUNATELY THE STEVEDORES DP WORLD ARE CURRENTLY EXPERIENCING INDUSTRIAL ACTION by the Maritime Union of Australia which is now part of the CFMMEU. The terminals in Sydney, Melbourne, Brisbane and Fremantle are affected. The "rolling industrial action" was announced on 18 March while the DP World management was preparing for enterprise agreement negotiations which were due to recommence on 26 March. The stoppages are creating delays for truckers, impacting rail operations and are negatively affecting vessel schedule integrity which at the end all results in additional costs for importers and exporters. Let's hope an amicable solution can be found soon.
VICTORIA INTERNATIONAL CONTAINER TERMINAL EXTENDS ITS OPERATING HOURS on Webb Dock effective 1 April. The landside operating hours run 24 hours per day five days a week, closing from 2pm Saturday until 6am Sunday and again Sunday from 2pm until Monday 6am. The decision has been praised by the landside transport group.
CUSTOMER SERVICE If you would like further information about any of the above items, please contact one of our friendly Fracht Team members at fracht@frachtsyd.com.au