Fracht Australia News - June 2023
30/5/2023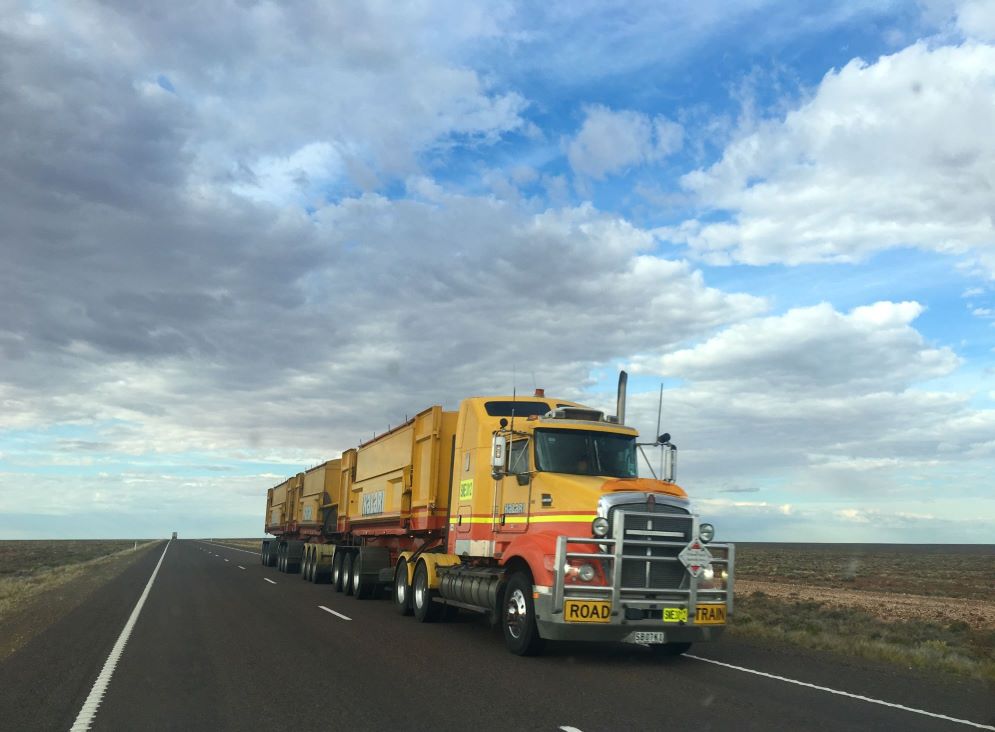 "Success is the sum of small efforts, repeated day-in and day-out."
- Robert Collier
AROUND THE WORLD
UAE PORT AUTHORITY TAKES AIM AT CARRIER SURCHARGES. The wave of charges typically levied on containerised freight has fallen into the crosshairs of the Dubai Maritime Authority (DMA). DMA, which governs ports, customs and free zones in the UAE, requires logistics stakeholders, including shipping lines, NVOs, forwarders and customs brokers, to pre-file their "local sea container charges" on its digital platform, the Dubai Trade Single Window Portal.
ALARM OVER CALIFORNIA'S DRIVE TO SWITCH TRUCKING FROM DIESEL TO ELECTRIC - California's state government is making a determined push to accelerate the move to clean trucks, but a dismayed industry is warning that the fundamentals for a shift are not in place.The California Air Resources Board (CARB) has banned the sale of diesel-powered trucks by 2036. Large companies and government fleets will begin purchasing zero-emission trucks next year, with a goal for all fleets operating in California to be 100%electric by 2035, 2040 or 2045, depending on size and type of vehicle. However, as far as trucking executives are concerned, the new rules are not only very ambitious, but downright impossible, said Chris Spear, president of the American Trucking Associations (ATA).
AUSTRALIA – UK FREE TRADE AGREEMENT to enter into force on 31 May. Prime Minister Anthony Albanese announced that the Australia-United Kingdom Free Trade Agreement is to come into force on 31May, following the expected completion of UK domestic processes. The agreement will lift tariffs on more than 99% of Australian goods exported to the UK. Under the deal, after five years, all UK imports to will enter Australia duty free.
RWANDA TAKES MAJOR LEAP TOWARDS AN AIR CARGO HUB - RwandAir's cargo division is on a mission to transform its operations following a partnership with Qatar Airways. The two airlines are positioning Kigali, the Rwandan capital, as a regional cargo hub, with Qatar flying a 777F aircraft from Doha to Kigali, twice a week with a scheduled onward service to Entebbe, Nairobi and Liège then back to Doha via either Oslo or Lyon.
GUANGZHOU PORT TO INVEST $284M IN NANSHA - Guangzhou Port announced last week that it will invest nearly $284m to develop a shipping and port complex in its sub-port Nansha, to offer container leasing, stevedoring, forwarding and other port services.

SEAFREIGHT NEWS
EARNINGS BETTER THAN FORECAST FOR ONE'S FINAL QUARTER, despite slowdown. The Japanese carrier's net profit for its Q4 – it's reporting year runs from April to March – came in at $1.2bn, an improvement on its January forecast of $940m. ONE's more effective capacity management, along with a tailwind from expiring contract rates has resulted in these better-than-expected earnings.
TRAFFIC JAMS WORLDWIDE PLAYING HAVOC WITH CAR-CARRYING VESSEL SCHEDULES. Long-haul ro-ro schedules are facing multiple challenges, causing congestion and delays in handling cars in ports in Europe, China, South Africa, the US and Australia. The movement of cars at ports around Europe, particularly Southampton, Koper and Zeebrugge (now called Antwerp-Bruges), are suffering with space issues, caused by driver shortages and exports are delayed by a lack of ro-ro vessel space.
REVENUE AND PROFIT UP AT NYK. NYK Group has reported increases in revenue and profit for the 12 months to 31 March 2023. The group's revenue for the fiscal year increased by 14.7%, compared to revenues for the end of March 2022, while operating profit was up 10.2% on the previous year.
YANG MING AND HMM THE LATEST CARRIERS TO REPORT PLUNGING Q1 PROFITS. Taiwanese Yang Ming and South Korea's HMM both saw profits slump in Q1, the latter saying there were "no signs" of a recovery in demand. After recording a net surplus of $6.1bn in 2022, Yang Ming's profit nose-dived to just $112m in the first three months of this year. Meanwhile, HMM, which posted a net profit of $7.7bn in 2022, recorded a 91% Q1 decline, compared with the same quarter a year ago, to $210m, with revenue sinking 58%.
MSC AND CMA CGM WAY AHEAD IN BOX FLEET-BUILDING RACE. MSC's phenomenal growth over the past two years has largely been driven by acquisition of second-hand containerships, while rival CMA CGM is the most aggressive charterer of tonnage. According to Alphaliner data, MSC has purchased an armada of 306 containerships, with a capacity of 1.2m TEU (Twenty Foot Equivalent Unit), since August 2020. Meanwhile, containership brokers working on behalf of French carrier CMA CGM are the busiest in the charter market. "CMA CGM has been by far the most active charterer since the beginning of the year, with around 120 vessel fixtures concluded, including both extensions and new deals," said Alphaliner.
RENAULT KOREA TURNS TO CONTAINERS TO CARRY CARS AS PCTC RATES SOAR. With charter rates for pure car and truck carriers surging four-fold from pre-Covid-19 levels, Renault Korea will start using 40-foot containers to ship more of its South Korea-made Arcana models to Europe. It is unprecedented for a major car maker to ship mass-produced cars in containers, although it is common for used cars to be containerised. The Arcana is Renault Korea's main export.
STRICKEN CONTAINERSHIP 'SHILING' TOWED TO WELLINGTON, after it broke down off the coast of New Zealand earlier this month and remained at sea while next steps and voyage plans took shape. Maritime NZ said it has checked in on the crew of 24 while the vessel was without power. CentrePort was unsure how long 'Shiling' would remain at berth.
NUMBER OF CONTAINERS LOST AT SEA IN DECLINE. The World Shipping Council (WSC) has reported a positive trend in container safety, with 661 containers lost overboard during 2022 in its latest annual Containers Lost at Sea report. The report has been published each year since 2008, indicating an average of 1,566 containers lost at sea each year over the entire 15-year reporting period.
FIRST VOYAGE ON COSCO'S ANE SERVICE SAILS FROM SYDNEY. The first voyage of COSCO's trans-Tasman Australian New Zealand Express service (ANE) was marked in a ceremony at Hutchison's Sydney International Container Terminal at Port Botany. The service, running in partnership with OOCL, calls the ports of Melbourne, Bell Bay, Sydney and Auckland.
PEAK SEASON HOPES DASHED AS FREIGHT RATES SLIP AGAIN. The prospect of a traditional peak season is slipping away with each week that passes and ocean carriers are as yet unable to see any significant uptick in export orders from China.
AIRFREIGHT NEWS
VANESSA HUDSON APPOINTED AS NEW CEO OF QANTAS. Qantas announced Vanessa Hudson would become the next CEO and Managing Director, taking over from Alan Joyce when he retires in November 2023. Ms Hudson is currently the group's Chief Financial Officer and has worked in several executive positions across the group over 28 years.
'SHADOWS ON THE HORIZON' ARRIVE FOR LUFTANSA CARGO IN Q1. Earnings for the three-month period collapsed, from €495m ($546m) just a year ago to €151m today, as demand for capacity shrivelled amid the continuing return of passenger services and the associated spike in belly space. It said: "The industry-wide increase in belly capacity in passenger aircraft as a result of the recovery, together with decline in the level of demand on account of the general economic slowdown, resulted in an industry-wide normalisation of global freight rates."
GLOBAL AIR CARGO DEMAND CONTINUES DECLINE IN MARCH. Global demand for air-cargo services decreased 7.7% in March (down 8.1% for international operations), compared with the same month last year. Global goods trade decreased by 2.6% in February; this was a faster rate of decline than the previous month of -1%. Asia-Pacific airlines saw their air cargo volumes decrease by 7.3% in March 2023 compared with the same month in 2022. This was a slight decrease in performance compared to February (down 5.4%).
BULLISH EMIRATES BETS ON GROWTH AND THE NEED FOR SPEED. Emirates has made some pretty big announcements this week: SkyCargo has added two 747-400Fs to its fleet and is expecting 15 more freighters to join – as well as a lot of belly capacity. "Over the next decade, Emirates SkyCargo expects to double its existing capacity, add over 20 new destinations to its freighter network and offer a fleet mix of over 300 widebody aircraft," it said.
SINGAPORE AND CHANGI AIRPORT EYEING A BUSIER – AND GREENER – FUTURE. Singapore is looking to leverage its air and sea connections by reinventing itself as a manufacturing hub, as the fourth industrial revolution gathers pace. Singapore is aiming to increase exports by 25% and manufacturing 50% (by value) by 2030, as the government ramps-up its Green Plan for net zero emissions by 2050.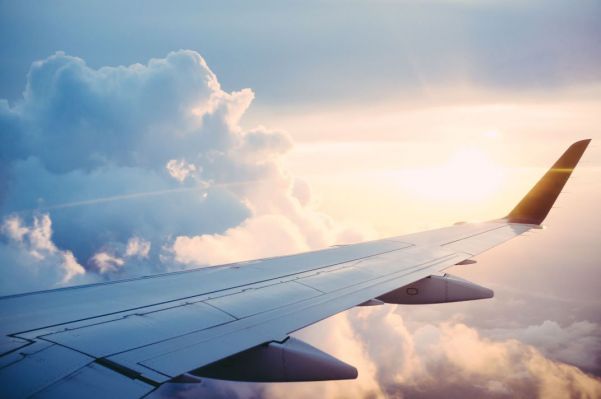 AUSTRALIAN PORTS
MARCH INCREASE IN FREMANTLE CONTAINER THROUGHPUT. Fremantle Ports reported an uptick in container throughput in March. The port handled a total of 68,648 TEU in March. This was the highest total monthly throughput since October 2022 when the port handled 72,714 TEU. March's throughput was an increase of 14% on the previous month.
CONTAINER VOLUMES SET TO RISE AT PORT NELSON. Increased shipping activity at New Zealand's Port Nelson is expected to lift container capacity by a third. The four shipping companies which call Port Nelson – Maersk, ANL, MSC and Pacifica – have either expanded their service at the port or intend to do so, according to Port Nelson chief executive Hugh Morrison.
ADELAIDE CONTAINER VOLUMES DOWN IN FEBRUARY. Full container throughput at Port Adelaide in February saw a decrease compared with the same month last year, according to Flinders Ports. Adelaide's total full container throughput in February 2023 amounted to 18,757 TEU, a decrease of 24% on February 2022's throughput of 24,736 TEU.
PORT OF NEWCASTLE UNVEILS DESIGNS FOR CLEAN ENERGY PRECINCT. Port of Newcastle has released concept designs for stage one of the port's Clean Energy Precinct. The port has earmarked 220 hectares of land to develop a production, storage and export hub for future clean energy products and technologies including hydrogen and green ammonia. The federal government is backing the project with $100 million in funding, first announced in the 2022-23federal budget. The port aims to begin construction of stage one in 2025 and have the precinct fully operational by 2028.
PORT OF MELBOURNE CONTRIBUTES BILLIONS TO NATIONAL ECONOMY. Port of Melbourne contributed more than $11 billion in economic activity to the Australian economy, according to its recently released ACIL Allen 2021-22 Economic Contributions report. "Operating 24 hours a day, 365 days per year the port handled 86% of Victorian origin exports and 87% of Victoria's international imports. This included more than $32 billion in machinery and vehicles and $8 billion in footwear and clothes in 2021-22," Port of Melbourne CEO Saul Cannon said.
ANL CONTAINERSHIP MAKES FIRST CALL TO GLADSTONE. Gladstone Ports Corporation welcomed the ANL Kokoda – the ship's first call to the port. The vessel is on ANL's Asia PNG Express service, which recently expanded to include a regular Gladstone call. GPC CEO Craig Haymes said the announcement of the new call on the service was a step towards making Gladstone the port of choice for containerised cargo in Central Queensland.
CUSTOMER SERVICE
If you would like further information about any of the above items, please contact one of our friendly Fracht Team members at fracht@frachtsyd.com.au