Fracht Australia News - May 2022
2/5/2022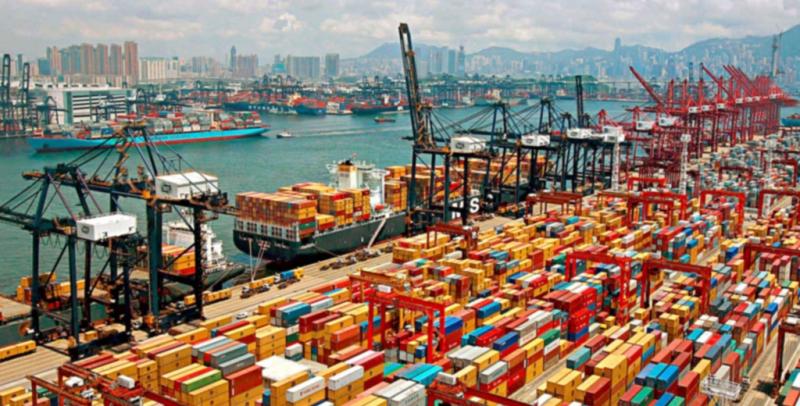 "The best preparation for tomorrow is doing your best today."
- H Jackson Brown Jnr
AROUND THE WORLD
BRAZIL - Due to very high demand at Sao Paulo's international airports a number of export shipments missed their scheduled flights in late April because truckers were unable to find delivery windows and missed the deadline at the terminals.
CHINA - After almost a month of zero-tolerance Covid lockdown in Shanghai, seafreight imports and exports are severely affected. Export bookings are down by at least 40% prompting carriers to consolidate loads and implement more blank sailings. Numerous containerships are idle at anchor off Shanghai and anchorage areas are severely congested. Some forecasts indicate cancellations of more than 40% of sailings in May. Covid induced scarcity of haulage has reduced the daily trucking volume by 45% and many empty container depots in Shanghai stopped releasing equipment. As the lockdown continues shipping lines are trying to find alternative ports for their vessels. Some airfreight terminals and warehouses remain open with very limited number of workers who are locked in the terminals / warehouses. Manufacturing in mainland China has also been affected by the lockdown and labour shortage is resulting in negative export growth.
INDIA - On 2 April Australia signed a historic trade agreement with India. The Australia-India Economic Cooperation and Trade Agreement will make Australia's exports to India cheaper and create significant opportunities for businesses and workers. Tariffs will be eliminated on more than 85 percent of Australian exports to India, rising to almost 91 percent over 10 years. 96% of goods imported from India to Australia will be duty-free. India is the world's largest democracy and Australia's seventh largest trading partner with a two-way trade valued at AUD 24.3 billion in 2020. It's Australia's sixth largest export market for goods and services valued at AUD16.9 billion.
INDONESIA - The Eid Al-Fitr holidays are celebrated from 29 April until 6 May. Customs and most companies and carriers will reopen on Monday 9 May. The end of Ramadan is celebrated on similar dates in most Muslim countries around the world.
SOUTH AFRICA - The recent torrential rains in Durban caused major flooding and resulted in more than 500 people dead or unaccounted for. The largest South African port Durban was temporarily closed because of the floods and operations remains significantly interrupted for the foreseeable future. Access roads and rail lines suffered major damage. Trucks with export cargo cannot discharge in the port terminals and they have been targeted by thieves!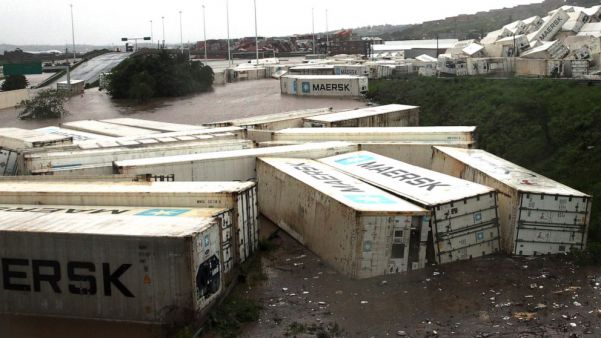 UKRAINE - The Ukraine's ports of Odessa and Mariupol remain closed following the invasion by Russia and Ukrainian exporters have started re-directing their containers to the Romanian port Constanta. As a result, Constanta's container yards are now overflowing with cargo and the port is severely congested. Transport stakeholders are now looking at alternative Polish ports on the Baltic Sea, Gdynia and Gdansk even though this involves higher costs and inland connections from the Ukraine are challenging.
SEAFREIGHT NEWS
According to a recent report by Drewry Supply Chain Advisors the cumulative PROFIT FOR THE LINER INDUSTRY WILL HIT USD 300 billion this year, after having recorded an estimated record profit of USD 214 billion for 2021!
OOCL AND ANL WILL LAUNCH THEIR NEW A3 EXPRESS LOOP (A3X) to offer an express linkage between China and Australia on 31 May. The rotation of the new service will be Shanghai - Shekou - Brisbane - Sydney - Shanghai. The service will run with 4,200 TEU (twenty foot equivalent unit) capacity vessels on a 35 day round trip.
AIRFREIGHT NEWS
According to the latest IATA statistics the volume of international airfreight has increased by 9% in the first two months of 2022 compared to the same period in pre-covid 2019. The Asia Pacific region has achieved 8.6% growth. The available international cargo tonne kilometres (ACTKs) is still well below 2019 with –8.6% international and -13.4% in Asia Pacific but the good news is that with the introduction of more passenger flights, overall capacity is increasing again. The cargo crunch eased further in February with a YoY ACTK increase of 21.4% on passenger aircraft and an overall (including full freighters) increase of 12.5%.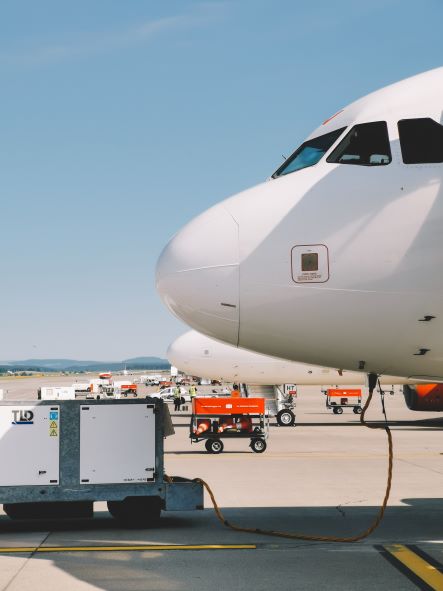 AUSTRALIAN CUSTOMS - ADDITIONAL DUTY ON GOODS FROM RUSSIA AND BELARUS
From 25 April 2022 a 35% additional duty will apply to imported goods that are the produce or manufacture of Russia or Belarus. This new notice provides that for goods that have left for direct shipment to Australia from a place of manufacture or warehouse from the country of export prior to 25 April, the additional duty will not be payable.
CUSTOMER SERVICE
If you would like further information about any of the above items, please contact one of our friendly Fracht Team members at fracht@frachtsyd.com.au