Fracht Australia News - December 2017
1/12/2017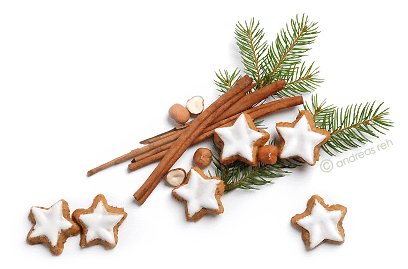 "Build your own dreams, or someone else will hire you to build theirs."
Farrah Gray
In the last newsletter this year we'd like to take the opportunity to sincerely thank all our clients, friends, partners, suppliers and Fracht offices around the world for your wonderful support and loyalty in 2017. The whole Fracht Australia team wishes you and your families an amazing Christmas and an enjoyable New Year's break. May 2018 bring you lots of happiness, success and excellent health. In 2018 Fracht will continue with our commitment to deliver exceptional customer care and we look forward to assisting you with all your logistics and freight forwarding requirements.
As usual we won't be sending individual Christmas cards. The money we save – AUD1,400.00 – has been donated to The Children's Hospital in Westmead. As we paid this before 17 November the amount has been doubled. The gift will help the hospital to continue to invest in areas that urgently need support so that our kids get the care they deserve.
FRACHT SYDNEY OPENS A NEW WAREHOUSE IN PADSTOW
Thanks to the excellent support from our clients we're running out of space in our "Warehouse 2" in 13 Baker Street, Botany. That's why Fracht is now opening a new warehouse with double the capacity at 45-53 Davies Road, Padstow in January. The facility in 13 Baker Street will be closed in early 2018 while our bonded warehouse in 19 Baker Street will continue to operate as usual. We are delighted to be able to offer our clients additional warehouse and logistics services in our new Padstow facility and look forward to receiving your enquiries.
AROUND THE WORLD
COLOMBIA: Fracht Colombia is expanding and has moved into new premises, please note the new details: Fracht Colombia SAS, Av Rojas N 52-67, Barrio Normandia, Bogota, Colombia, ZIP Code 111071, Tel +57 1 7433599.
MALTA: Fracht Malta also enjoys healthy growth and inaugurated their new logistics facility: Fracht Malta Ltd., Triq is-Salib tal-Marsa, Marsa MRS 1543, Malta.
Congratulations to both Fracht Malta and Fracht Colombia!
HOLLAND: Full freighter movements at Amsterdam Airport dropped 12.4% in the first 14 days of November on the back of ongoing slot scarcity (Fracht November newsletter). While the various parties are trying to find a solution many cargo flights had to be diverted to alternative airports such as Liege or Brussels. If this continues there may be economic damage with the loss of thousands of jobs.
UK: Congestion at London's Heathrow airport has gotten so bad that police have started turning away vehicles. British forwarders have demanded "action, not words" because they are "enduring misery on a daily basis" according to Robert Keen of BIFA (British International Freight Association).
AIRFREIGHT NEWS
WE ARE CURRENTLY EXPERIENCING WORLDWIDE AIRFREIGHT CONGESTION. Peak season, the current enormous volume of e-commerce, reduced capacity, cancelled flights and delays at transit points and hubs have created an almost perfect storm, in particular for cargo from UK / Europe and the USA. There are backlogs in most airports and some airlines have imposed temporary embargos or are accepting freight only at express rates.
LATAM AIRLINES INTRODUCED A NEW DIRECT SERVICE BETWEEN SANTIAGO and Melbourne. South America's largest carrier now operates three weekly B787-9 flights across the Pacific.
AIRFREIGHT CAPACITY BETWEEN MELBOURNE AND HONG KONG WAS BOOSTED thanks to the launch of a daily direct service by Virgin Australia on 12 November.
QATAR AIRWAYS COMMENCED A FULL FREIGHTER SERVICE FROM DOHA TO MYANMAR'S CAPITAL Yangon. The weekly A330 freighter has a capacity of more than 60 tonnes.
ETIHAD CARGO LAUNCHED A NEW ALL-CARGO SERVICE BETWEEN MIAMI AND ABU DHABI. The weekly service will be operated by B777-200F equipment.
INTERNATIONAL AIRFREIGHT CONTINUED ITS ROBUST GROWTH IN SEPTEMBER. According to IATA statistics the latest year to date figures for the first nine months of 2017 show 11.1% growth for international cargo and 10.3% increase in the Asia Pacific region.
SEAFREIGHT NEWS
CAPACITY ON MANY TRADE ROUTES HAS BECOME VERY TIGHT and many ships are overbooked. The situation is not quite as serious as in airfreight but the carriers have still been able to enforce many of the previously announced General Rate Increases. We expect the market to become softer again after the peak season in early 2018.
HONG KONG'S OOCL HAS BEEN IDENTIFIED AS THE MOST RELIABLE CONTAINER SHIPPING LINE by the liner analyst SeaIntel. After analysing 38,595 global vessel arrivals SeaIntel reported that OOCL achieved a schedule reliability of 83.3% across all its trades. Joint runner ups were the Taiwanese carriers Evergreen and Wan Hai with 82.5% followed by APL with 82.3% and HMM with 82%.
CMA CGM IS THE FIRST SHIPPING COMPANY TO CHOOSE LIQUEFIED NATURAL GAS for its biggest vessels. Nine new 22,000 TEU (twenty foot equivalent unit) vessels to be delivered before 2020 will be equipped with engines using liquefied natural gas. The use of LNG is a major breakthrough for the environment because compared to heavy fuel oil it generates up to 25% less CO2, 99% less sulphur emissions, 99% less fine particles and 85% less nitrogen oxides emission.
OOCL HAS IMPLEMENTED A WINTER SURCHARGE to / from Russia between 1 December 2017 and 30 April 2018. Northbound containers to / via St. Petersburg / Ust-Luga are subject to USD 100.00/TEU surcharge and southbound containers USD 25.00 per container.
AUSTRALIAN PORTS AND AIRPORTS
SYDNEY LEAPFROGS MELBOURNE as Australia's biggest container port. In the financial year ended 30 June 2017 Sydney handled 2.5 million TEUs compared to Melbourne's 2.4 million. Brisbane processed 1.2 million TEUs followed by Fremantle with 700,000 and Adelaide with 400,000.
WE EXPERIENCED CONSIDERABLE DELAYS to pick up airfreight from CTOs (Cargo Terminal Operators) in late November. Truck waiting times at Sydney's Qantas T1 was up to six hours while waiting times in the other Sydney terminals was well in excess of one hour. The Menzies CTO in Melbourne was 2-3 days behind with airfreight check-ins.