Fracht Australia Logistics News - November 2023
31/10/2023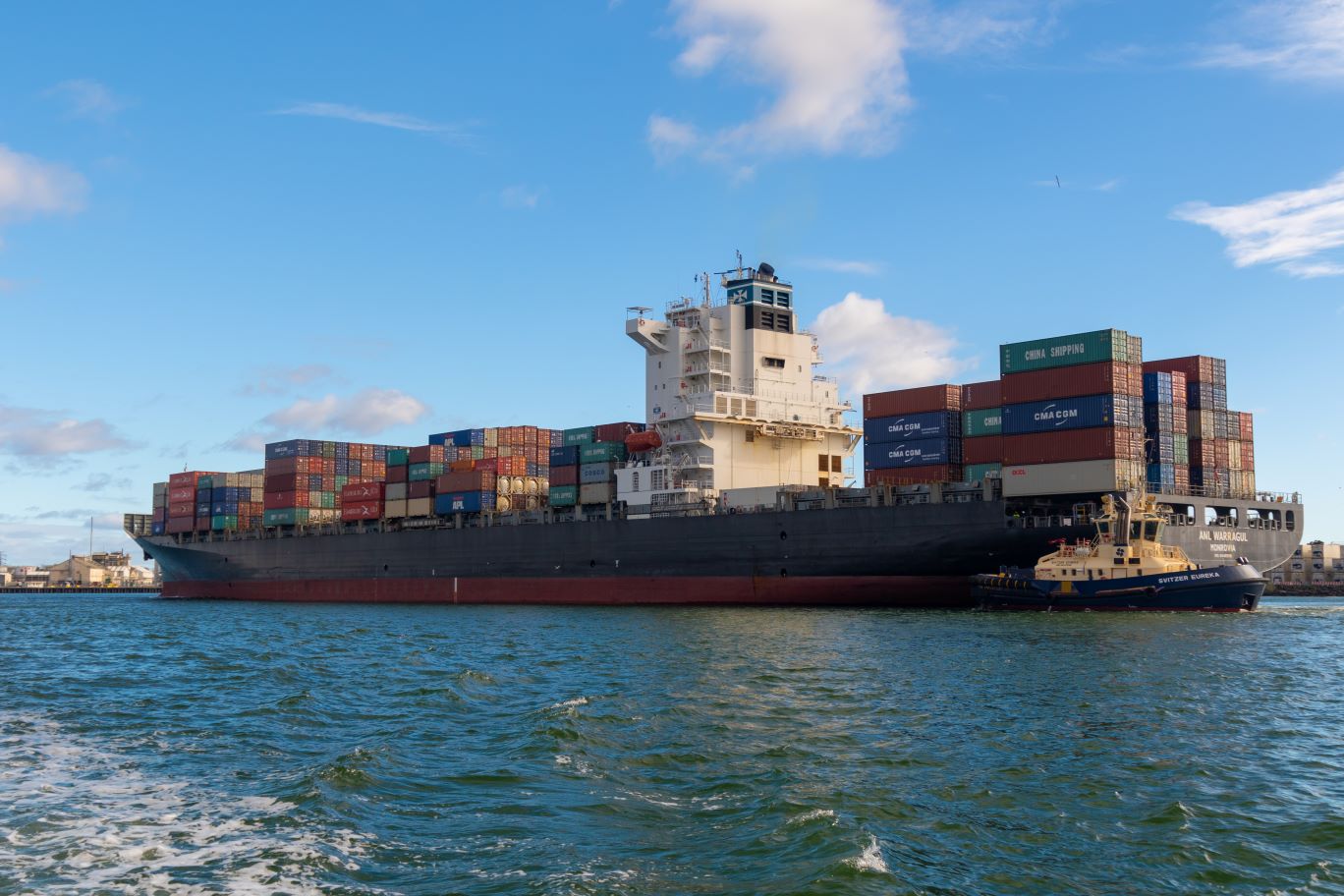 "What seems to us as bitter trials are often blessings in disguise."
- Oscar Wilde
AROUND THE WORLD
MSC LOGISTICS ARM MEDLOG has been tasked with the development of a trimodal – river, rail and road – hub at Bruyères-sur-Oise, around 40 km from Paris, with container traffic identified as a key segment for growth. Haropa Port, a public agency bringing together the ports of Le Havre, Rouen and Paris, which owns the site, said the aim was to strengthen "the green multimodal logistics corridor along the Seine by significantly increasing rail and river traffic and preparing the connection between the Seine and the Oise (rivers) to the future Seine-North Europe Canal". It added that the hub would also encourage intermodal transport and accelerate the decarbonisation of last-mile deliveries.
PANAMA CANAL REDUCES DAILY TRANSITS FURTHER AS DROUGHT CONTINUES. So far, the impact of the Panama Canal restrictions has been limited to the container shipping sector, but the signs are becoming increasingly ominous. While it continues to prioritise container traffic, overall canal capacity is declining. The lack of rain had led the Panama Canal Authority to reduce the number of daily transits from 32 to 31, down from the 40 a day it would normally operate, and with draught restrictions now in place means they can't be fully laden.
FINNISH SHIPBUILDER MEYER TURKU is aiming to develop a climate-neutral ship concept by 2025 and a carbon neutral shipyard by 2030. Meyer Turku is currently getting ready to deliver the world's largest cruise ship to Royal Caribbean International. The new Icon of the Seas is 365 metres long and 248,655 gross tonnage, with a capacity for 7,600 guests on board, overtaking Wonder of the Seas – another Royal Caribbean vessel – as the largest in the world. Meyer Turku CEO Tim Meyer said Icon of the Seas is also the most efficient per person in the world; the ship is powered by liquefied natural gas.
CMA CGM IS PUMPING $600M INTO ITS RECENTLY ACQUIRED NEW YORK AND NEW JERSEY terminal operation as it looks to boost capacity by some 80%. Drewry senior analyst for ports and terminals Eleanor Hadland said the acquisition and investment made "total strategic sense", and that "acquisition is the right way to increase footprints, as there is very little justification to develop new terminals in already established markets."
ROAD FREIGHT RATES IN THE UK have seen their biggest increase in almost a year. UK rates climbed 3.3%, month on month, in September – the sharpest rise since December 2022, according to the TEG Road Transport Price Index, in part been propelled by reintroduction of the HGV levy, clean air charges, rising fuel prices and higher business charges.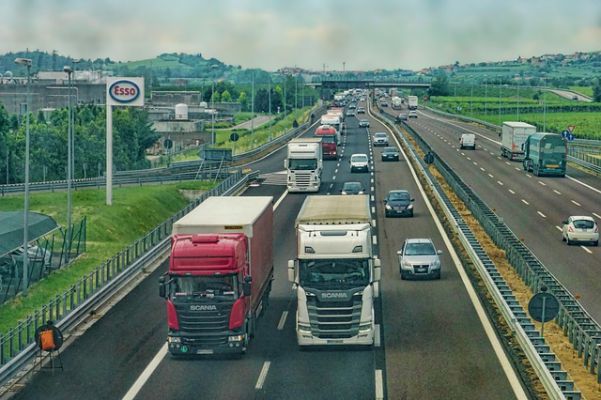 SEAFREIGHT NEWS
HAPAG-LLOYD IS TAKING THE LEAD IN A RATE RESTORATION FIGHTBACK for Asia-Europe services with a huge FAK tariff hike on cargo transported on or after 1 November. The German carrier advised shippers today it would raise its 40' FAK rate to North Europe as well as to the West Mediterranean.
CARS-IN-CONTAINER INNOVATION BOOSTS RO-RO CAPACITY FOR DP WORLD. With China's domestic ro-ro (roll on / roll off) capacity unable to match the deluge of its car exports, DP World has implemented a new method of stacking cars, three-to-a-container, in order to meet demand.Traditionally, cars in containers are limited to two per TEU (twenty foot equivalent unit), or four in a 40ft, but DP World claims to have brought down the cost of car imports by using racking to increase the number of slots.
HAPAG-LLOYD OFFICIALLY WELCOMED THE 'BERLIN EXPRESS' TO ITS FLEET. It's the first ship in its new Hamburg Express class. According to the company, the Hamburg Express class will mark the beginning of a new era for its fleet. The ships will also be able to operate using non-fossil fuels, such as bio-methane and e-methane, and thereby generate hardly any carbon dioxide emissions. For the time being, liquefied natural gas will be used. Hapag-Lloyd said this would reduce carbon dioxide emissions by up to 25% and soot emissions by 95%. The company said the vessels would make an important contribution to its efforts to operate its entire fleet in a climate-neutral manner by 2045.
DECEMBER THROUGHPUT AT NORTH EUROPE'S CONTAINER PORTS WILL FALL SIGNIFICANTLY as a result of Golden Week holiday blanking programs by carriers. There could be worse to come for terminal operators: the result of pending decisions to chop more capacity from the route to support huge 1 November FAK rate hikes.
ORIENT OVERSEAS INTERNATIONAL LTD (OOIL), A SUBSIDIARY OF COSCO SHIPPING, has released the Q3 operational date for its container arm, OOCL, which indicates that the liners financial performance in the second half of the year may ultimately be worse than feared with revenues plunging 65%, compared with the same period of 2022, to EUR 1.75bn, from EUR 5,04bn. With the potential for significant losses in the final quarter and an estimated armada of 2.4m TEU of newbuild tonnage hitting the water by Q2 2024, panic signs are flashing red in the boardrooms of carrier offices.
2M ALLIANCE PARTNERS MSC AND MAERSK will revert to a reduced "winter schedule" coverage for Asia - North Europe until December to mitigate the impact of falling demand and the continued erosion of freight rates on the route. From the end of October, the 2M will blank the sailing of an Asia - North Europe loop for seven weeks.
OCEAN NETWORK EXPRESS (ONE) HAS BEEN NAMED AS THE MOST CARBON-EFFICIENT CARRIER THIS YEAR – and long-term measurements show shipping is "getting greener", the research firm Xeneta claimed. Emissions on the Far-East to US-east coast trades have fallen 23.3% since Q1 18, said Xeneta despite the onset of "over-tonnaging" and a major slippage in fill factor.
THE AMOUNT OF CONTAINERSHIP CAPACITY IDLED HAS SURGED AGAIN, the latest survey from Alphaliner reporting 315 vessels (1.18 million TEU) in lay-up, representing 4.3% of the global fleet. In its fortnightly review of the inactive container vessel fleet, the consultant recorded a big jump from the 271 ships, with a capacity of 942,035 TEU, shown as idled two weeks previously.
AIRFREIGHT NEWS
ANA SAYS IT WILL RESUME JVs WITH LUFTHANSA AND UNITED AFTER RESTRUCTURE. NYK Line's sale of Nippon Cargo Airlines to All Nippon Airways' (ANA) has been delayed for four months – but ANA's consequent suspension of its joint-ventures with United Airlines and Lufthansa is a temporary measure, it says, it wants to resume the JVs after it has restructured. Its interline agreements with the two carriers remain in place.
AIRFREIGHT PEAK SEASON FAILS TO DELIVER, as consumers tighten purse strings. The looming peak season for airfreight looks set to limp along, more or less at the pace of recent months. Forwarders report no significant rise in activity among cargo owners and no sign of a volume surge, let alone capacity challenges or peak season surcharges.
REQUESTS FOR AIR CHARTERS ON THE RISE as scheduled carriers divert from Israel. The conflict in Israel is expected to spark changes in the airfreight market– the breadth of which will likely depend on how wide the conflict spreads. Charter brokers have already reported a series of requests, which are becoming increasingly harder to fulfil, as scheduled airlines suspend services to Tel Aviv.
AUSTRALIAN PORTS
AURIZON LAUNCHES EAST COAST CONTAINER SERVICE between Melbourne, Sydney and Brisbane. Aurizon will operate the weekly return service on the east coast corridor under its 11-year contract with Team Global Express. The service will originate in Melbourne on Wednesday; connect through Glenlee terminal in Sydney's west near Campbelltown on Thursday; and continue through to the Brisbane multimodal terminal at the Port of Brisbane for a Friday arrival.
NEW PORT INFRASTRUCTURE AT BUNDABERG OPENS. The first stage of the Pacific Marine Base at the Port of Bundaberg has officially opened. The project is developing previously unused shorefront at the port into a multipurpose facility. It includes a hardstand area to support heavy industry activities, a ro-ro ramp and a dedicated commercial vessel wharf. The federal government provided $5.7 million alongside $12.3 million from Pacific Marine Base Bundaberg towards the estimated $18 million project, developing unused shorefront into a multipurpose facility and laying the foundation for a dedicated marine industry site at the Port of Bundaberg.
AURIZON'S DARWIN CONTAINER PORT CONCEPT TAKES SHAPE. During a speech at Aurizon's 2023 annual general meeting, the company's managing director and CEO Andrew Harding outlined some plans for a so-called "land-bridge" to rail containers between Darwin Port and the southern states. "Our target for stage one is 100,000 TEUs per year. That's within a market of some 8 million TEUs of throughput at major Australian ports annually," Mr Harding said. "And we estimate that our supply chain for land-bridging will be up to 40% quicker when compared to key shipping routes into Australian ports. In this context we believe our aspirations are very achievable."
MELBOURNE CONTAINER TRADE DOWN IN SEPTEMBER. Total container throughput at Port of Melbourne came to 267,392 TEU in September 2023, a 6.9% decrease since the same month last year. Full container import volumes (excluding Bass Strait) were down 7.2 in September with domestic appliances, furniture, toys and sporting goods below volumes reported in the same month last year. Full container export volumes were down 3.8% that month, with wheat, hay, chaff and fodder and raw cotton below last year's volumes.
CUSTOMER SERVICE
If you would like further information about any of the above items, please contact one of our friendly Fracht Team members at fracht@frachtsyd.com.au