Fracht Australia News - May 2016
1/5/2016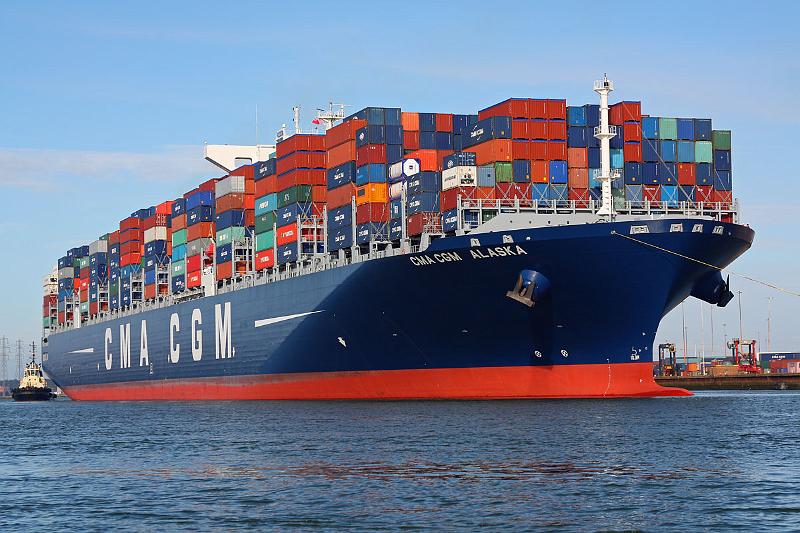 "Education costs money. But then so does ignorance."
Sir Claus Moser
WAREHOUSE SPACE IN MELBOURNE
After a long time being completely full the Fracht warehouse in Keilor Park will have some space available from May. Can we help you with storage, pick and pack or local distribution? Fracht offers warehousing and distribution services in all major Australian cities with 24/7 online access to your stock levels. For further information please call your local Fracht office or our logistics manager Pascal Kuehnis on 02-8336-8100.
AROUND THE WORLD
THE EXPANDED PANAMA CANAL WILL FINALLY OPEN ON 26 June 2016, some 18 months later than originally planned. After completion of the multi billion Dollar project, vessels up to 14,000 TEUs (twenty foot equivalent units) will be able to transit the Central American artery. The current maximum capacity is just under 5,000 TEUs.
THE GOLDEN WEEK HOLIDAY IN JAPAN will start on 29 April 2016. Some companies will remain closed until 8 May.
THE THIRD ROUND OF TARIFF CUTS UNDER JAEPA (Japan Australian Economic Partnership Agreement) came into effect on 1 April. Now 92% of Australian exports to Japan enter the country duty free.
BRUSSELS AIR CARGO SERVICES RECOVERED MUCH FASTER THAN PASSENGER SERVICES after the terror attacks on 22 March. Only two days after the attack, operations in the cargo terminal were back to normal. Bellyhold cargo uplifted by passenger aircraft was transferred by truck to other airports.
FRANCE PLANS TO INTRODUCE MINIMUM WAGES FOR FOREIGN TRUCK DRIVERS on 1 July 2016. The minimum wage of EUR 9.61 per hour plus social protection will be applicable for all foreign trucks delivering or collecting cargo in France as well as domestic transports within France. This will mainly affect truckers from Eastern European countries.
A 5% VAT WILL BE IMPLEMENTED BY THE GCC COUNTRIES between 1 January 2018 and 1 January 2019. The GCC (Gulf Co-operation Council) countries include Bahrain, Kuwait, Oman, Qatar, Saudi Arabia and the UAE.
SEAFREIGHT NEWS
REMINDER: CONTAINER WEIGHT VERIFICATION WILL BECOME MANDATORY ON 1 JULY! As highlighted in our March Newsletter, terminals will not accept any export containers without a VGM (verified gross mass) declaration.
FOUR OF THE LARGEST CONTAINER LINES PLAN TO ESTABLISH A NEW PARTNERSHIP. The "Ocean Alliance" will be formed by CMA CGM, COSCO Container Lines, Evergreen Line and Orient Overseas Container Line (OOCL). The Alliance will include over 350 container ships covering Asia-Europe, Asia-Mediterranean, Asia-Red Sea, Asia-Middle East, Trans-Pacific, Asia-North America East Coast and Trans-Atlantic trades. Shippers will have an attractive selection of frequent departures and direct calls to meet supply chains needs. Subject to regulatory approval the new alliance plans to begin operations in April 2017.
THE PREVIOUSLY ANNOUNCED APRIL GENERAL RATE INCREASE could not be enforced. Now the shipping lines announced an increase of USD 300.00 per TEU effective 15 May from North Asia to Australia. We doubt that the full increase will come into force.
AIRFREIGHT NEWS
QATAR AIRWAYS HAS INTRODUCED TWO WEEKLY FULL FREIGHTER SERVICES ex Doha to Ho Chi Minh, Budapest and Prague. These A330F flights will add 120 tonnes capacity per week to these destinations.
MASKARGO ALSO LAUNCHED A NEW FULL FREIGHTER SERVICE TO HO CHI MINH. The B737F service departs Kuala Lumpur every Saturday.
IATA STATISTICS REVEAL THAT AIRFREIGHT CONTINUES TO SUFFER HEADWINDS. In the first two months of the year international airfreight declined 2.2% and the Asia Pacific region's performance was even worse with a drop of 7%.