Fracht Australia News - June 2016
1/6/2016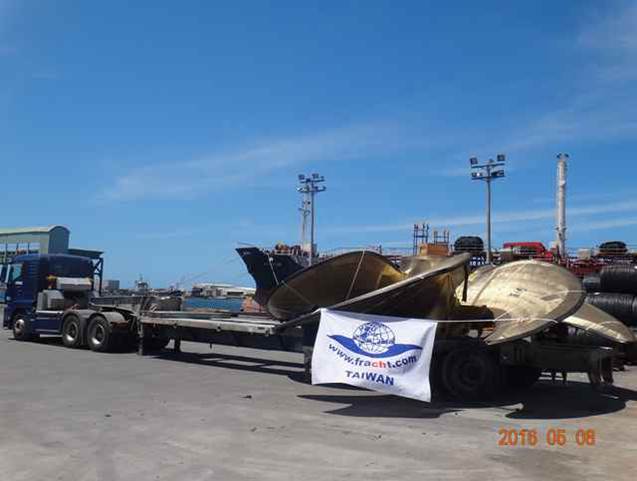 "Imagination is everything. It is the preview of life's coming attractions."
Albert Einstein
FRACHT SWITZERLAND – A CLIMATE NEUTRAL COMPANY
The head office of the worldwide Fracht group is in Basel / Switzerland. Since 2012 Fracht Basel including its Swiss branch offices in Agno, Geneva, Embraport, Rapperswil and Zurich have been officially certified as a Climate Neutral Company. For the year 2015 Fracht Switzerland compensated emissions by investing in South Pole Group's climate protection project "General Starch Wastewater Treatment" in Thailand.
AROUND THE WORLD
COSCO SHIPPING WON THE DRAW FOR THE CEREMONIAL FIRST TRANSIT THROUGH THE EXPANDED PANAMA CANAL (see also Fracht's May newsletter). The 300 metre long container ship "Androknikos" with a capacity of 9,400 TEUs (twenty foot equivalent units) will be the first vessel through the waterway during its inauguration on 26 June.
As reported in our newsletters in recent months MANY SANCTIONS AGAINST IRAN have been lifted and shipping lines are offering new services to Iranian ports. However, some sanctions remain in place, e.g. sanctions against individuals, military goods embargo, goods for internal repression or eavesdropping equipment, software of industrial processes and dual use goods.
AIRFREIGHT NEWS
CAMBODIA'S AIRFREIGHT VOLUME INCREASED 14% in 2015 and new freighter services were introduced to cope with the additional volume. Emirates launched a new weekly MD-11 freighter to Phnom Penh. Malaysia's freighter operator Raya Airways also added Phnom Penh to its destinations using a B727-300F which operates two flights per week.
ETIHAD HAS TRANSFERRED ITS NEWEST B-777 FREIGHTER with 100 tonnes capacity to the Milan – Bogota route. This recently delivered aircraft brings Etihad's dedicated freighter fleet to 11 aircraft.
ACCORDING TO THE LATEST IATA FIGURES INTERNATIONAL AIRFREIGHT CONTINUED TO DECLINE in the 1st quarter of 2016. Year to date figures per March show a 2.6% decline for international airfreight and -6.7% for the Asia Pacific region. The decline in volume was driven by the temporary boost of airfreight in early 2015 due to the seaport disruption on the US west coast.
MIRRAT
The world's most environmentally friendly automotive and roll on/roll off terminal has opened in Australia. Melbourne International RoRo and Auto Terminal (MIRRAT) is owned by Wallenius Wilhelmsen and has been built to handle more than 1 million units per year. The terminal has a Greenstar rating of "5 stars" and includes 4,800 automotive laydown bays, 20,000 square metres of heavy-duty hardstand and 1 x 120 tonne gantry crane.
AUSTRALIAN CUSTOMS
The EPBS (Enhanced Project Bylaw Scheme) was scrapped in the last 2016/2017 Federal Budget. The EPBS provided for duty free entry of goods associated with certain large projects.
SEAFREIGHT NEWS
FIVE NEW AUSTRALIAN FLAGGED CONTAINER SHIPS WILL BE LAUNCHED "within months". Great Southern Shipping Australia and Rizhao Port Group of China have signed a deal to operate a weekly container service between China and Australia. The plan is to deploy these ships also in the Australian coastal trade. The home port of these ships will be Rizhao in the Shandong Province and most Australia ports will be serviced. The arrival of these vessels will mark a significant reversal of a long term decline in the Australian merchant fleet which in the past two years alone has slipped from 21 ocean going vessels to just 14.
MAERSK LINE HAS INTRODUCED ITS FIRST direct sailing from Northern Europe to Cuba in April.
HAPAG LLOYD IS IN MERGER TALKS WITH UNITED ARAB SHIPPING COMPANY (UASC). The parties are basing their discussions on relative valuations of 72% Hapag Lloyd and 28% UASC.
THE EUROPEAN COMMISSION HAS GIVEN THE GREEN LIGHT FOR THE CMA CGM to the take over of Singapore based Neptune Orient Line (NOL) but ordered the two lines to keep their alliance activities separate until March 2017.