Fracht Australia News - January / February 2016
1/2/2016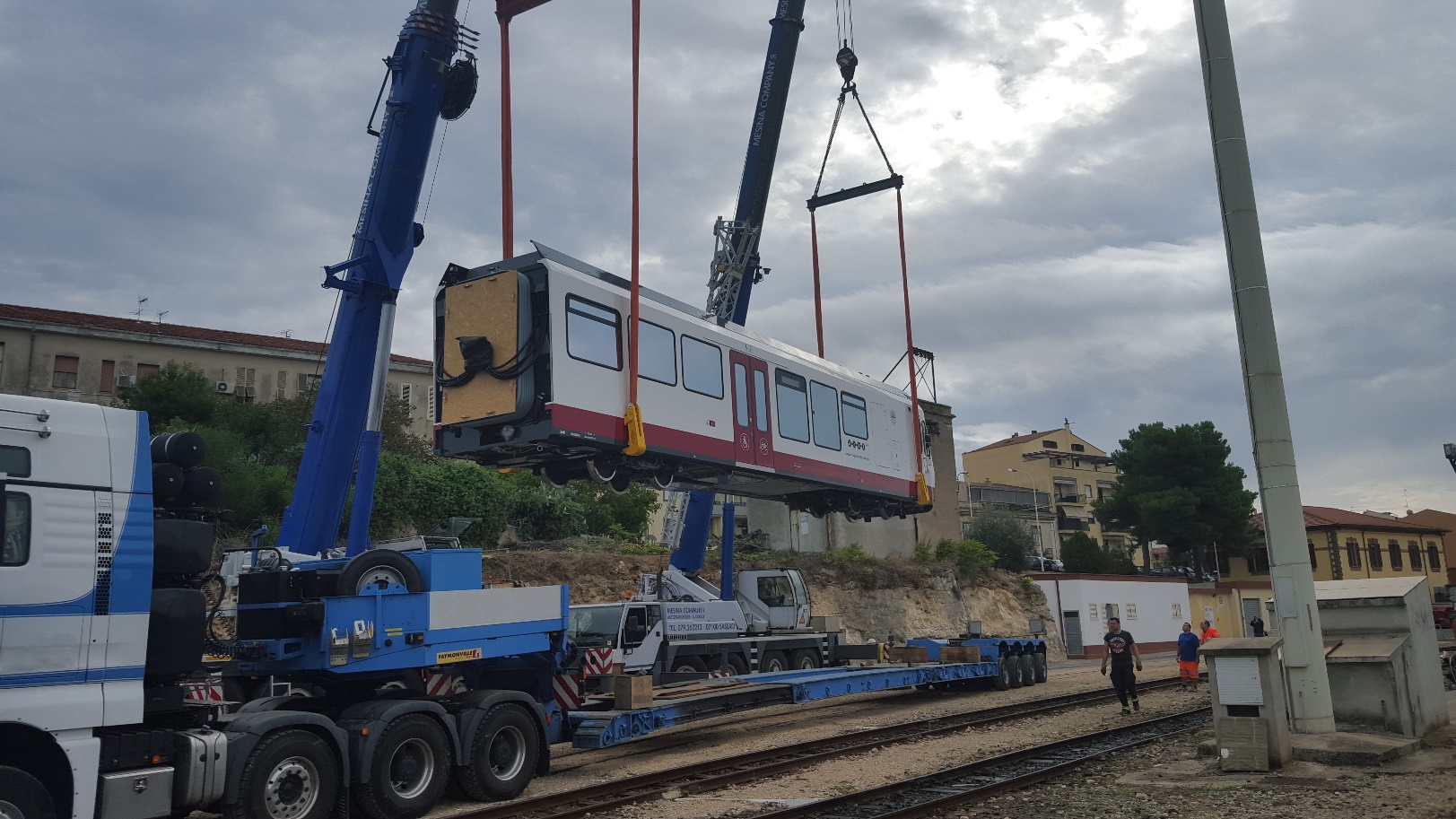 "If you want to lift yourself up, lift up someone else." Booker T. Washington


WELCOME TO OUR FIRST NEWSLETTER IN 2016
We hope that 2016 will be an excellent year for our valued clients, partners and suppliers and wish all of you the very best. Fracht will continue to grow in Australia and around the world. We look forward to providing you with the best possible customer care for all your freight forwarding and logistics requirements. Thank you very much in advance for your wonderful support!
AROUND THE WORLD
FRACHT OPENED 2 NEW OFFICES IN JANUARY, one in Genoa, Italy and the second one in San Diego, CA, USA. Both offices offer a full range of logistics services and project transports. Given that San Diego is the US gateway to Mexico our team in San Diego will also have a strong focus on cross border business.
FOLLOWING THE LIFTING OF UN SANCTIONS AGAINST IRAN shipping lines have now resumed calls to Iranian ports.
THE 163 MEMBERS OF THE WORLD TRADE ORGANISATION (WTO) have agreed to abolish all agricultural export subsidies and put limits on export finance schemes which could distort agricultural trade. This brings an end to more than AUD15 billion of subsidies which is a major win for Australian farmers and exporters of agricultural products.
THE TURKISH / IRAQI BORDER REOPENED on 5 January 2016. Approx 500 trucks per day are allowed to move towards Iraq via the Habur border gate and about 750 trucks per day are allowed to enter Turkey. This is only approx 20-30% of the usual average number of trucks. The Habur border gate was closed since 14 December due to military operations. More than 10,000 trucks were waiting at both ends of the border.
AUSTRALIAN GOVERNMENT / CUSTOMS / QUARANTINE
The Australian Government has IMPOSED PROHIBITIONS on the carriage of air cargo that has originated from or transited through Syria, Egypt, Bangladesh, Yemen and Somalia. Airlines are prevented from carrying any air cargo from these five origins.
Most charges and fees imposed by Customs and the Department of Agriculture, such as Import Processing fees, Biosecurity fees and levies etc were increased in December and January. Some of the increases are significant.
"ASSEMBLY ORDER REPORTING" WILL HOPEFULLY BE ALLOWED ALSO FOR AIRFREIGHT AND LCL (less than container load) shipments in the second half of 2016. Currently it is possible to combine several suppliers for the same consignee in a FCL (full container load) shipment in one customs entry. This cost saving option is not possible for assembly orders arriving by airfreight or LCL. Let's hope that we'll be able to report a positive outcome sooner than later.
SEAFREIGHT NEWS
CONTAINER SHIPPING LINES WILL LIKELY INCUR COMBINED LOSSES OF OVER USD5 BILLION in 2016 due to very low freight rates. Measures to reduce ship capacity fell short of fixing the problem. In 2015 the idle fleet reached 1 million TEUs (twenty foot equivalent unit) which is almost 5% of the global fleet. Declining profitability may trigger a significant rise in the idle fleet in 2016. According to Drewry consultancy's calculation a 10,000 TEU vessel would incur a minimum of USD 450,000.00 in reactivation costs if it's laid up in Asia for more than three months.
GOOD NEWS FOR EXPORTERS AND IMPORTERS IN TASMANIA. From 28 January MSC will offer weekly calls to Bell Bay on its Kiwi Service instead of only fortnightly. The rotation is Melbourne – Bell Bay – Sydney – Brisbane – Noumea – Tauranga – Auckland – Melbourne. This will give Tasmanian companies access MSC's extensive global network.
AAL ENHANCED ITS ASIA TO EAST COAST AUSTRALIA SERVICE thanks to a vessel sharing agreement with Swire Shipping. The multipurpose and project cargo liner service now offers a more comprehensive schedule, better transit times and improved frequencies.
HAPG LLOYD INTRODUCES NEW EXPORT CONTAINER HIRE CHARGES on unrequired empty containers. Effective 1 February containers released from the depot and returned unused are subject to AUD 60.00 per non-reefer TEU per day. Reefer containers cost twice as much.
THERE WILL BE A GENERAL RATE INCREASE FROM THE USA TO AUSTRALIA / NEW ZEALAND ON 1 February. Containers from the USA East Coast and Gulf Ports are subject to a GRI of USD100.00/TEU and from West Coast ports USD175.00/TEU. As a consequence LCL rates will increase by USD4.00 w/m resp. USD7.00 w/m.
AIRFREIGHT NEWS
QATAR AIRWAYS HAS ANOUNCED PLANS TO MORE THAN DOUBLE ITS CARGO CAPACITY in Doha less than 18 months after moving into the new mega hub. The airline plans to open a second cargo terminal at Doha's Hamad International Airport which will increase the capacity to 4.4 million tonnes per year.
ETIHAD AIRWAYS HAS EXERCISED ITS OPTION TO PURCHASE ANOTHER TWO B777 FREIGHTERS with a list price of USD 637 million. These additional freighters are due for delivery in 2016 and will increase Etihad's fleet of full freighters to five 777Fs, three B747Fs and four A330s.
IATA'S AIRFREIGHT FIGURES FOR THE 11 MONTHS UNTIL NOVEMBER 2015 indicate a further decline in the second half of 2015. International year to date figures are now down to +2.6% and the Asia Pacific region dropped to only +2.5%.