Fracht Australia News - December 2015
1/12/2015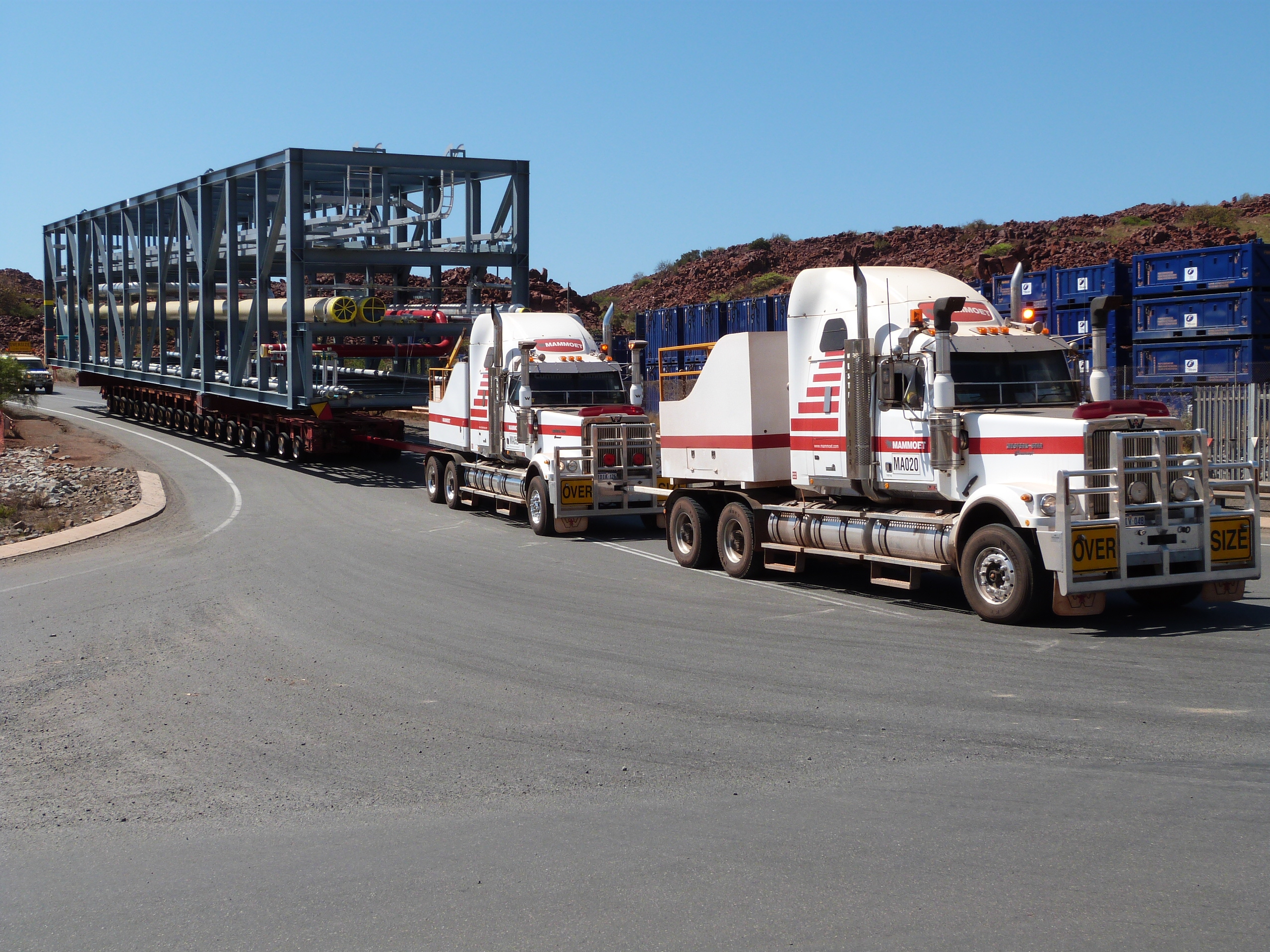 "If you are not part of the solution, then obviously you are part of the problem."
Anonymous
SEASON'S GREETINGS AND BEST WISHES
Very soon we'll be celebrating Christmas and New Year! 2015 was a challenging but very good year for Fracht in Australia and around the world. It has been a successful year and we achieved growth in many countries and especially also in Australia. This was only possible thanks to the wonderful support of our clients, friends, partners, suppliers and Fracht offices around the world. So on behalf of the Fracht Australia Team please accept a HUGE THANK YOU for your help. We can look forward to 2016 with great confidence and are keen to continue to do our very best to provide outstanding customer care and assist you whenever and wherever possible. Our very best wishes to you and your families for a wonderful Christmas and a happy, successful and prosperous 2016.
As with previous years, we won't be sending individual Christmas Cards. This will save approx. AUD1,300.00 and this year Fracht will donate this amount to GIANT STEPS. Giant Steps was founded to help educate children and families experiencing autism, to alleviate associated stress and to guide in the achievement of measurable results. Giant Steps Sydney seeks to develop intensive therapeutic and educational programs to ensure that each child has the opportunity to reach their full potential. Giant Steps Sydney also seeks to provide support to families, to improve understanding of autism in the wider community and to develop best practice among carers and professionals. For more information please visit www.giantsteps.net.au
FRACHT OPENS 4 NEW OFFICES AROUND THE WORLD
We are delighted to welcome three new offices which were added to the Fracht network around the world in November. They are located in Xiamen / China, Copenhagen / Denmark and in Porvoo / Finland. Fracht Italy will open an additional office in Genoa on 1 January.
AIRFREIGHT NEWS
ANA – ALL NIPPON AIRWAYS RETURNS TO SYDNEY after 16 years. From 12 December 2105 ANA will offer daily B787-9 services between Sydney and Tokyo Haneda with connections to an impressive international range of destinations. The B787-9 has up to 18 tonnes of cargo capacity.
AMERICAN AIRLINES WILL COMMENCE DAILY SYDNEY – LOS ANGELES flight on Saturday, 19 December.
THE INTERNATIONAL AIRFREIGHT MARKET REMAINED SLUGGISH IN SEPTEMBER. Year to date IATA figures for the first nine months of 2015 for international airfreight was +2.7% and 3.2% for the Asia Pacific region. This is slightly lower than the August year to date figures.
SEAFREIGHT NEWS
THE EAX (EUROPE AUSTRALIA SERVICE) OPERATED BY CMA CGM AND HAPAG LLOYD NOW INCLUDES ADDITIONAL PORT CALLS in Fos sur Mer (southbound). Pointe de Galets (La Reunion) and Salerno (northbound). From 11 December the new rotation will be Tilbury, Hamburg, Rotterdam, Le Havre, Genoa, Damietta, Pointe de Galets, Fremantle, Melbourne, Sydney, Adelaide, Singapore, Port Kelang, Chenai, Colombo, Cochin, Damietta, Malta, Salerno, Tilbury.
HAPAG LLOYD WILL INCREASE ITS ORIGIN TERMINAL MOVE CHARGE (TMO) by USD 50.00 per TEU (Twenty foot equivalent unit) for all containers from the US West Coast to Australia and New Zealand.
INCORRECT AND/OR INSUFFICIENT LABELLING OF HAZARDOUS CARGO in containers causes major problems for shipping lines and CMA CGM has introduced new charges effective 15 December: USD 50.00 per container administration fee, plus USD 25.00 per label or sticker plus any related additional charges, e.g. fines, terminal yard moves, discharge from vessel etc.
DUE TO LOW CARGO VOLUMES AROUND CHRISTMAS / NEW YEAR some shipping lines have announced "blank" or "void" sailings in December / January.
MAERSK LINE, THE WORLD'S LARGEST CONTAINER SHIPPING COMPANY announced a reductions of its workforce and the cancellation of options to purchase new ships in order to address the market downturn and combat low rates. The carrier plans to axe 4,000 jobs by the end of 2017 and will also lay up one of its 18,000 TEU flagships.
AUSTRALIAN CUSTOMS
We've experienced some strike action in November by employees of the Department of Immigration and Border Protection. Fortunately this caused relatively few delays and lower additional costs than initially expected.
A former corrupt ex-Customs officer was sentenced to 14 years jail! Christopher Philiiip Cranney a team leader of the Air Border Security Team at Sydney-Airport was convicted for conspiracy to import a commercial quantity of a border-controlled substance and again on two counts of taking bribes. A conspirator, Huy Bao Van Huynh – who was not a customs officer – was also convincted and handed a 12 year sentence.
AROUND THE WORLD
DUE TO THE FLOOD OF REFUGEES AND RECENT UNFORTUNATE EVENTS IN FRANCE, the French and the Swedish Government have temporarily re-introduced border controls with their neighbouring EU-countries.
RUSSIA HAS IMPLEMENTED NEW TOLLS ON HEAVY TRUCKS which will increase domestic trucking prices considerably. Rates for overdimensional cargo or heavy llifts will increase between 20 and 70%!
HAPAG LLOYD WILL RESUME ACCEPTING CARGO TO / FROM IRAN. It will however be necessary to provide a letter of indemnity confirming that no embargo regulations or sanctions are violated.